Communications
American University School of Communication Announces Partnership with Journal-isms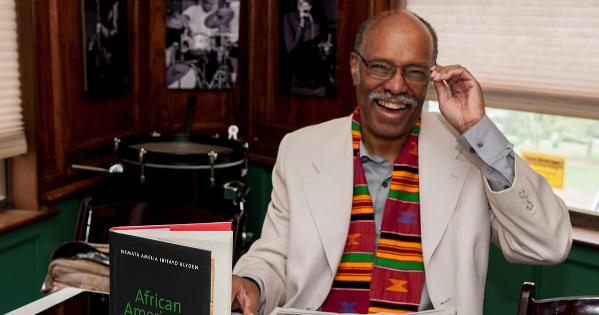 The American University School of Communication (AU SOC) and Journal-isms Inc. are partnering to buttress their shared view of the critical role of inclusion in journalism. Journal-isms Inc. produces the popular "Journal-isms" column on diversity issues in the news business.
The partnership will connect veteran journalists and students, sharing real-world experience across the generations and support SOC's efforts to increase the school's reach into communities of color. It will also provide a home base for Journal-isms that will help ensure its future stability.
Journal-isms was created by Richard Prince, a veteran journalist and editor. It began in 1991 as part of the NABJ Journal, the official news organ of the National Association of Black Journalists (NABJ), whose mission includes advocating for balanced coverage of the Black community and society at large.
Over time, Journal-isms increased its frequency, and its focus expanded from Black journalists exclusively to diversity issues in general. More broadly, in the words of a philanthropic foundation executive, the columns examine the "intersection of media-journalism-race-society." It is read both by industry leaders and by others interested in news media inclusion.
"Almost from its inception, I have read Journal-isms and been mightily impressed with how Richard Prince has carved out a singular and unique niche in the media universe," said Sam Fulwood III, dean of the School of Communication at American University. "Nobody in the world, that I'm aware of, has the breadth of knowledge, reach of contacts and pulse of what is important in the world of journalism and diversity as does Richard. We're delighted – and lucky – to have him join us at American University and we hope to be a source of support for the continuation of his vitally important work."
"This collaboration with Richard Prince and Journal-isms has been among my priorities for years. It is more than gratifying to see it come to fruition. This column serves the broad mass media community by providing access to news reports and opinion pieces that massively increase the perspectives on events around the country and the world that might otherwise be overlooked or undervalued. These perspectives provide a fuller telling of important truths and put those truths on the agendas of those who can create positive change. American University students can get a front-row seat to that process and even participate in it," said Associate Professor John Watson.
"We're in a time of disinformation, misinformation and racial backlash. It's important that students, faculty and administrators are enabled with the best ways to report on our multicultural society. News consumers deserve what's been called the best obtainable version of the truth. We are happy to expand our audience and in turn, to have a new group to learn from," said Prince.
One of the most exciting aspects of the partnership is bringing the Journal-isms Roundtable to SOC's McKinley Building and more specifically to its students. The Roundtable is a dinner group of more than 50 current and former journalists, authors and editors that meet monthly to discuss the latest issues in the media and society affecting journalists and people of color. SOC faculty have long been connected to Journal-isms. Watson and Sherri Williams, assistant professor in race, media and communication have both been featured speakers at past Roundtables.
Students invited to a recent virtual Roundtable featuring  Michael H. Cottman, Patrice Gaines, Nick Charles and Keith Harriston, authors of "Say Their Names: How Black Lives Came to Matter in America," came away impressed. The book examines the social issues and politics of race that affect every aspect of the current Black experience in America. 
"Hearing from the authors of an incredible book was enlightening and it was fascinating to hear introductions from everyone participating in the event. I think creating a SOC Roundtable experience would be extremely beneficial for AU students because (it) would expose them to new perspectives and interesting professionals in the communication world," said Skye Witley, who is pursuing his bachelor's degree at SOC.
Master's student Aneeta Ashton Mathur is excited at the opportunities the partnership could bring. "The partnership with Richard Prince's Journal-isms Roundtable will positively impact AU students because it will expose them to critical discussions regarding the intersection of race and society in journalism," she said. "I know for me as a journalist of color, being exposed to discussions on race and diversity are critical to my development in the field." 
"Our speakers have made it clear that journalism has too often been part of the problem," said Prince. "I'm pleased that together, we can help make it part of the solution."
During COVID the Roundtable audience grew from a smaller group of DC-based journalists to include many more people from across the country.  By conducting sessions on AU's campus, we hope to continue the national reach and provide a coast-to-coast conversation on the importance of diversity in our media.
The next Journal-isms Roundtable takes place Sunday, Jan. 23, at 1 p.m. Eastern, with a discussion featuring cartoonists of color. It will be simulcast on "Richard Prince's Journal-isms" Facebook page. To request to attend the Zoom please email contact@journal-isms.com.
Photo credit: Bonita Bing/Tolbert and Bing Studios