Communications
New Era of Innovation and Impact at CMSI
Long a hub for groundbreaking research in independent, documentary and public media, the Center for Media & Social Impact (CMSI) at American University School of Communication (AU SOC) is drawing on the strengths of new co-directors Caty Borum Chattoo and Brigid Maher to expand the scope of its work as an innovation lab, incubator and research center that produces and distributes media and storytelling for social change, media impact research, games, big data, and new media projects. The through-line, established at its founding as the Center for Social Media in 2000, remains public purpose and social impact.
NEW FACES

Since May 2015, when Maher and Borum Chattoo stepped into the leadership positions, they've been hard at work, launching new programs, securing funding for new projects, and speaking nationally and internationally at film festivals and screenings, social change convenings and academic conferences. The two say that their complementary expertise and experiences as makers, strategists and researchers combine effectively for an innovation center that values both the art and science of storytelling and social change.
The leaders are joined by new SOC collaborators , including an advisory board: CMSI founder Pat Aufderheide and SOC Dean Emeritus Larry Kirkman are both also serving as senior research fellows, along with Professor Kathryn Montgomery. Research fellows include Laura DeNardis (Internet governance), Deen Freelon (big data), Benjamin Stokes (games and civic engagement) and Aram Sinnreich (copyright and intellectual property).


CATY BORUM CHATTOO, CO-DIRECTOR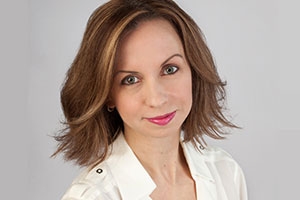 Borum Chattoo, executive in residence in AU SOC's Public Communication program and CMSI's former creative director, is an award-winning social-change communication strategist and documentary producer, and an entertainment-impact researcher. Since she arrived at AU five years ago, she has produced six documentary TV specials focused on global poverty, and her production, strategy and research work in media and social change has been funded by The Bill & Melinda Gates Foundation and Participant Media among others. She is an internationally featured speaker on the topic of media and social change, and a contributing writer for the International Documentary Association's Documentary magazine.
Last year, she spoke at the Skoll World Forum for social entrepreneurs at the University of Oxford in England, where she presented research about the impact of comedy in social change through her most recently produced documentary, " Stand Up Planet," which premiered in San Francisco and Los Angeles, and on TV nationally (Pivot, KCET, Link TV) and internationally (NDTV in India) in 2014. The film stars Hasan Minhaj, a featured correspondent for "The Daily Show," along with comedy legends Norman Lear and Carl Reiner. In February, Borum Chattoo will be an invited feature speaker at the prestigious Frank conference, which spotlights innovators in social-change storytelling and communication.
Borum Chattoo is the principal investigator and director for three new funded projects at CMSI:
"The Role of Comedy in Social Change," funded by the Bill & Melinda Gates Foundation: This two-part project will be a comprehensive review and synthesis of a decade or more of salient academic and market research about the intersection of comedy and social change. A second quantitative research project will examine comedy appeals and audience impact.
"Documentary Films & Public Policy in the United States," funded by the Fledgling Fund, will provide a comprehensive framework to illuminate political and issue-advocacy engagement by documentary filmmakers at the local, state and federal levels, including campaigns, legislation, regulation and enforcement.
"An Impact Evaluation of 'The Homestretch' Documentary," funded by Independent Television Service (ITVS) is a research project that evaluates the impact of the film on federal and state-level health agencies working to alleviate teen homelessness in the United States.
She is also working with the International Documentary Association on a project related to documentary films and the Academy Awards, with the American Film Institute's AFI DOCS on a report detailing the social impact of four new documentaries, and an upcoming project with Odyssey Networks to examine the role of faith-based communities in social justice storytelling.


BRIGID MAHER, CO-DIRECTOR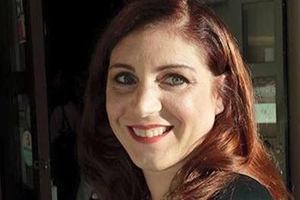 CMSI Co-Director Maher is an award-winning filmmaker and an associate professor of Film & Media Arts at SOC and associate division director of the Film & Media Arts program. Maher came to SOC in 2004 and was recruited as the Center's first video producer, subsequently producing CMSI's first two videos on Fair Use.
Maher spent much of the summer promoting her latest documentary, " The Mama Sherpas," which follows nurse-midwives, the doctors they work with, and their patients over the course of two years. Maher's research and outreach to the midwife community also attracted the interest of talk show host and women's health advocate, Ricki Lake, who stepped in with her producing partner, Abby Epstein, as executive producer prior to the release of the film. This helped secure a distribution agreement with Bond Influence and in summer 2015 the film had a theatrical release followed by a VOD release on platforms such as iTunes, Amazon, Google Play and Vudu. The film is currently screening across the country. "Mama Sherpas" won the Media Award at the American College of Nurse-Midwives annual meeting and is starting a festival tour in 2016.
Maher and a team at CMSI will be tracking the film's social impact; midwives in California are already using the film as an advocacy tool to lobby the legislature to allow midwives to practice without physician supervision.
Maher's previous work has focused on women's issues with a focus on the Middle East. Her award winning documentary, "Veiled Voices," followed three Muslim religious leaders in Egypt, Syria and Lebanon and screened on over 150 public television stations across the U.S. and was also featured in international film festivals. In 2005, she taught in Lebanon as a Fulbright Senior Scholar where she filmed a festival award winning fiction short, AWOL, shot on location in in the Bekaa Valley and distributed by Third World Newsreel.
Maher's scholarly writing focuses on the interplay between traditional film and new media theories. Her writings have been published by Cilect, the International Digital Media Arts Conference Journal and featured in the D|N|A Anthology. She also serves as co-executive editor of the online Journal for Digital Media Arts and Practice and Conference Vice President for the University Film and Video Association.


COMMUNITY ENGAGEMENT AND IMPACT

Under Maher's leadership, CMSI has launched a new Media Incubator program that will work to produce and distribute media projects designed for social impact and awareness on major issues. As part of this effort, Maher, in collaboration with professor Nina Shapiro-Perl, secured a grant from the Humanities Council of Washington D.C. to expand the Community Voice Project's local participatory storytelling project. Additionally, CMSI sponsors and supports the Women in Film Student Collective, an inclusive community organized by the film students of the school that organizes events and provides peer-to-peer mentoring.
On campus this fall, CMSI launched a year-long initiative on social justice for women and girls with a special focus on racial justice. The effort kicked off with the Human Rights Film Series, held in partnership with the AU Washington College of Law, which this year includes the in-demand documentary "3 1/2 Minutes, Ten Bullets."
For the second year, CMSI is an invited member of the jury for the international documentary BRITDOC Impact Awards, collaborating with leaders from the Sundance Documentary Institute, Ford Foundation's JustFilms, Chicken & Egg Pictures, Media Impact Funders, Participant Media, Fledgling Fund, Bertha Foundation and Compton Foundation.
Aufderheide continues to work actively with the leadership team and student fellows, and she continues her groundbreaking work in fair use, copyright and a new effort focused on protections for filmmakers pursuing "Dangerous Documentaries." She and Borum Chattoo recently published a report on diversity in independent television documentaries.