Communications
Krzysztof Pietroszek to Lead Game Design Program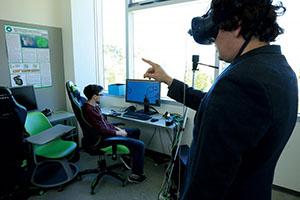 Krzysztof Pietroszek, the new director of the American University School of Communication Game Design MA program, is an augmented reality (AR) and virtual reality (VR) expert with a wide-ranging background in film directing, game design and computer science.
He is interested in both designing and evaluating AR, VR and mixed reality (MR) technologies, which he believes can help people with disabilities realize their potential in game making. He hopes to make high quality education accessible to anyone through the use of VR.
Pietroszek has also researched many aspects of game production. His projects include topics such as real time conversion of speech to expressive face animation in VR using deep neural networks, turning audience brainwaves into an audiovisual feast in VR, and adopting a music score's interpretation to audience's mood.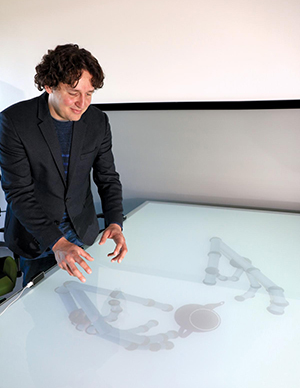 Some of his published research includes topics in Raycasting in Virtual Reality, Real-Time Avatar Animation Synthesis from Coarse Motion Input, and 3D Interaction with Networked Public Displays using Mobile and Wearable Devices.
He is also the director of multiple short films, including Eve, Decisions, Return, Daniel, Agape, and Greenscreen.
Prior to coming to SOC, he was an Assistant Professor in the School of Computing and Design at California State University (CSU) Monterey Bay where he founded and directed the Game Research Lab.
Pietroszek received his MA in Communication Studies with a concentration in documentary film from Wilfrid Laurier University. He then received his MFA in Film Directing from York University and received his Ph.D. in Computer Science with his dissertation in 3D interaction from the University of Waterloo in 2015.