Communications
SOC Alumnus Wins Oscar for Best Adapted Screenplay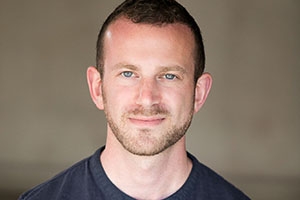 American University School of Communication (AU SOC) alumnus Charlie Wachtel can now add "Oscar winner" to his résumé with the news that BlacKkKlansman has won the award for Best Adapted Screenplay at the 2019 Academy Awards.
Wachtel penned the script—which details the true-life story of an African-American police officer who infiltrated the Ku Klux Klan—with his writing partner David Rabinowitz. Spike Lee and Kevin Willmott also share writing credits. In addition to the Academy recognition, the screenplay also won the British Academy of Film and Television Arts (BAFTA)award for Best Adapted Screenplay, and it was also nominated by the Writers Guild Association for Best Adapted Screenplay.
It has been an amazing year for Wachtel and Rabinowitz. BlacKkKlansman is their first feature film, and it was produced by a group of Hollywood heavyweights; Academy Award nominee Jordan Peele and Academy Award nominee and Emmy winner Lee as well as Jason Blum, Raymond Mansfield, Sean McKittrick, and Shaun Redick. The casting was also impressive, including John David Washington, Adam Driver, Corey Hawkins, Laura Harrier, Topher Grace.
The heart of the project is the story of Ron Stallworth, a black police officer from Colorado, who penetrated the Ku Klux Klan in 1979. He rose in the ranks and ultimately took down a chapter, exposing KKK members who were in the military and even at NORAD. Wachtel says, "It was a great story—stranger than fiction."
A passion for film led Wachtel to L.A. after receiving his BA in film at SOC, and he had learned a lot since arriving. "You don't learn everything in school," he said. "When it comes to your own work, humility is key." He laughs, remembering his first full-length screenplay, which he wrote for one of his favorite courses—professor Claudia Myers' Advanced Screenwriting. "It was a 1940's gangster film. It humbled me. I realized that I thought I knew what I was doing, but I didn't."
In May 2018, Wachtel shared his experience and some advice with SOC students and alumni who had come to California with L.A. Intensive, a program that brings SOC students and alumni looking to break into the entertainment business to Los Angeles for eight days of site visits and meetings with executives, writers, directors, producers, and actors working in television and film. The experience provides them with industry exposure that others work years to achieve.