SPA Analytics & Management Institute
4400 Massachusetts Avenue NW
Washington
,
DC
20016
United States
Meet Betsy Fischer Martin Emmy-Winning TV News Executive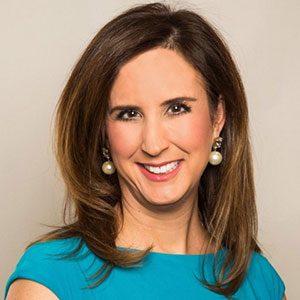 Betsy Fischer Martin is an Emmy-winning journalist, television news executive, and an American University alumna. She is Executive Director of the Women & Politics Institute and Executive in Residence for American University School of Public Affairs where she teaches courses on political communication. She also teaches media skills for the SPA Analytics and Management Institute.
Fischer Martin began her career at NBC News as a college intern, and ended up working there for 22 years. She was Executive Producer of the top-rated Sunday morning public affairs program, "Meet the Press." There, she produced in-depth interviews with presidents, first ladies, cabinet officials, heads of state, and presidential candidates. Martin worked closely for 17 years with the late Tim Russert, serving as his producer for NBC's coverage of special events and four presidential elections, including the historic 2000 presidential election night and subsequent recount.
Fischer Martin was promoted to Managing Editor of NBC News political programming where she was responsible for the development and execution of network political coverage. At NBC, she was Tom Brokaw's producer for news coverage of the 2008 presidential election, including party conventions, debates, and election night.
Fischer Martin has been honored with several awards for her work at NBC, including three News and Documentary Emmys, the Walter Cronkite Award for Excellence in Political Journalism and a Gracie Award from American Women in Radio and Television.
In 2016, she founded her own consulting business, Fischer Martin Media, where she specializes in helping corporate executives communicate their message in the media, break through all the noise, and excel even in the toughest of interviews. During the 2016 election cycle, she was co-host of Bloomberg Master in Politics.
Fischer Martin is an alumna of American University. She earned her Bachelor's at SPA in 1992 and her Master's in Broadcast Journalism from the School of Communication in 1996.
Fischer Martin is a member of International Advisory Council at APCO Worldwide, Inc, she serves on the Board of Directors of Washington's International Women's Forum, as well as for the National Press Club's Journalism Institute. She is also life member of the Council on Foreign Relations and a member of the Young Global Leaders of the World Economic Forum.
Professional Insight on the Art of Communication
In her "Media Skills Training" course, Fischer Martin will help students become more comfortable in front of the camera and learn how to connect effectively with any audience.
"Today in such a connected world, it is more important than ever to know how to communicate effectively through the myriad media platforms," she says. "One size does not fit all when it comes to talking to the media - students will learn how to tailor a message, prepare for an interview and avoid pitfalls."
Fischer Martin will share real-life examples, conduct one-on-one mock interviews, and provide feedback on how to successfully communicate in TV, radio, and print interviews. She will cover how to conduct a press conference, techniques to handle unexpected questions, tips on delivering meaningful sound bites, techniques to use in remote and in-person interviews and other insights on media messaging. Students will become aware of strengths and weaknesses in their delivery and strategies to improve their communication skills.