Public Affairs, School of
4400 Massachusetts Avenue NW
Washington
,
DC
20016
United States
All courses run from 9:00 am - 4:30 pm
Spring 2019
Media Skills Training Professor Betsy Fischer Martin, American University
Dates
Jan. 26 & Feb. 23
TBD (Non-Credit)
TBD (One-Credit)
Description
This course uses instruction, real-life examples, one-on-one mock interviews, and feedback to learn how to best prepare for and successfully communicate in TV, radio, and print interviews. Topics include how to conduct an effective press conference; skills to effectively convey message-points and steer interviews back to those points; how to be more comfortable and confident on-camera; how to understand the targeted audience in an interview; techniques to handle negative and unexpected questions; how to craft and deliver meaningful soundbites and how to avoid some soundbite pitfalls; understanding the different strategies and techniques to use in remote interviews vs. in-person interviews; what to expect in a TV studio and understanding TV optics; and understanding different types of media and rules of the road. Students become more comfortable in front of the camera and learn how to connect effectively with any audience. They become aware of strengths and weaknesses in their delivery and develop a course of action to address any problem areas.
Producing Strong Evidence of Policy and Program Impact Dan Litwork & Elizabeth Copson, Abt Associates
Dates
Feb. 2 & 9
TBD (Non-Credit)
TBD (One-Credit)
Description
This course offers a hands-on introduction to implementing and evaluating policy-relevant randomized controlled trials. Covered topics include: logic modeling, IRB approval, power analysis, site recruitment, implementing random assignment, evaluating implementation, and evaluating impacts.
The Power of Effective Presentations Professor Jon Schwabish, Economist @ Urban Institute
Dates
Apr. 6 & 7
TBD (Non-Credit)
TBD (One-Credit)
Description
This course instructs students on optimal presentation techniques, including design of slides and graphics, content, organization, style, and time allocation.
Policy Writing for a General Audience Libby Nelson, News Editor at voxdotcom
Dates
Apr. 13 & 20
TBD (Non-Credit)
TBD (One-Credit)
Description
This course covers how to write clearly, concisely, and readably about policy and research for a broad audience of non-experts. Students learn how to write engagingly for a general audience and become familiar with different forms of communication--fact sheets, white papers, op-eds, blog posts, speeches, and "explainers"—used to communicate policy to the public.
Friends Don't Let Friends Lie w/Statistics: A Short Course on Causal Inference Professor Seth Gershenson, American University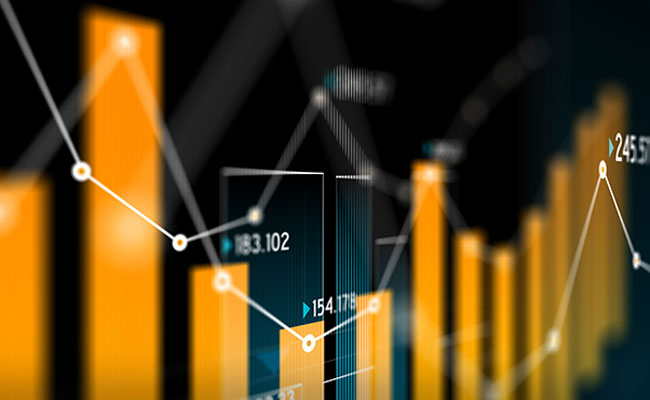 Dates
June 2 & June 9
SPA 096-001 (Non-Credit)
SPA 696-001 (One-Credit)
Description
This course builds on the tools of statistical analysis and multiple linear regression introduced in PUAD 601, 605, and 602 (though only 601/605 is a firm pre-requisite for MPP/MPA students, respectively). After quickly reviewing some basics of the OLS estimator and hypothesis testing, the course proceeds by discussing the so-called "credibility revolution" in modern micro-econometrics and program evaluation. The remaining bulk of the course, then, introduces the workhorse experimental and quasi-experimental methods for estimating and identifying causal effects. Specifically, this course introduces methods for identifying and estimating causal effects from experimental and non-experimental (observational) data, of both the cross-sectional and panel (longitudinal) variety. Upon completing the course, students should feel comfortable identifying, interpreting, and implementing these methods. Pre-requisite: PUAD 601 or PUAD 605 for MPP/MPA students.
How to Start a Non-Profit Professors Lewis Faulk, American University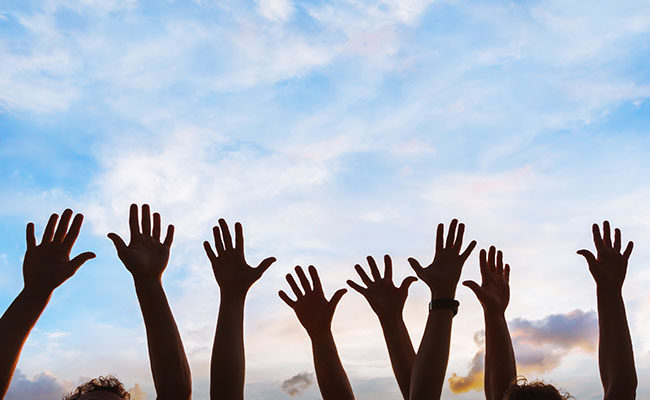 Dates
June 16 & June 23
SPA 096-002 (Non-Credit)
SPA 696-002 (One-Credit)
Description
This course is structured as a hands-on workshop to guide students through the process of starting a nonprofit organization in the U.S. Students will learn the various organizational forms social entrepreneurs can use to pursue their missions, and they will learn the legal process on the state and federal levels to establish those organizations. Students will learn the advantages and disadvantages of different organizational forms as well as how to manage the potential legal and strategic pitfalls that confront startup organizations.
How to Start, Market, and Write a Blog Professor Miriam Zoila Pérez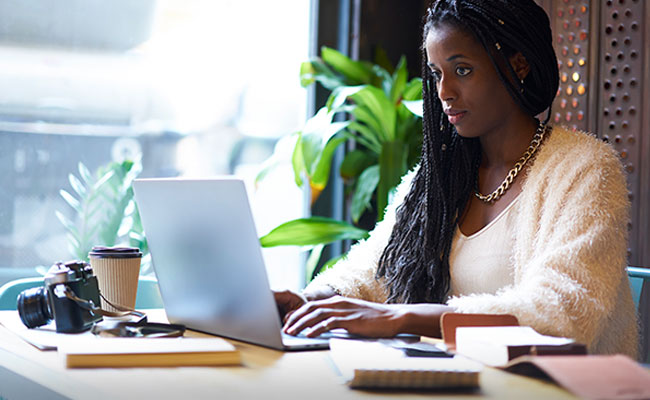 Dates
July 7 & July 21
SPA 096-003 (Non-Credit)
SPA 696-003 (One-Credit)
Description
Blogging is a form of online publishing that has transformed the media and political landscape over the last decade. It provides individuals, publications and groups with the opportunity to influence public dialogue on the issues they care about, and speak directly to their unique audiences. Many organizations, companies and political leaders are looking for employees with blogging skills. It's a medium that requires a myriad of skills: website creation, writing, social media, marketing and strategy. This course will introduce students to all the basic skills necessary to create, design, launch, market and write an original blog. Students will be asked to create their own blog, including a number of original posts and marketing material.
Principles of Geographic Information Science Professor Meagan Snow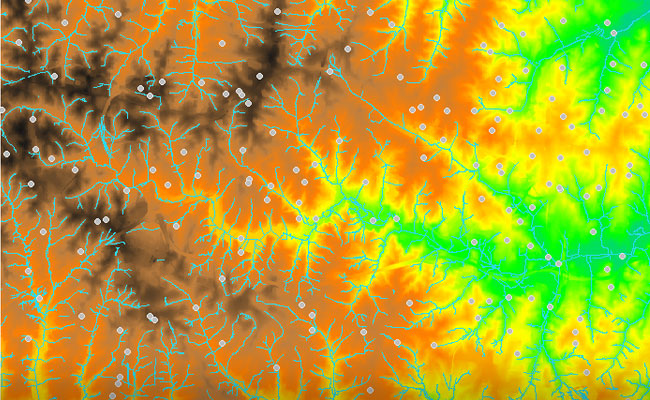 Dates
July 14 & July 28
SPA 096-004 (Non-Credit)
SPA 696-004 (One-Credit)
Description
In this course, students will learn foundational skills in GIS software and begin to think critically and creatively about the application of those skills. Coursework will include introductions to spatial data types and formats, coordinate systems, spatial queries and joins, geoprocessing tools, and the art and science of cartography. By the end of the course, students will know how to make basic maps, how to create, edit, and query spatial data, and have an understanding of what else is possible with GIS, given further study.
Telling Stories with IPUMS Survey Data Professor Gray Kimbrough, Microeconomist
Dates
September 8 & September 15
SPA 096-004 (Non-Credit)
SPA 696-005 (One-Credit)
Description
This course introduces students to multiple publicly available sources of survey microdata from IPUMS including the decennial Census, American Community Survey, Community Population Survey, and American Time Use Survey. This course surveys the questions these datasets can be used to answer as well as the issues researchers encounter in analysis with microdata. Students will gain experience performing their own analyses to tell stories about population dynamics, economic behavior, and time use.
Core Principles of Data Visualization Professor Jon Schwabish, Economist @ the Urban Institute
Dates
September 29 & September 30
SPA 096-001 (Non-Credit)
SPA 696-002 (One-Credit)
Description
This course provides a well-rounded introduction to the field of data visualization and presentation design. It introduces students to different graphic types and purposes, provides instruction on creating and giving more effective presentations, and teaches students to maximize the impact and transmission of information and research results via effective data visualizations.
Building a Harassment-Free Workplace and Complying with Discrimination Law Professor Mark Maxin, Assistant General Counsel for Administration, U.S. NRC
Dates
October 6 & October 13
SPA 096-003 (Non-Credit)
SPA 696-004 (One-Credit)
Description
The class will address the fundamentals of harassment law. You will explore the legal definitions of hostile environment harassment, the meaning of "Quid Pro Quo," and understand liability issues in harassment cases as described by the Supreme Court. We will discuss harassment based on various types of harassment from comments, jokes, touching, e-mails, and social media. We will discuss not only sexual harassment but other various forms of harassment involving race, national origin, or religion. We will also review actual policies and procedures that can be implemented to encourage the reporting of harassment and create a zero tolerance for harassment in the workplace and society. We will explore a 2016 study of the Equal Employment Opportunity Commission (EEOC) on Harassment. When the class is completed students will not only understand what the law means, but what they can do to reduce harassment in the workplace.
How to Lobby Congressional Staff Professor Doug Steiger, Former Senate Committee Staffer
Dates
October 20 & October 27
SPA 096-002 (Non-Credit)
SPA 696-003 (One-Credit)
Description
Most of the time, people who advocate to Congress will meet with staff of the members of Congress, not the elected officials themselves. This course will provide insight to help one be an effective lobbyist of staff, no matter what issue matters to you, including an opportunity to practice making a presentation. It will be taught by a former Senate committee staffer with more than a decade of experience who also served as a senior lobbyist for HHS during the Obama Administration.
Op-Eds That Change Minds - Or Change the World Professor Libby Nelson, News Editor @ voxdotcom
Dates
November 3 & November 10
SPA 096-005 (Non-Credit)
SPA 696-006 (One-Credit)
Description
Even in an era of tweetstorms and podcasts, the good old guest column remains one of the best ways to get your ideas to a broad audience. But writing a great 800-word column is harder than it looks. From pitching an idea and honing an angle to coming to terms with not writing your own headline, this course will prepare you to pitch an op-ed that pops to major publications.