SPA Analytics & Management Institute
4400 Massachusetts Avenue NW
Washington
,
DC
20016
United States
Meet Gray Kimbrough Economist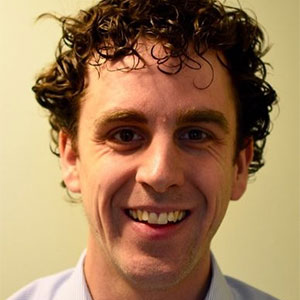 Gray Kimbrough is an applied microeconomist whose research topics have included commuting, time use, education, and labor force demographics. In his work, Kimbrough has built and validated financial models, in addition to performing extensive research of housing and labor markets using both proprietary datasets and publicly available data.
As an economist at the Federal Housing Finance Agency in Washington, D.C., Kimbrough conducts analyses of the risks facing the Federal Home Loan Banks. He assesses the adequacy of models used by the Banks in their mortgage purchase programs, performing testing and additional research where appropriate.
Previously, he was a lead data scientist at ADP, a private firm providing payroll and other human resources services. There he researched labor markets using large proprietary datasets. Kimbrough has also worked as a senior associate at the global accounting firm PwC and was a senior economic modeler at Freddie Mac, where he led efforts to revamp and document a credit scoring model used to qualify borrowers for loan modification.
Kimbrough obtained his Ph.D. in economics from the University of North Carolina at Greensboro, where he also completed his master's in applied economics and taught introductory microeconomics. Kimbrough also has a bachelor's degree in biology from Duke University. Kimbrough has served as a referee for Economics of Education Review, Demography, Journal of Economic and Social Measurement, and Southern Economic Journal.
leveraging datasets to answer questions
At SPA, Kimbrough teaches "Telling Stories with IPUMS Data." This course introduces students to multiple publicly available sources of survey microdata from Integrated Public Use Microdata Series (IPUMS) including the decennial Census, American Community Survey, Community Population Survey, and American Time Use Survey.
"Students will learn about the questions these datasets can be used to answer, as well as the issues researchers encounter in analysis with microdata," said Kimbrough. "Students will gain experience performing their own analyses to tell stories about population dynamics, economic behavior, and time use."