SPA Analytics & Management Institute
4400 Massachusetts Avenue NW
Washington
,
DC
20016
United States
Meet Libby Nelson Policy Journalist, National News Editor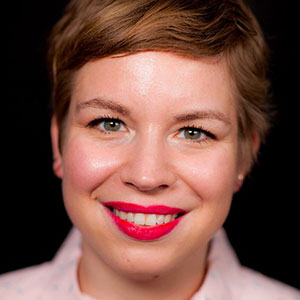 Libby Nelson is a Washington, D.C.-based journalist and the news editor of Vox.com. She teaches general audience policy writing for the American University School of Public Affairs Analytics and Management Institute.
At Vox, Nelson manages a team of reporters who cover domestic news in the evenings and weekends. Nelson has overseen coverage of several important policy issues, including health care, tax, and economic policy.
Nelson first came to Vox as an education reporter in 2014. She previously worked at Politico, where she launched the Morning Education newsletter, and Inside Higher Ed, where she wrote about federal higher education policy. In her eight years covering education during the Obama Administration, she wrote early and prescient articles about the political potency of student debt. She also covered the president's controversial plan to rate colleges and the ongoing regulation of for-profit colleges.
Nelson grew up in the suburbs of Kansas City, Mo., and graduated from Northwestern University's Medill School of Journalism in 2009. She interned at The Chronicle of Higher Education covering federal policy and the The New York Times working on the Metro desk. Other stops included the Star Tribune and the St. Petersburg Times.
Her first full-time job in journalism was as a local news reporter at The Times-Tribune in Scranton, Pennsylvania, where she covered the regional airport, several towns and a handful of school districts. Libby is a 2009 graduate of Northwestern University's Medill School of Journalism.
Translating Policy into Prose
Nelson is teaching "Policy Writing for a General Audience", a course designed to help students write clearly and concisely about policy and research. Students learn how to turn complex information into engaging copy that engage a general audience. Nelson will cover different ways to communicate policy to the public, such as fact sheets, white papers, op-eds, "explainers," blog posts, and speeches.
"So much writing and communication about public policy is dry, boring, or difficult to understand. That's a huge problem, because if you want people to understand your ideas, vote for them, enact them, support them, or implement them, you have to be able to talk about them in a clear, direct way that makes people care," says Nelson. "Students in my class will learn the principles of clear, direct writing and how to apply them by communicating in a clear, interesting way about policy proposals, research, and analysis."