Meet Miriam Zoila Pérez Cuban-American Writer and Activist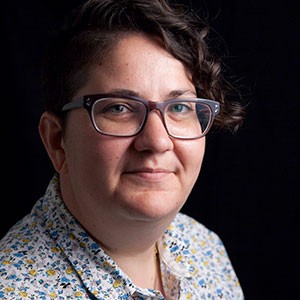 Miriam Zoila Pérez is a Cuban-American freelance journalist and activist who lives in Washington, D.C. She teaches "How to Start, Market, and Write a Blog" for the American University School of Public Affairs Analytics and Management Institute.
As a journalist, Pérez writes features, commentary, and personal essays on topics including race, gender, and health. Her work has appeared in Splinter News (formerly Fusion), Talking Points Memo, The American Prospect, Rewire (formerly RH Reality Check), The Nation, and Ms. Magazine. Pérez is also the gender and sexuality columnist for Colorlines, a daily news site featuring investigative reporting and news analysis from the perspective of communities of color.
In 2007, Pérez launched Radicaldoula.com, a blog focused on the intersection of birth activism and social justice. She was also an editor at Feminsting.com, a popular feminist blog with more than 500,000 unique visitors a month, where she wrote about reproductive rights, sexuality, Latinas, pop culture and current events. She was part of the editorial collective at Feministing, working to support the business aspects of the site. While she was an editor, the site was awarded the 2011 Hillman Prize for Blog Journalism.
Pérez graduated from Swarthmore College with a bachelor's degree in anthropology in 2006. She was a 2010 Lambda Literary Foundation Emerging LGBT Voice in Non-Fiction. Pérez is the co-host of Radio Menea, a bilingual podcast about Latinx music and life. She also worked with the National Latina Institute for Reproductive Health, and many other reproductive justice groups, focusing on digital strategy and communications.
Pérez is a frequent speaker - including at TED - and has addressed audiences at more than 70 colleges and universities on topics related to reproductive justice, feminism and Latinx activism. She is also a former member of the Sistersong Women of Color Reproductive Health Collective Management Circle and the former board Chair of the Astraea Lesbian Foundation for Justice.
Pérez has received various awards and recognitions for her work, including a 2009 Young Woman of Achievement Award from the Women's Information Network and a 2010 Barbara Seaman Award for Activism in Women's Health from the National Women's Health Network. Curve Magazine named her Best Activist/Newcomer in 2010 and Latina Magazine profiled her as part of their 15th anniversary "Future 15."
So you Want to Blog
At AU, Pérez will share her experience in the world of blogging, a publishing innovation that has transformed the media and political landscape over the past 15 years. It's a medium that requires myriad skills: website creation, writing, social media, marketing and strategy. Her course, "How to Start, Market, and Write a Blog," will introduce students to all the basic skills necessary to create, design, launch, market and write an original blog. Students will be asked to create their own blog, including a number of original posts and marketing material.
"Blogging has fundamentally changed the way we communicate and disseminate information over the last 15 years," says Pérez. "It's a skill in high demand, and it sets you up to be an effective part of online strategic communications campaigns. While the platforms will continue to shift, the skills embedded in blogging will better prepare you for your career."