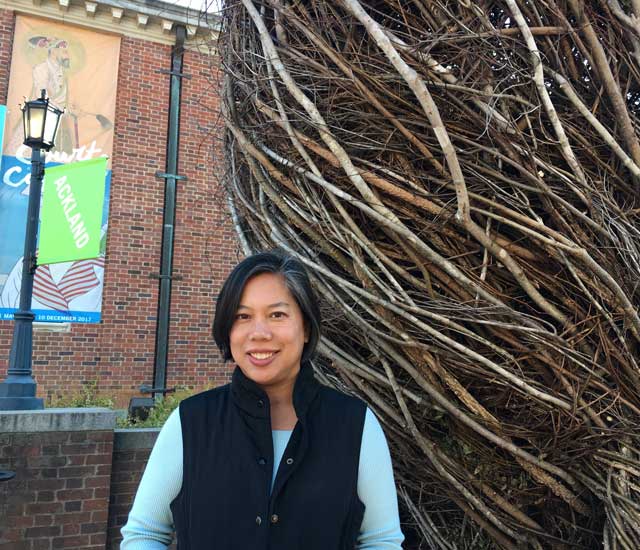 Jennifer Wu, CAS/MA '16
I benefited from the small size of the program, which encouraged camaraderie.
As a non-degree student, Wu was inspired by her supportive professors to pursue her MA. She studied Northern Renaissance art, was a teaching assistant, studied at the Folger Shakespeare Library, and received an award to conduct research in Switzerland and Germany. She is currently pursuing her PhD at UNC Chapel Hill and credits AU's MA program with preparing her for doctoral study.
Frequently Asked Questions
No, the MA is the most advanced degree offered in Art History at AU. However, many of our alums go on to doctoral programs at other very worthy institutions after receiving the AU master's degree. 
In the past several years, our students have gone on PhD programs at the Institute of Fine Arts (NYU), Bryn Mawr, Rutgers, Princeton, Washington University (St. Louis), Penn State, and Florida State University, among others.
Although the MA is a two-year program and can be completed in that time, it is not unusual for students to take 2 ½ to 3 years to complete their comprehensive exams and theses.
Professors teaching introductory courses for the General Education program may request funding for a General Education Faculty Assistant, usually a second-year graduate student. Teaching Assistants (TAs) may be expected to sit in on the course, take careful notes in case students require tutoring assistance, present review sessions before exams, counsel individual students on coursework or papers, and assist with in-class discussions. Being a TA is an excellent experience for MA students interested in pursuing a career in college teaching or museum education.