Contact:
Farran, Arij B.
Senior Administrative Assistant
Environmental Science
4400 Massachusetts Avenue NW
Washington
,
DC
20016-8007
United States
Environmental Science at AU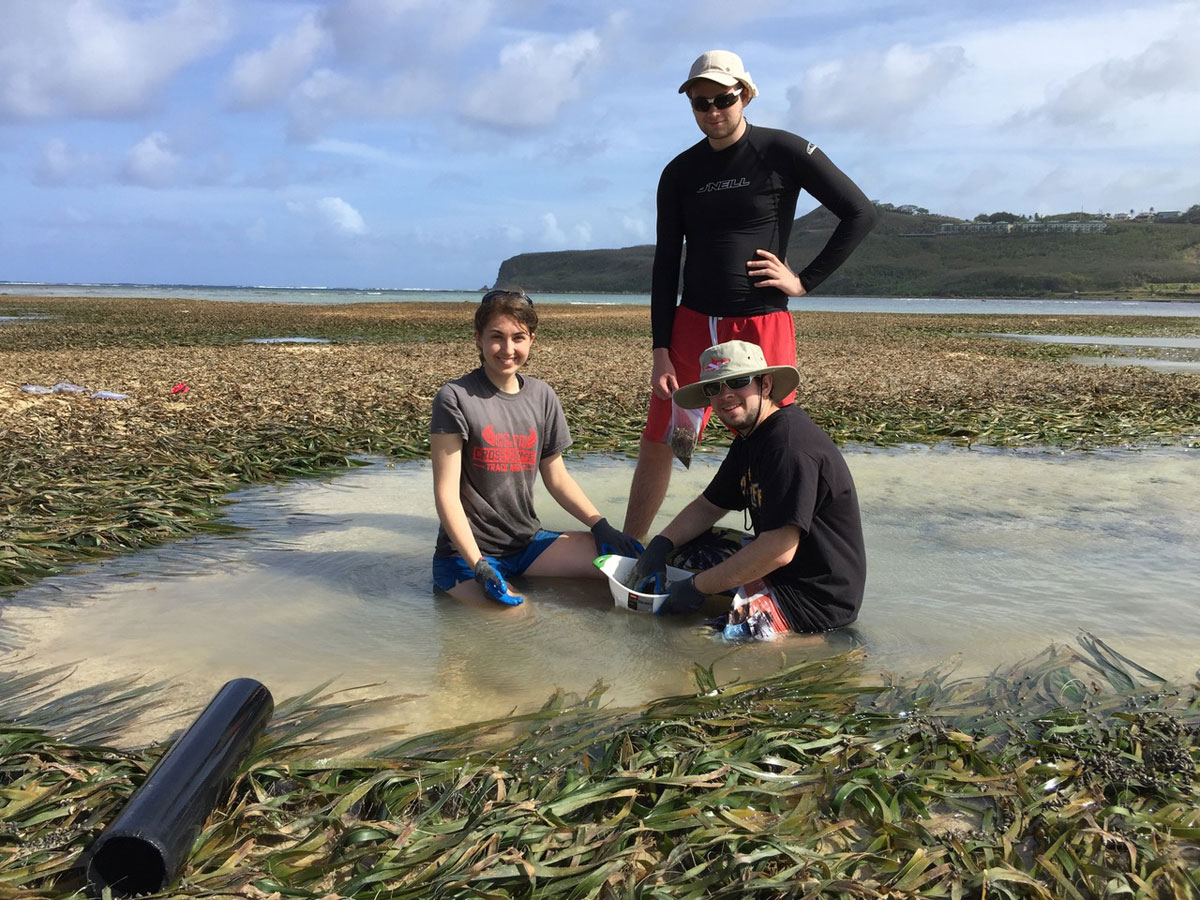 Our program trains students to become effective advocates for the environment. The curriculum consists of rigorous science- and policy-based courses and experiential learning that prepare our students for exciting careers in the environmental field.
At a time when the United States federal government appears indifferent to, or even hostile towards, responsible and forward-looking environmental stewardship, the Department of Environmental Science recommits itself to advancing informed, knowledge-based approaches to confronting local and global environmental concerns.
There has never been a time when environmental science has been of greater importance to developing a sustainable future.
In the Media
Sergio Morales (Environmental Science) and Jennah McDonald (Biology), were part of the SEA Semester voyage that discovered good news regarding coral health in the Phoenix Islands Protected Area (PIPA). Their discovery was featured in the New York Times. Accompanied by 21 other undergraduates, SEA Semester faculty, and researchers from the New England Aquarium and the Woods Hole Oceanographic Institution, Sergio and Jennah gathered data on the health of the islands' coral reef ecosystem in order to recommend policy implementations to the PIPA management office in Kiribati—all while sailing as active crewmembers aboard a tall ship research vessel.
Selected Publications
Kwon, Min Jun, C. Tudge, K. Kim, D. Baker, S. MacAvoy. in press. Museum collections yield information on nitrogen sources for coastal Gulf of Mexico, North Carolina, USA and Caribbean Sea invertebrates 1850 to 2004. Journal of Shellfish Research.
Sydney Mucha, Glenn Williamson and Stephen E MacAvoy. (2018). Pollution Reduction in Throughflow from Vegetated and Non-vegetated, Foam-Based Surfaces and Green Roofs. Nitrogen 1: 21-33.
MacAvoy SE, N Cortese, J Cybulski, A Hohn, SA Macko. 2017. Sources of stable isotope variation among stranded Western Atlantic dolphins (Tursiops truncatus) in North Carolina. Marine Mammal Science DOI: 10.1111/mms.12425.
Niemiller ML, ML Porter, J Keany, H Gilbert, DW Fong, DC Culver, CS Hobson, KD Kendall, MA Davis, SJ Taylor. 2017. Evaluation of eDNA for groundwater invertebrate detection and monitoring: a case study with endangered Stygobromus (Amphipoda: Crangonyctidae). Conservation Genetics Resources https://doi.org/10.1007/s12686-017-0785-2
Leonardo da Costa Sousa, Mingjie Jin, Shishir Chundawat, Vijay Bokade, Xiaoyu Tang, Ali Azarpira, Fachuang Lu, Utku Avci, James Humpula, Nirmal Uppugundla, Christa Gunawan, Sivakumar Pattathil, Albert Cheh, Ninad Kothari, Rajeev Kumar, John Ralph, Michael G. Hahn, Charles E. Wyman, Seema Singh, Blake A. Simmons, Bruce E. Dale and Venkatesh Balan, (2016) Next-generation ammonia pretreatment enhances biofuel production from biomass via simultaneous cellulose decrystallization and lignin extraction. Energy & Environmental Science 9, 1215-1223
Roger Cooke, Alexander Golub, Bruce A. Wielicki, David F. Young, Martin G. Mlynczak & Rosemary R. Baize. 2016. Using the social cost of carbon to value earth observing systems. Climate Policy DOI: 10.1080/14693062.2015.1110109
Gardner, J.R., T.R. Fisher, T.E. Jordan and K.L. Knee. 2016. Balancing watershed nitrogen budgets: accounting for biogenic gases in streams. Biogeochemistry, in press. This article was profiled in Shorelines, the Smithsonian Environmental Research Center's blog.
Kim K (2016) Diseases of Octocorals. Pp 410-415, in Diseases of Corals. C Woodley et al. (eds) Wiley-Blackwell, Hoboken NJ
Kim K & K Rypien (2016) Aspergillosis of Caribbean Sea Fan Corals, Gorgonia spp. Pp 236-241, in Diseases of Corals. C Woodley et al. (eds) Wiley-Blackwell, Hoboken NJ
Faculty awards
Alonzo, M. G., "Mapping boreal forest structure and composition using fine-scale lidar and hyperspectral data from the G-LiHT Airborne Imager," NASA, Federal. Received $123,636. Awarded June 16, 2017.
Alonzo, M. G., "Expanding Access to Data-Intensive Remote Sensing Algorithms through Collaboration with the Socio-Environmental Research Community," Socio-Environmental Synthesis Center (NSF), Federal. Received $89,126. Awarded February 7, 2017.
Kim, K. and  Knee K.    "Identifying Hotspots of Nitrogen Pollution in Saipan". National Oceanographic and Atmospheric Administration (NOAA). 8/1/2017-1/31/2019. $62,736. Funded. 
MacAvoy, S. E., "Examination of nutrient and land use patterns in the tidal Anacostia River," WRRI (USGS), Federal. Received $10,000. Awarded 2017.
2015 NOAA - Fisheries Habitat Conservation Program Office, Resource Inventory, Resilience, and Historical Change of Reef: Flat Communities Within the Manell-Geus Watershed, Guam's Habitat Focus Area (Kim K Co-PI, $58,988)
"Award for Excellence in Master's Student Mentoring 2015-2016" AU Vice Provost Office (MacAvoy).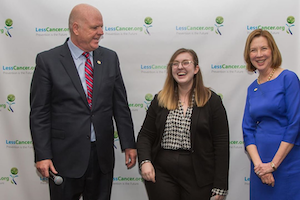 Jenna Wiegand (MS expected 2019) received the Veronique Pittman Award at Less Cancer's Cancer Prevention Day at the Rayburn House Office Building.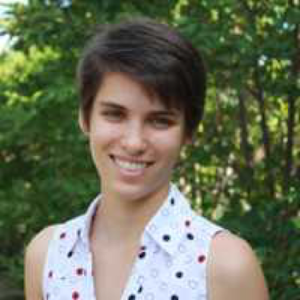 Annika Barth received the Academic Achievement Award for Excellence in Undergraduate Research or Creative Work by a Senior! She worked with the Biogeochemistry, Ecosystems, and Climate Group at NOAA's Geophysical Fluid Dynamics Laboratory through Princeton University's Cooperative Institute for Climate Science. Her project was related to physiological impacts of ocean acidification on fish.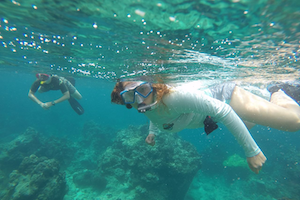 Jiana Blaha was selected for the 2019 Academic Achievement Award for Excellence in Undergraduate Research or Creative Work by a Junior! Her research uses stable isotope analysis to determine growth rates of the mangrove trees. She also recently participated in a field expedition to Saipan where she worked with Professors Knee and Kim on understanding sources and pathways of nitrogen pollution entering the ocean.
Michael Alonzo received $89,126 from the University of Maryland, College Park National Socio-Environmental Synthesis Center (SESYNC) for his project "Expanding Access to Data-Intensive Remote Sensing Algorithms through Collaboration with the Socio-environmental Research Community."
Watch: AU's Department of Environmental Science
2:16
Learn more about the Department of Environmental Science at American University's College of Arts and Sciences. Faculty and students discuss what sets this program apart from others.