Contribute to a sustainable future and confront pressing ecological challenges with an environmental science career launched in DC, international hub of environmental research, advocacy, and policy.
Integrating rigorous science with practitioner tactics, American University's MS program bridges the politics, methods, and economics of environmental concerns, so you can transform research into tangible results.
Request Info    How to Apply
Mode of Study
On campus
Time to Complete
18 mos. or your own pace
Course Scheduling
Afternoons and evenings
Requirements
12 courses/36 credits
Tuition and Funding
$1922 per credit. All applicants automatically considered for merit scholarships; visit Tuition and Funding.
Admissions
Start in fall, spring, or summer. No GRE or tech degree required; visit Admission and Requirements.
Research Depth
Our students and faculty pursue interdisciplinary research across diverse areas. Review our recent Research, including peer-reviewed articles by students as first authors.
DC Career Launch
DC offers the nation's highest median salary for environmental scientists at $123,000 and double the national job concentration. Entry level salaries average in the $60,000s.
Specialize Your Studies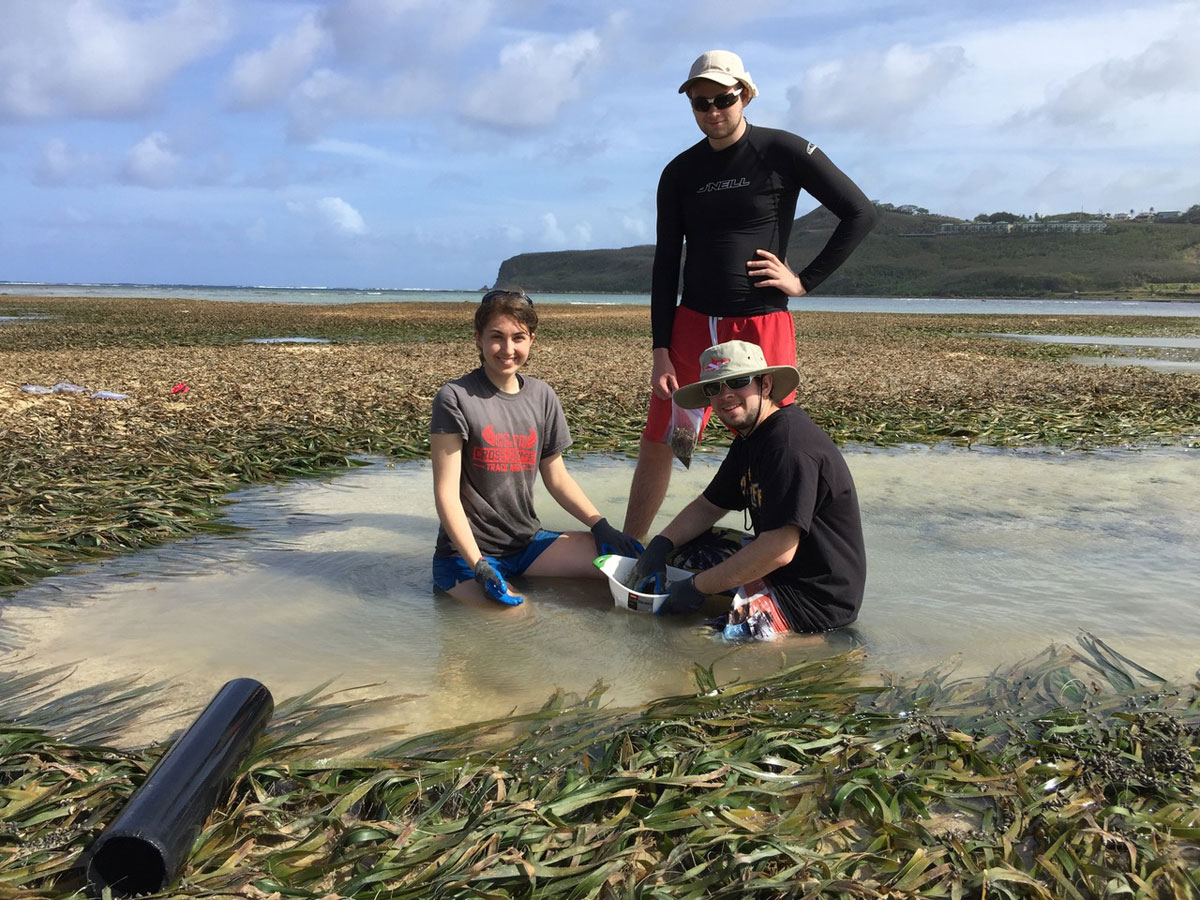 The program offers students the option to pursue either scientific/research or policy/advocacy tracks, both open to interdisciplinary specialization:
Thesis option for those interested primarily in scientific research careers: Students work with a faculty mentor to define a research project during their first year of study.
Non-thesis option for those pursuing careers in environmental policy or advocacy: Faculty assist students in securing an internship and complementary elective coursework by the end of their first year.
Ongoing areas of faculty and student specialization include the following non-exhaustive list, continually expanding, and beyond which students may pursue their own niche subfields:
Atmospheric aerosol from volcanic eruptions, forest fires, and man-made pollution 
Contaminants and geochemistry of freshwater systems and agricultural watersheds
Food systems, food waste, seafood globalization, and related system- and data-modeling
Nutrient pollution and climate change affects on coral reefs
Urban tree cooling and heating, boreal forests, carbon monitoring, and related software
Watershed urbanization and green infrastructure
While completing their studies, our students often publish as first and second authors on a wide range of topics, from urban forest macroinvertebrates to effects of oil and gas on regional water quality, or intern with local and international organizations, including the US Congress, EPA, and NSF, the Environmental Defense Fund, and Center for International Environmental Law.
Curriculum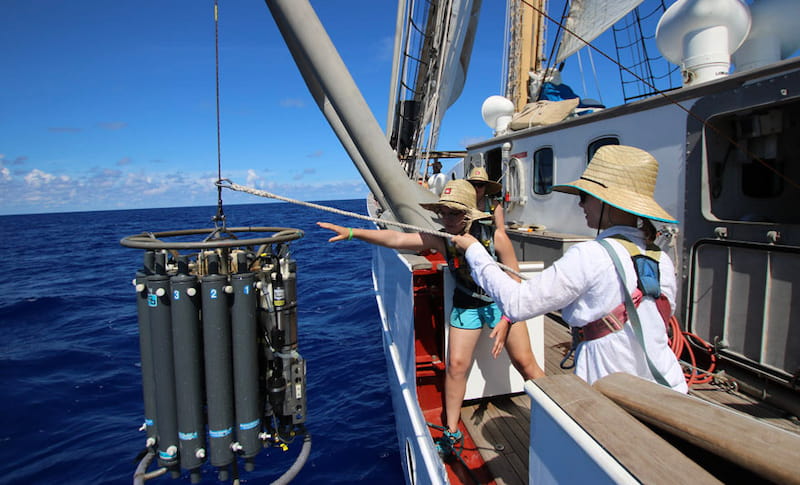 The core curriculum grounds you in technical and field-specific expertise, along with elective exploration of topics that matter to you, before carrying out your thesis research policy and internship specializations:
Visit our Admission and Course Requirements page for details on thesis or non-thesis options, course and admission details, and guidance for international students.
 
Spotlight: Hannah Nisonson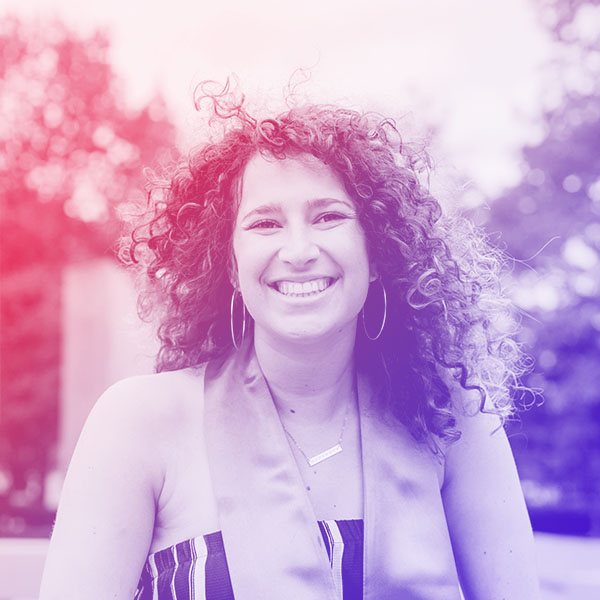 "I have always had a passion to improve the world around me. AU was the perfect gateway to helping me understand where science and true societal progress intersect. My professors were dedicated to my success and taught me the practical tools to achieve a career in environmentalism. Not only was I able to learn hard skills like R and GIS, but I was also able to leverage that with the realistic applications of these tools. This landed me a position as a marine spatial scientist with NOAA after graduation. It has been a perfect balance. "
—Hannah Nisonson, MS '22
Hannah Nisonson's passion for environmental justice has led her to pursue an MS in environmental science at American University and a prestigious fellowship at DC's Global Environment and Technology Foundation, where she is building research databases for blue carbon sequestration methods. Her goal is to find alternative ways to reduce blue carbon in and around the ocean, potentially by carbon sequestration and oceanic carbon credits.
Hannah says she hopes environmental justice will always be at the forefront of her life. At AU, she is a merit scholarship recipient and teaches an environmental science lab to undergraduate students. "I love a space where I can share my passion and knowledge for environmental science," she says.
Hannah is also looking forward to working with Associate Professor of Environmental Science Sauleh Siddiqui, the principal investigator on a National Science Foundation-funded food waste grant—the largest-ever grant in AU history. She hopes to help with the data analysis and visualization for the project.
It's a perfect fit for Hannah, who came from a technical undergraduate engineering background and plans on pursuing a doctorate in environmental science and a career as a professor at a scientific research institution.
The Bureau of Labor Statistics reports a median annual salary over $76,000 for Environmental Scientists nationwide (as of 2021) with steady annual job growth of 5 percent nationally. Washington, DC, offers the nation's highest median salary, $123,000, and nearly double the national job concentration.
In DC and surrounding areas, you'll be able to take advantage of the concentration of federal and state agencies, private consultancies, business, NGOs — and AU's active alumni network and environmental science grads — to find career choices you want. Recent graduates have gone on to a range of positions such as
Biophysical Society: Programs Coordinator
Florida Fish & Wildlife Conservation Commission: Biological Scientist
Integrated Systems Solutions: Management Analyst III
Kapur & Associates: Environmental Scientist
Las Vegas Water District: Analytical Chemist
McDonoungh Braungart Design Chemistry: Environmental Scientist
National Science Foundation: Program Analyst
NOAA: Fishery Observer 
NOAA: GIS Technician
Solv LLC: Environmental Scientist
US EPA: Data Analyst
Washington DC Dept. of Transportation: Urban Forester
Wildlife Habitat Council: Conservation Planning Manager
World Bank: International Affairs Consultant
What You'll Walk Away With
Grounding in environmental systems and science: ability to understand and evaluate interdisciplinary approaches encompassing natural, physical, and social sciences.
Analytical problem-solving: ability to choose and apply empirical methods, tools, and professional judgment in evaluating quantitative, qualitative, spatial (GIS) data.
Integrative learning: ability to blend disparate components of natural, social, and technological systems and resources.
Teamwork and leadership skills: practical experience gained in fieldwork, shared research projects, or internships.
Community and practical engagement: real-world experience engaging scholarly, organizational, and local publics in ways responsive to their tacit and overt needs. 
DC connections and the reach of American University's network.

Ready to dive in?
Start Application