Health Studies
4400 Massachusetts Avenue NW
Washington
,
DC
20016
United States
Course Sequencing for Three-Year Scholars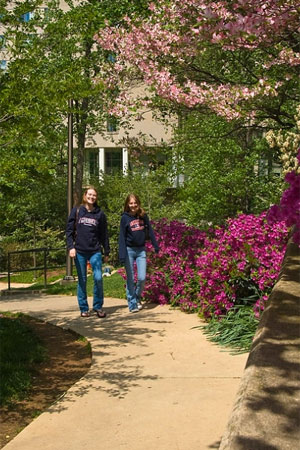 The Public Health Program in the Department of Health Studies is rooted in a liberal arts curriculum that blends a practice-based perspective. The interdisciplinary approach prepares students for a wide range of professional careers in health and medicine, and to pursue graduate or professional education.
The summer sessions are a highlight of the program. Scholars from all of the three-year degree programs remain on campus and participate in small seminar-style classes and a lightened course-load that allows for opportunities to work, volunteer, and conduct research with faculty.
Course Sequences for the BA & BS
BA = 52 credits TOTAL
 
Year 1
Introduction to Public Health (HLTH 110)
Public Health Scholars Lab (HLTH 111)
Introduction to Health Promotion (HLTH 240)
Introduction to Human Health & Disease (HLTH 210)
Basic Statistics (STAT 202)
Bioethics (PHIL 241) (summer)
Scholars Seminar: Emerging Health Issues (HLTH 211) (summer)
Year 2 (Abroad in Fall/COURSES VARY)
Fundamental of Epidemiology (HLTH 340)
Internship (HLTH  491)
Health Research Methods (HLTH 350)
Program Planning and Evaluations (HLTH 335)
Multicultural Health (HLTH 245) (summer)
Year 3
Health Communication (HLTH 441)
Health Policy (HLTH 470)
Public Health Capstone (HLTH 480)
Global Health or Health Development(SISU 358) or Health & Development (SISU 349)
+3 electives
BS = 60 credits TOTAL
 
Year 1
Introduction to Public Health (HLTH 110)
Public Health Scholars Lab (HLTH 111)
Introduction to Health Promotion (HLTH 240)
Introduction to Human Health & Disease (HLTH 210)
Basic Statistics (STAT 202)
Bioethics (PHIL 241) (summer)
Scholars Seminar: Emerging Health Issues (HLTH 211) (summer)
Year 2 (Abroad in Fall/COURSES VARY)
Fundamental of Epidemiology (HLTH 340)
Internship (HLTH  491)
Health Research Methods (HLTH 350)
Program Planning and Evaluations (HLTH 335)
Multicultural Health (HLTH 245) (summer)
Year 3
Intro to Infectious Diseases (HLTH 320)
Health Communication (HLTH 441)
Health Policy (HLTH 470)
Public Health Capstone (PUBH 480)
+3 electives