Health Studies
4400 Massachusetts Avenue NW
Washington
,
DC
20016
United States
Public Health Programs for Undergraduates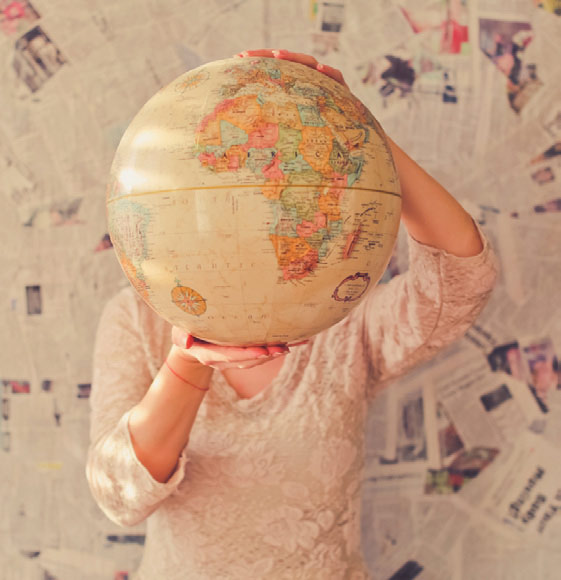 Maintaining and improving public health is one of the great mandates of our time, both in the US and abroad. Aging populations, global pandemics, increasing environmental degradation, and a rise in childhood obesity are just some of the many challenges to which the field directly responds.
The Public Health Program prepares students to
Pursue professional endeavors informed by a social justice approach and dedicated to protecting and promoting the health of local neighborhoods or national populations: explore recent post-graduate results for the Public Health BA and BS degrees.
Participate in original research and scholarly writing with faculty in areas including epidemiology, global health, health equity, health policy, maternal and child health, nutrition, mental health, and health promotion.
Engage with the DC community-and your community abroad-through internships and service-learning activities.
Public Health BS & BA: Typical Four-Year Plans
Public Health Degree Four-Year Academic Plan
Yr 1
BS Degree, Fall
BS Degree, Spring
BA Degree, Fall
BA Degree, Spring

* Students need to take only one of the following: SISU 349 or SISU 358
* Students need to take only one of the following: SOCY 320 or HLTH 350

 

STAT 202 (Q1), 4 credits

PHIL 241, 3 credits

STAT 202 (Q1), 4 credits

PHIL 241, 3 credits

 

BIO 110, 4 credits

HLTH 240, 3 credits

HLTH 240, 3 credits

HLTH 110, 3 credits

 

HLTH 110, 3 credits

WRTG 101, 3 credits

AUX 1, 1.5 credits

AUX 2, 1.5 credits

 

AUX 1, 1.5 credits

AUX 2, 1.5 credits

WRTG 100 (W1), 3 credits

WRTG 101, 3 credits

 

WRTG 100 (W1), 3 credits

Complex Problems, 3 credits

Complex Problems, 3 credits

First Habit of Mind, 3 credits

 

 

1st Habit of Mind, 3 credits

 

Free elective, 3 credits

Yr 2
BS Degree, Fall
BS Degree, Spring
BA Degree, Fall
BA Degree, Spring

 

HLTH 210, 3 credits

STAT 320, 3 credits

HLTH 210, 3 credits

HLTH 340 (Q2), 3 credits

 

HLTH 245, 3 credits

HLTH 340 (Q2), 3 credits

HLTH 245, 3 credits

Fourth Habit of Mind, 3 credits

 

2nd Habit of Mind, 3 credits

4th Habit of Mind, 3 credits

Second Habit of Mind, 3 credits

Fifth Habit of Mind, 3 credits

 

3rd Habit of Mind, 3 credits

5th Habit of Mind, 3 credits

Third Habit of Mind, 3 credits

Free elective, 3 credits

 

Free elective, 3 credits

Free elective, 3 credits

Free elective, 3 credits

Free elective, 3 credits

Yr 3
BS Degree, Fall
BS Degree, Spring
BA Degree, Fall
BA Degree, Spring

 

HLTH 335, 3 credits

HLTH 441, 3 credits

HLTH 335, 3 credits

HLTH 441, 3 credits

 

Major Selective, 3 credits

HLTH 350 (W2), 3 credits

SISU 349 or SOCY 320 * , 3 credits

HLTH 350 (W2) or SISU 358 * , 3 credits

 

Major Selective, 3 credits

Major Selective, 3 credits

Major selective, 3 credits

Major selective, 3 credits

 

Free elective, 3 credits

Free elective, 3 credits

Free elective, 3 credits

Free elective, 3 credits

 

Free elective, 3 credits

Free elective, 3 credits

Free elective, 3 credits

Free elective, 3 credits

Yr 4
BS Degree, Fall
BS Degree, Spring
BA Degree, Fall
BA Degree, Spring

 

HLTH 491, 3 credits

HLTH 480, 3 credits

HLTH 491, 3 credits

HLTH 480, 3 credits

 

HLTH 320, 4 credits

Free elective, 3 credits

HLTH 320, 4 credits

Major selective, 3 credits

 

HLTH 470, 3 credits

Free elective, 3 credits

HLTH 470, 3 credits

Free elective, 3 credits

 

Free elective, 3 credits

Free elective, 3 credits

Free elective, 3 credits

Free elective, 3 credits

 

Free elective, 3 credits

Free elective, 3 credits

Free elective, 3 credits

Free elective, 3 credits