Health Studies
4400 Massachusetts Avenue NW
Washington
,
DC
20016
United States
Behavioral Health and Wellbeing Lab
The Behavioral Health and Wellbeing Lab's research is primarily focused on
The prevention and treatment of eating and weight-related concerns
Mindfulness-based approaches to improving health behaviors.
The lab is currently examining how mindfulness might influence impulsivity and cardiovascular outcomes in adolescents with severe obesity, and whether such an intervention is feasible to integrate with usual care in a hospital clinic setting. We are also conducting a nationwide study examining the antecedents and consequences of loss of control eating in young men through daily surveys, in collaboration with the Renew Lab at the University of Oregon. Dr. Cotter and her research team are also working on qualitative research to examine how families in Washington, DC, think about healthy eating and to highlight the existing strengths and assets community members use to promote their families' health. Finally, the lab is collaborating with Dr. Stacey Snelling's Healthy Schools, Healthy Communities Lab to implement Faithfully Fit, a grant-funded program aimed at developing tailored, peer-led health promotion programming at faith-based organizations in Ward 7, to improve congregation members' health literacy and reduce their risk for chronic disease.
Research Team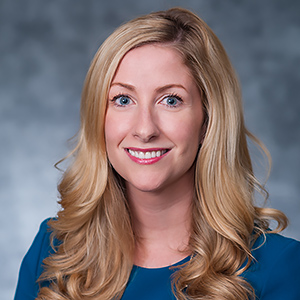 Dr. Elizabeth Cotter
Dr. Elizabeth Cotter is an Assistant Professor in the Department of Health Studies at American University and the Director of the Behavioral Health and Well-Being Lab. She is a licensed psychologist with research interests related to: 1) the prevention and treatment of eating and weight-related concerns; and 2) mindfulness-based approaches to improving health behaviors. She has published in a variety of peer-reviewed journals in the areas of eating, obesity, and mindfulness. Her research lab is currently examining factors associated with disordered eating in young men. Dr. Cotter is also examining how mindfulness might augment standard medical management of obesity. In addition, Dr. Cotter is a collaborator on several community-based, obesity prevention studies.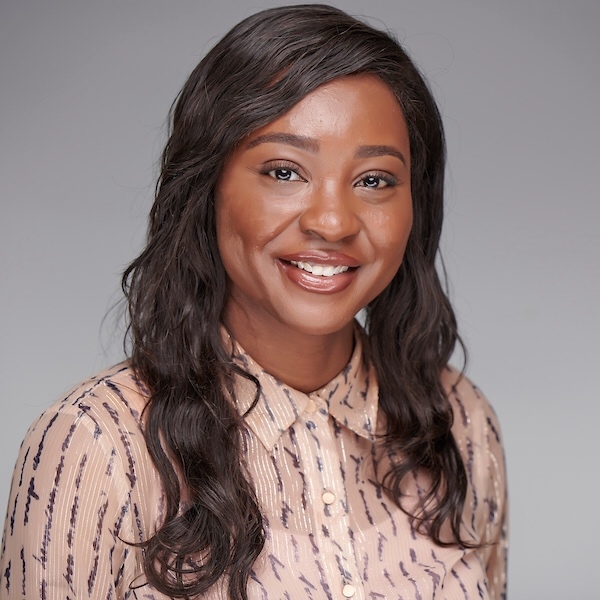 Jenny Fotang
Jenny Fotang is currently a master's student at American University (on the Experimental Psychology Track). She received her BS in Neuroscience from George Mason university in 2017. Her research interests exist at the intersection of Clinical Neuroscience and Psychology, specifically she is interested in cognition, or executive functioning, and ways in which it can be enhanced. She is further interested in the implementation of mindfulness-based interventions and its effects on impulsivity, and emotional and stress regulation.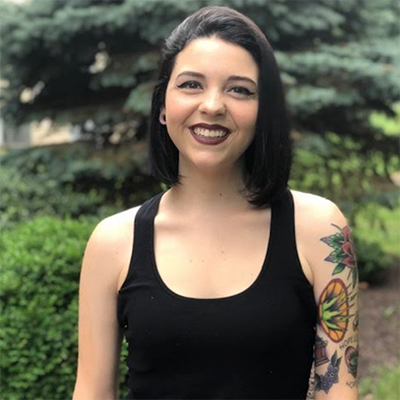 Corinne Pines
Corinne Pines is currently a senior at American University, receiving her BA in Psychology. She joined the Behavioral Health and Well-being Lab to gain more experience in the field of obesity and eating disorders, as well as experience in clinical work. Her undergraduate research revolved around mindful eating interventions in adolescents and adults, and gratitude. Her current research interests are the treatment of eating disorders and obesity, mindfulness, and commitment and acceptance therapy. Corinne hopes to pursue a doctoral degree in the fall of 2020.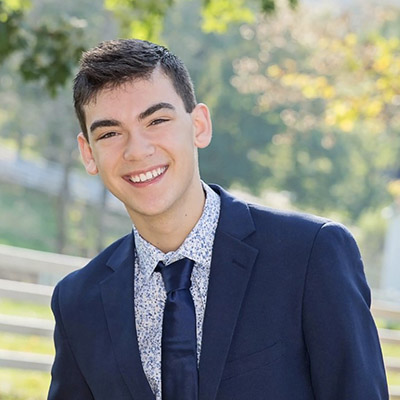 Anthony Orsino
Anthony is currently a second-year Public Health (BS) major at American University with a minor in Health Promotion. Anthony looks forward to gaining experience and insight into different focuses within the fields of public health, health promotion, and psychology during his time in the Behavior Health and Well-being Lab. After graduation, Anthony hopes to pursue his Master of Public Health degree and enlist in the United States Public Health Service Commissioned Corps.
Kelly, N. R., Cotter, E. W., Guidinger, C., & Williams, G. (In press, accepted April 9, 2020). Perceived discrimination, emotion dysregulation and loss of control eating in young men. Eating Behaviors.
Cotter, E. W., Hornack, S. E., Fotang, J. P., Pettit, E., & Mirza, N. M. (2020). A pilot open-label feasibility trial examining an adjunctive mindfulness intervention for adolescents with obesity. Pilot and Feasibility Studies, 6(1), 1-11.
Cotter, E. W. & Jones, N. (2020). A review of mindfulness interventions with Latinx participants. Mindfulness, 11, 529 – 553.
Lydecker, J. A., Cotter, E. W., & Grilo, C. M. (2019) Associations of Weight Bias with Disordered Eating among Latino and White Men. Obesity. 
Cotter, E. W. & Kelly, N. R. (2018). Stress-related eating, mindfulness, and obesity. Health Psychology, 37, 516 - 525.
Kelly, N. R.; Cotter, E. W.; & Guidinger, C. (2018). Men who engage in both Objective and Subjective Binge Eating Have the Highest Psychological and Medical Comorbidities. Eating Behaviors, 30, 115 – 119
Lydecker, J. A., Cotter, E. W., Palmberg, A. A., Simpson, C., Kwitowski, M., White, K., & Mazzeo, S. E. (2016). Does this Tweet make me look fat? A content analysis of fat stigma on Twitter. Eating and Weight Disorders - Studies on Anorexia, Bulimia and Obesity, 21, 229 – 235.
Kelly, N. R., Cotter, E. W., Tanofsky-Kraff, M., & Mazzeo, S. E. (2015). Racial variations in binge eating, body image concerns, and excessive exercise among men. Psychology of Men and Masculinity, 16, 326 - 336.