Making a Scene: Jefferson Place September 5 - October 22, 2017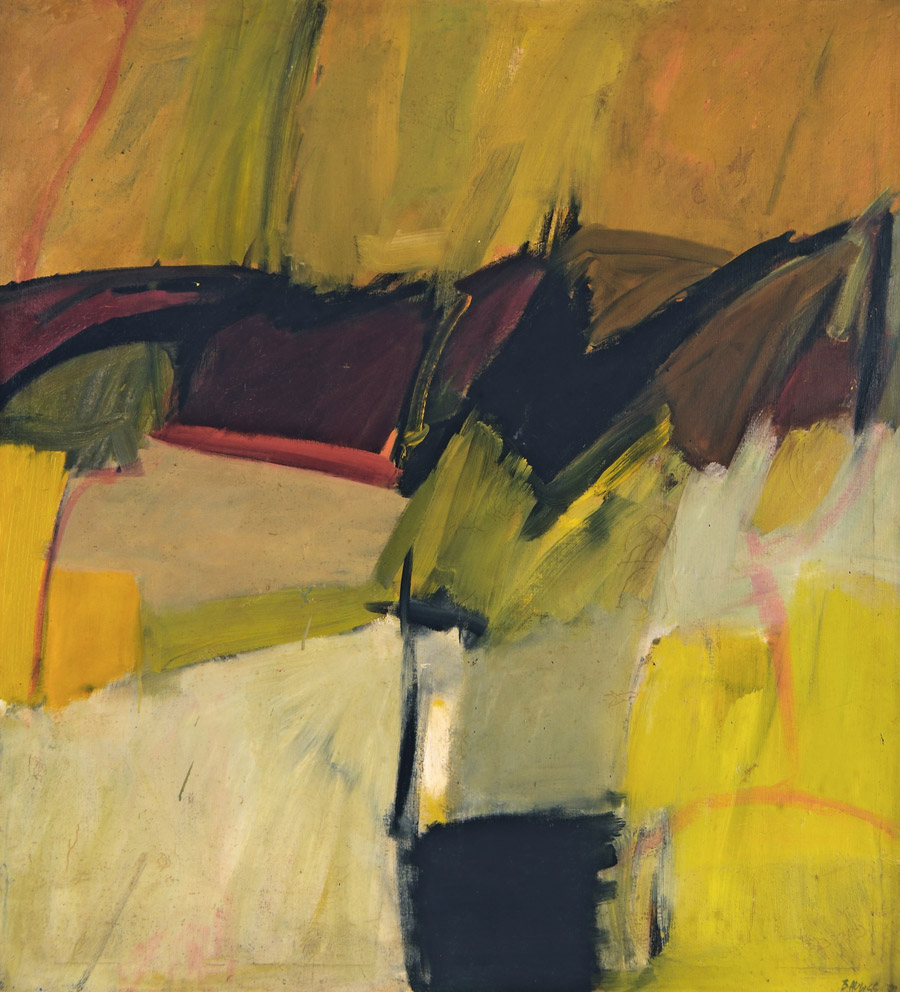 George Bayliss, Landscape from Khartoum, 1959. Oil on canvas, 48 x 44 in. Courtesy of the artist.

Exhibition Overview
Curated by John Anderson
September 2017 marks the 60th anniversary of the opening of The Jefferson Place Gallery: a small, cooperative gallery dedicated principally to showing the work of DC-area contemporary artists of the late 1950s.
Founded by five American University professors and Alice Denney, the gallery quickly evolved from being an extension of the AU faculty's pedagogy to becoming an early supporter of the Washington Color School. It would go on to host exhibitions featuring prominent national and international contemporary art figures including Jack Tworkov, Robert Goodnough, Toko Shinoda, Robert Rauschenberg, and Jasper Johns.
The exhibition features paintings and sculptures by the 11 founding gallery members: George Bayliss, Lothar Brabanski, William Calfee, Robert Gates, Colin Greenly, Leonard Maurer, Helene McKinsey Herzbrun, Kenneth Noland, Mary Orwen, Shelby Shackelford, and Joe Summerford--as well as other artists featured on The Jefferson Place Gallery's walls Robert d'Arista, Elmer Bischoff, Gene Davis, Tom Downing, Max Elias, Robert Goodnough, Patrick Heron, Jacob Kainen, Fred Maroon, Howard Mehring, Claire Falkenstein, David Park, Hilda Shapiro Thorpe, Frederic Thursz, and Jack Tworkov.
In conjunction with this exhibition, the AU Museum has partnered with the non-profit organization Day Eight in their creation of Jefferson Place Gallery, a website compiling archival material about the hundreds of artists who were once a part of The Jefferson Place Gallery.
Related Events
Sept. 8

Sept. 9

Oct. 12