Media Inquiries:
AU Communications
aumedia@american.edu
202-885-5950
American University Museum
4400 Massachusetts Ave NW
Washington
,
DC
20016-8031
United States
Border Wall | Allan Gerson Curated by Jennifer Sakai - Online only - Fall 2020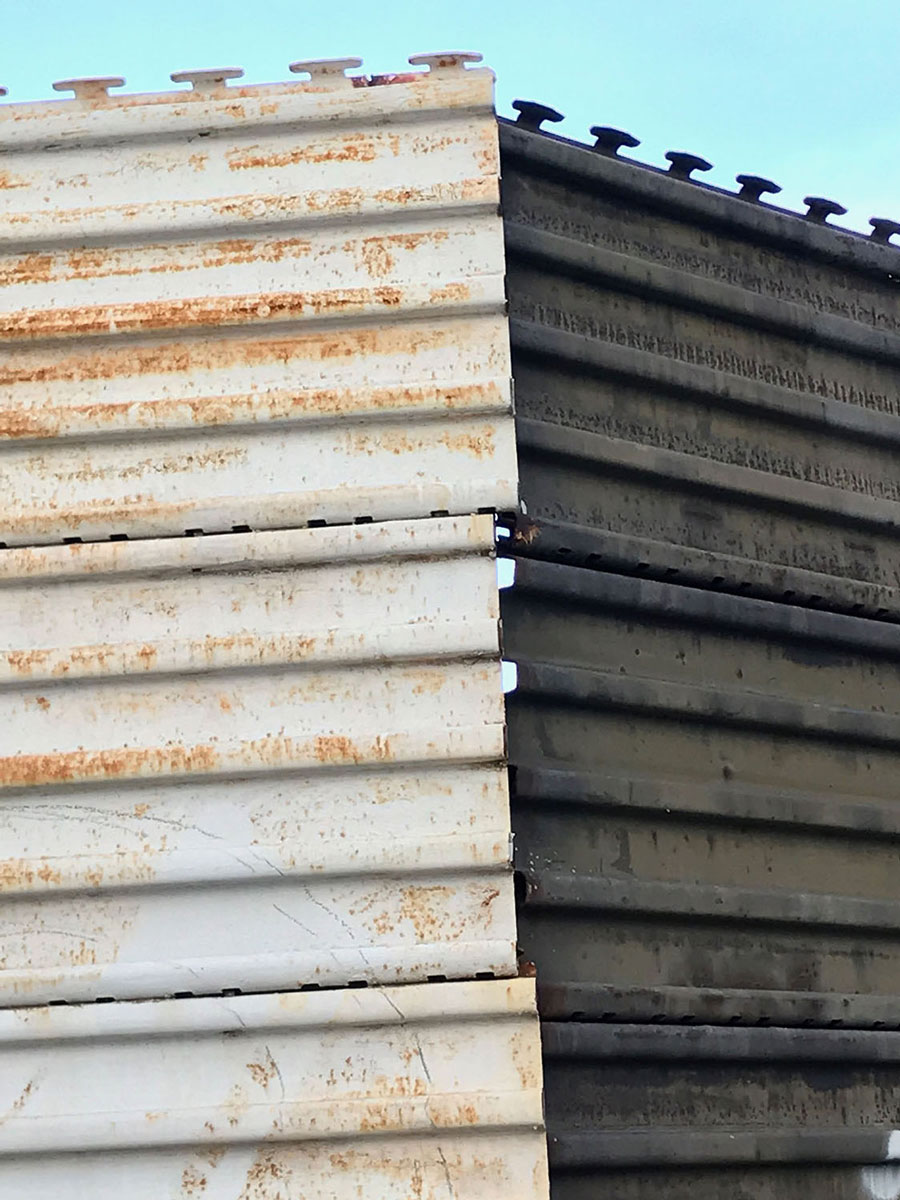 Border Wall is a series of large-scale photographic works by Allan Gerson (1945-2019) documenting post-graffiti street art from the Mexican side of the USA-Mexico border wall. Gerson, himself an immigrant and self-labeled dreamer, came to America in 1950 as part of a group of Holocaust survivors and their families. This experience was a transformative one for him, not only as an artist, but in forming a distinguished career as a human rights attorney. A passionate photographer, he found beauty in form, shape, and color. Where others may have passed by these graphic street tableaux, Gerson stopped, investigated, and saw their true nature and narratives held within.
Border Wall examines the question of citizenship from the point of view of the other—the individual yearning for access to a space they're told they cannot occupy and are consistently denied. There is no shortage of deterrents, yet the desire and will for change are still there. The symbols, tones, and imagery contained in Border Wall present the talismans for what could be, what life might hold, and most importantly, hope.

Image: Allan Gerson | Border Wall | No.1 12.28.18.
Allan Gerson | Border Wall | No.2 12.28.18.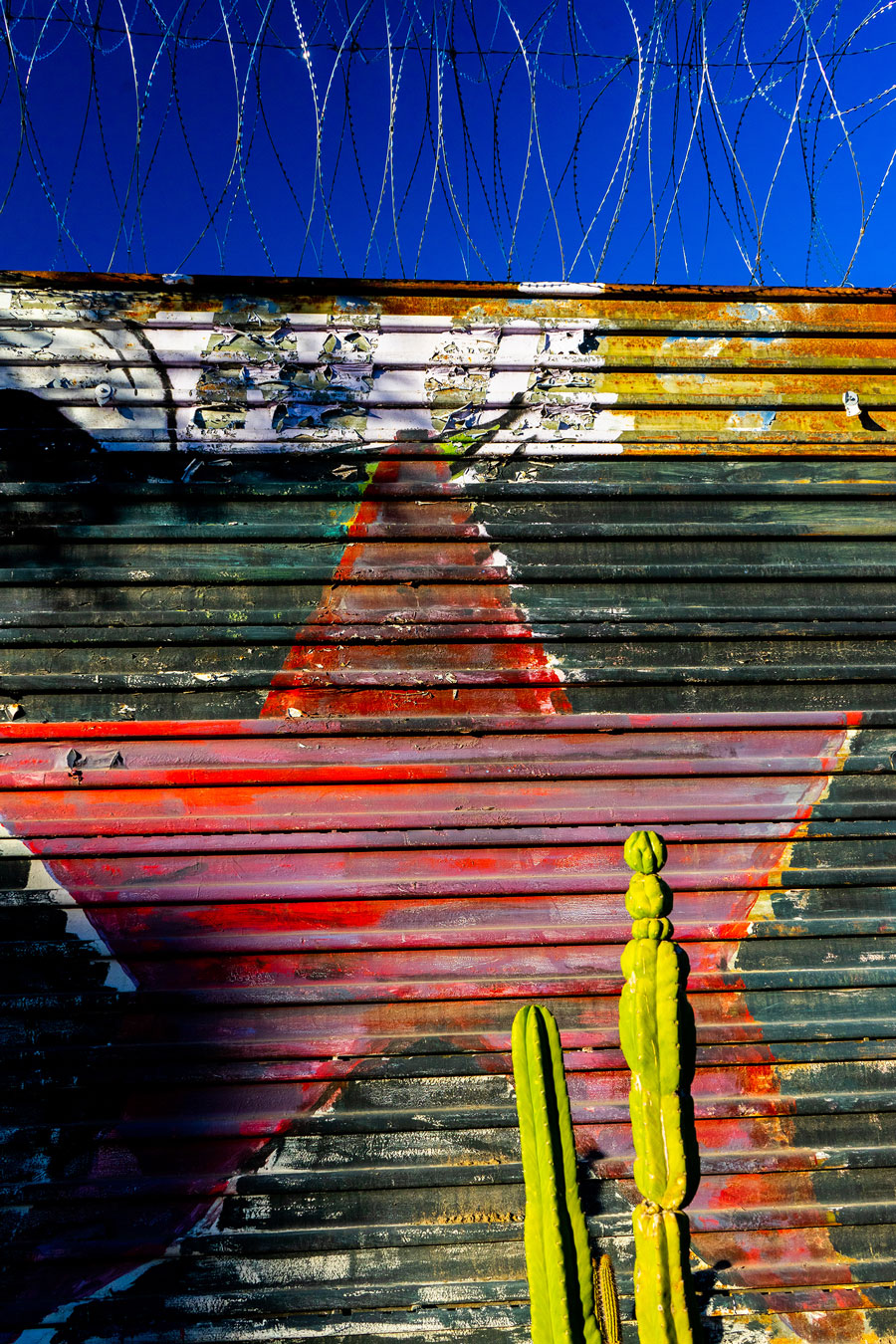 Allan Gerson | Border Wall | No.4 12.28.18.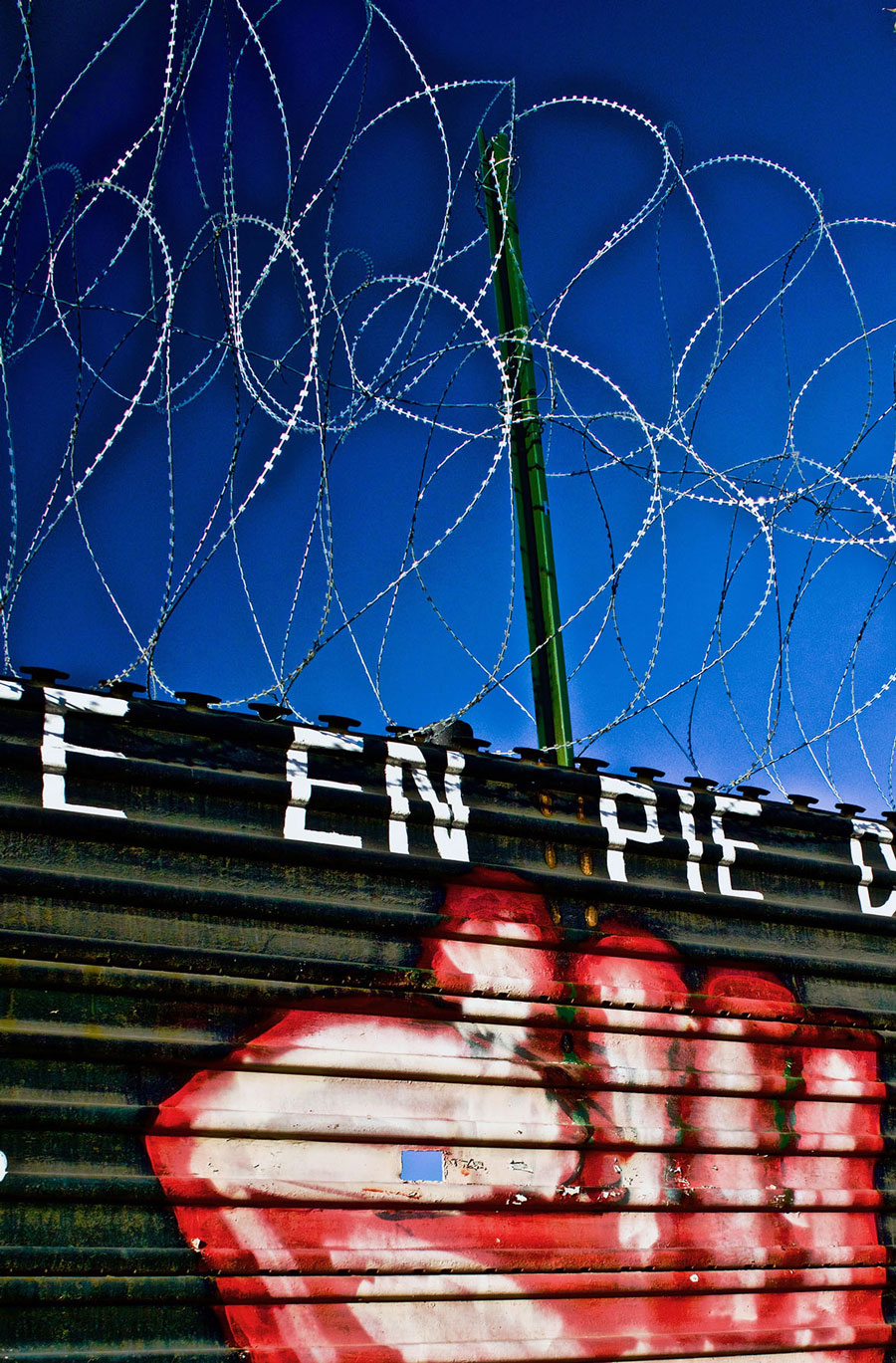 Allan Gerson | Border Wall | No.3 12.28.18.
Allan Gerson | Border Wall | No.5 12.28.18.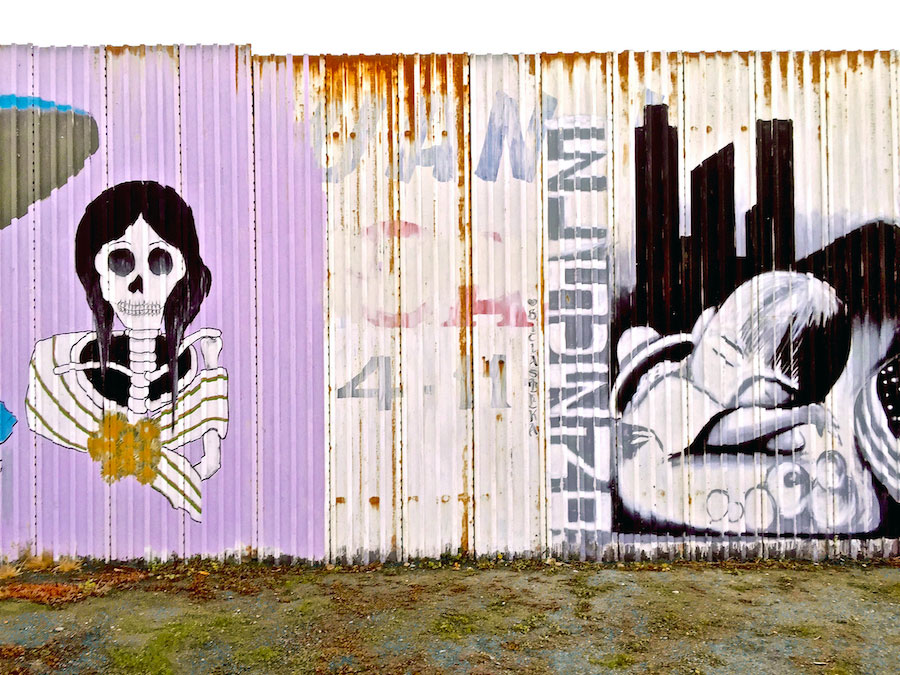 Allan Gerson | Border Wall | No.6 3.19.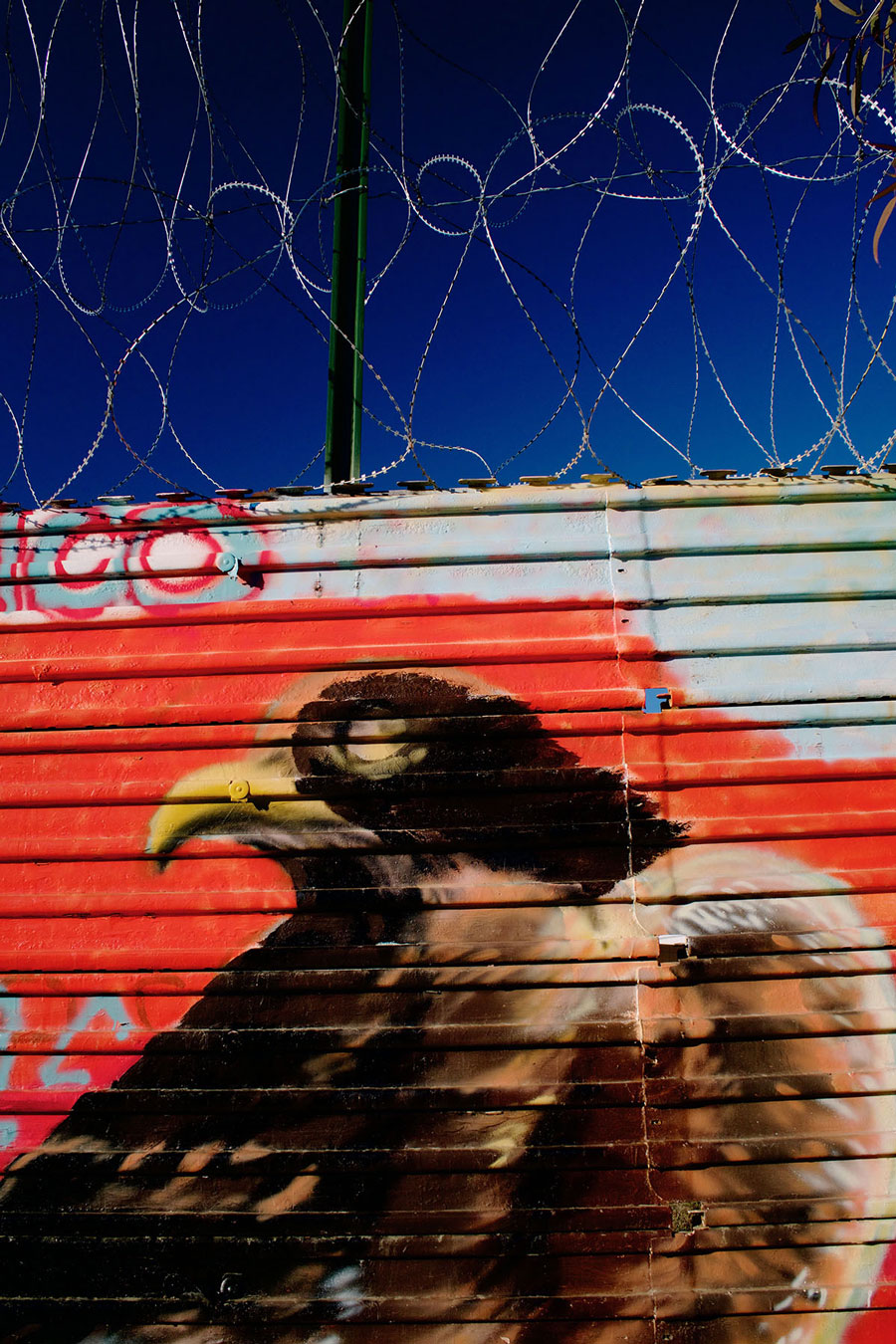 Allan Gerson | Border Wall | No.7 12.28.18.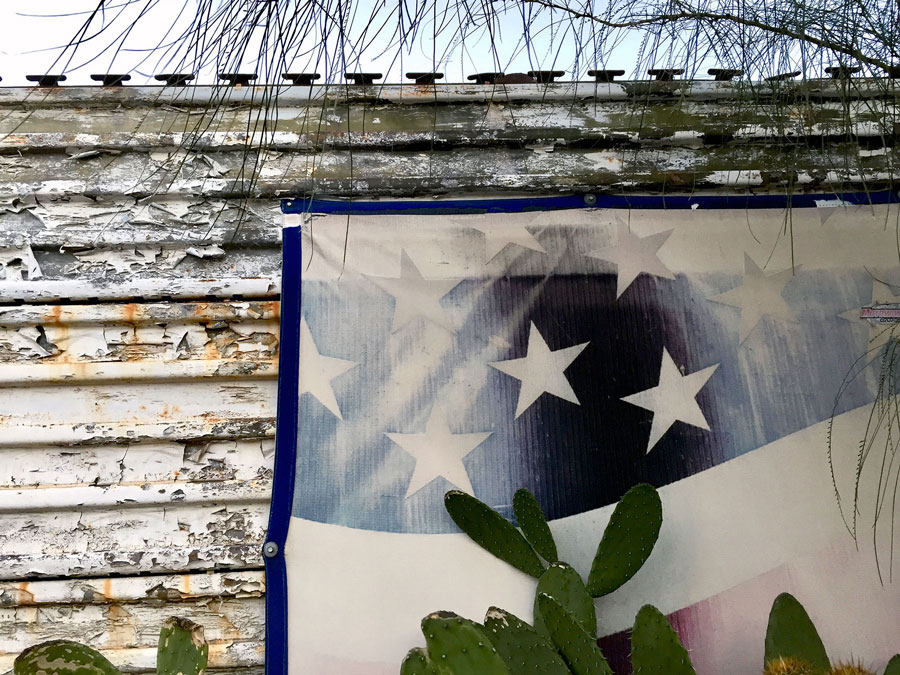 Allan Gerson | Border Wall | No.8 3.19.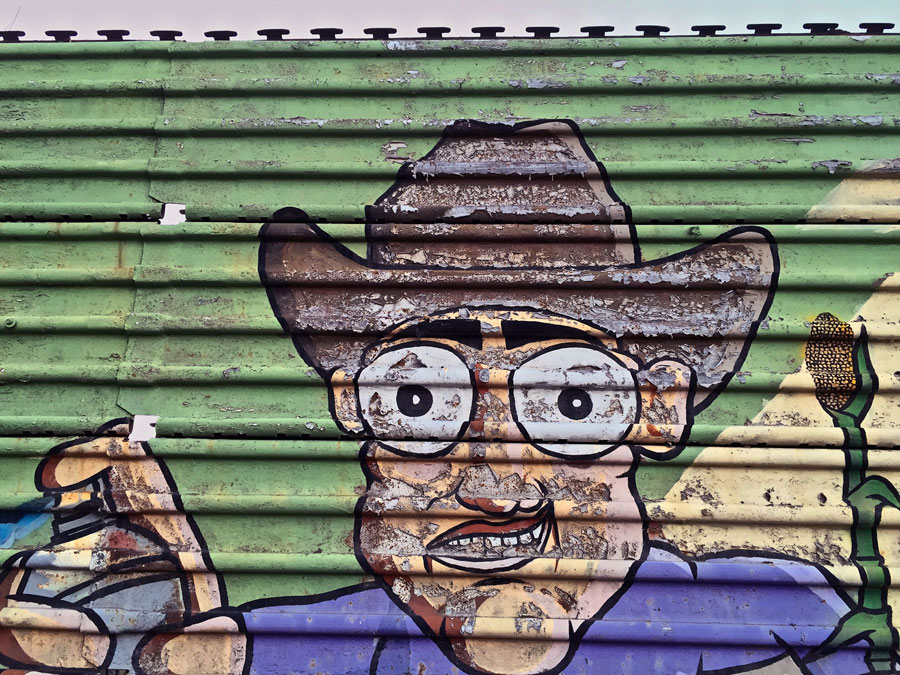 Allan Gerson | Border Wall | No.9 12.28.18.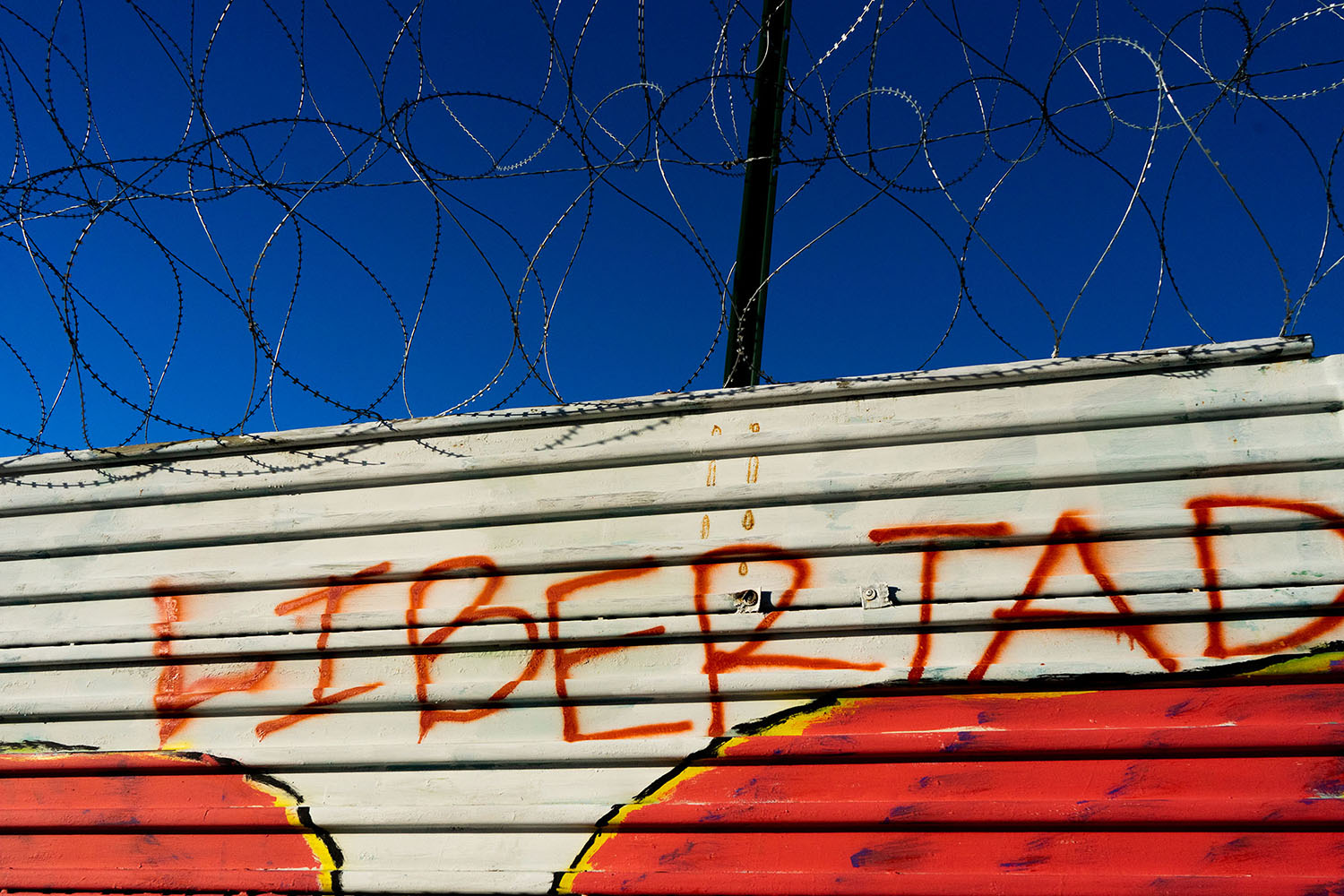 Allan Gerson | Border Wall | No.10 12.28.18.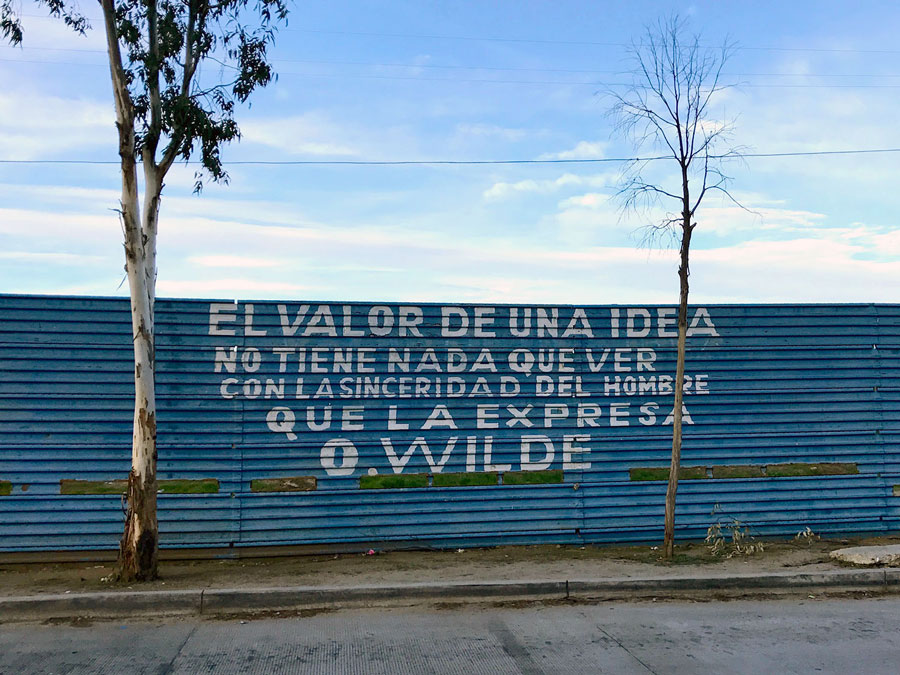 Allan Gerson | Border Wall | No.11 3.19. All images courtesy of the estate of Allan Gerson.
Gallery Talk: Border Wall
On September 24, 2020, curator Jennifer Sakai and David Henry Gerson presented on Border Wall.
Hard copies of the exhibition catalog are available for pre-order for $15 (plus taxes and shipping). Please email museum@american.edu to reserve your copy.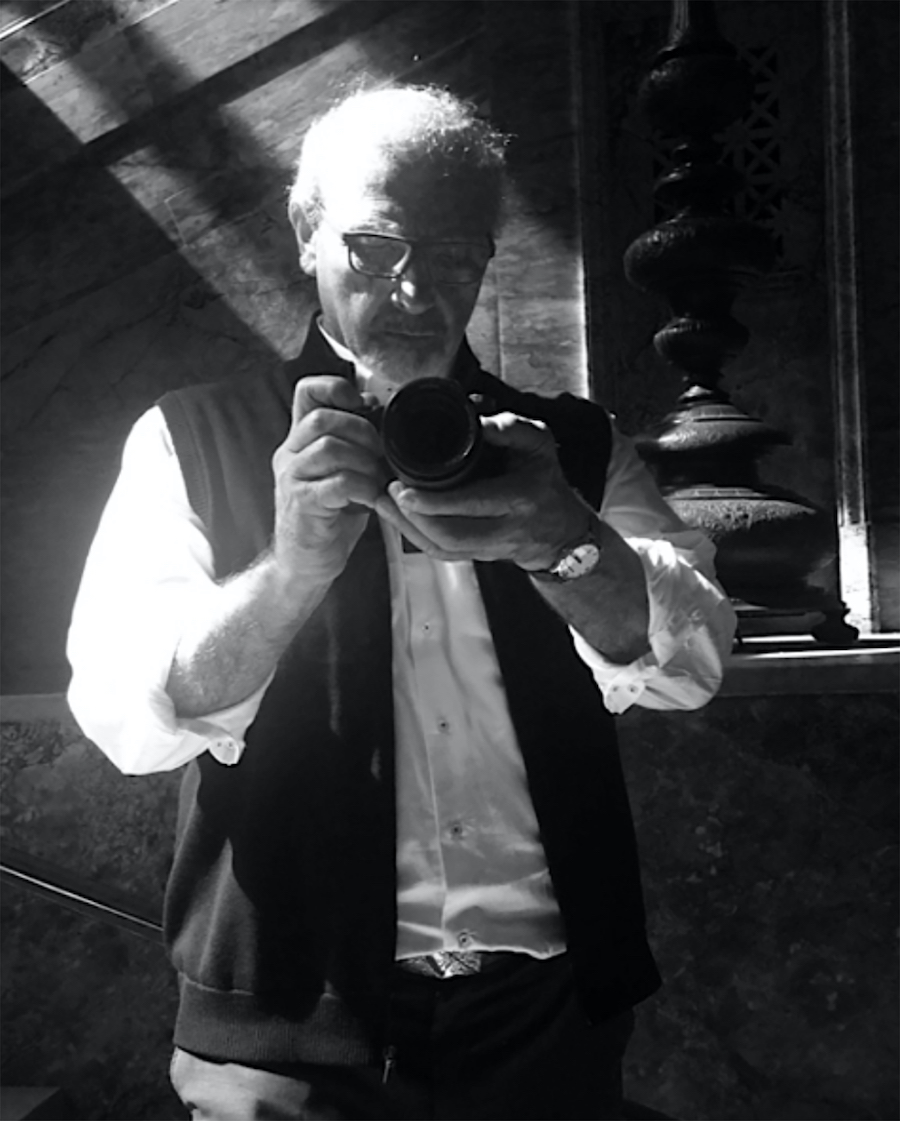 Gerson explored the hidden structure and character of our natural and man-made environment. He compared his artistic method to meditation: becoming one with the subject he captured so that a doorway, for example, was no longer merely an object one takes for granted, but the entry point to a higher consciousness. The results were striking, imbuing the breath of life into the inanimate.
For Gerson, who understood much of his family's history through photos recovered during his parents' escape from Nazi-occupied Poland, photography was also the connecting point to a life story. He was born in Samarkand, Uzbekistan at the end of World War II.
Apart from photography, Gerson had a prominent international law practice which evolved from his work as a senior counsel at the US State Department and Department of Justice. He is widely recognized as the first American attorney to successfully sue a foreign government for complicity in acts of terrorism. His experience on behalf of the Pan Am 103/ Lockerbie families is recounted in The Price of Terror: How the Families of Pan Am 103 Brought Libya to Justice. The distinguished author and photographer Jay Dusard has remarked that Gerson "consistently cuts to the most fundamental elements of complex legal issues and he approaches his photography with the same precision."
About the Curator Jennifer Sakai
Jennifer Sakai is a fine art photographer, professor and curator who resides in Washington, DC. She received her MFA from Virginia Commonwealth University in Fine Art Photography. In addition to Border Wall, she has also curated The Gifts of Tony Podesta at the American University Museum at the Katzen Arts Center in Winter 2019. Ms. Sakai has served on committees for Transformer Gallery, IMF/World Bank Photographic Society, and juried for ExposedDC and VCU School of Art thesis program. She was selected as an artist for Charcoal Publishing Review for 2021.