Latitude: The Washington Women's Arts Center 1975-1987 June 16 to August 12, 2018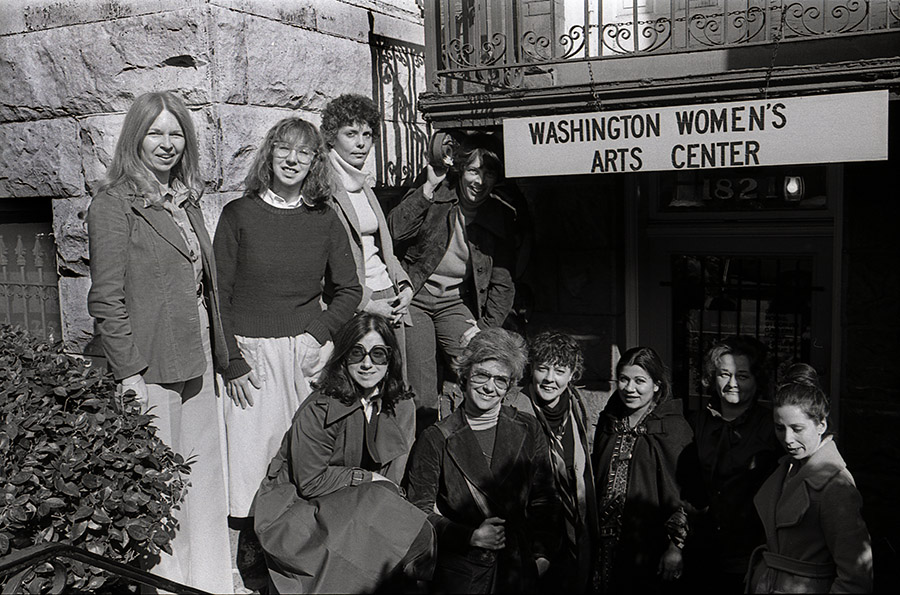 View the exhibition catalog online
The Washington Women's Arts Center (WWAC), located at 1821 Q Street NW, then at the Lansburgh Cultural Center, was created in 1975 as a non-profit organization to provide professional support and opportunities for women in the arts. Throughout its history, the WWAC also sponsored speakers, produced literary and visual arts journals, and collaborated with other organizations to raise the profile of women artists in the Washington area and around the country.
This exhibition features the art of former WWAC members and exhibitors. Curated by Françoise Yohalem, it will showcase 90+ works produced between the years 1975-1987, some of which are iconic of that time. The show brings back the energy, passion, and talent of members when the WWAC was, for many, "the only show in town." Recent works by WWAC artists will be featured in a slideshow, available online here. Select interviews with members will appear in an accompanying documentary, Voices from the Washington Women's Arts Center, which is also available online. This exhibition is sponsored by the Alper Initiative for Washington Art.
BJ Adams
Carolyn Alper
Altina
Dale Appleman
Marilyn Banner
Ann Barbieri
Judith Benderson
Lucy Blankstein
Terry Braunstein
Patricia Buck
Dianne Bugash
Katharine Butler
Judy Byron
Bonnie B. Collier
Linda Conti
Marcia Coppel
Joan Danziger
Margaret Dowell
Joan Fallows
Aline Feldman
Maria-Theresa Fernandes
Barbara Frank
Mimi Frank
Nancy Frankel
Jeanne Garant
Janis Goodman
Judith Goodman
Mansoora Hassan
Nita Moss Hines
Bonnie Lee Holland
Marilyn Horrom
Laura Weaver Huff
Tazuko Ichikawa
Arlette Jassel
Jan Kern
Barbara Kerne
Ai-Wen Wu Kratz
Andrea Kraus
Ann Langdon
Elaine Langerman
Beckie Mirsch Laughlin
Harriet Lesser
June Linowitz
Lynn Liotta
Taina Litwak
Carol Lukitsch
Anne Marchand
Sarna Marcus
Sharon Moody
Nina Muys
Dominie Nash
Margot Neuhaus
Margaret Paris
Terry Parmelee
Susan Due Pearcy
Annette Polan
Carolyn Pomponio
Gail Rebhan
Marie Ringwald
Charlotte Robinson
Sherry Zvares Sanabria
Renee Sandell
Eva Santorini
Ellouise Schoettler
Alice D. Sims
Ellen Sinel
Lila Snow
Judy Southerland
Ronnie Spiewak
Mary Staley
Sarah Stout
Rachel Sultanik
Carol Summar
Terry Svat
Lyndia Terre
Susan Powell Tolbert
Shirley True
Suzanne Twyford
Andrea Uravitch
M.L. Van Nice
Frank Van Riper
Claudia Vess
Sandra Wasko-Flood
Gail Watkins
Mary Weiss-Waldhorn
Joyce Wellman
Janet Wheeler
Rosemary Wright
Ann Zahn
Ann Zelle
Zinnia
Joyce Zipperer
About the Curator Françoise Yohalem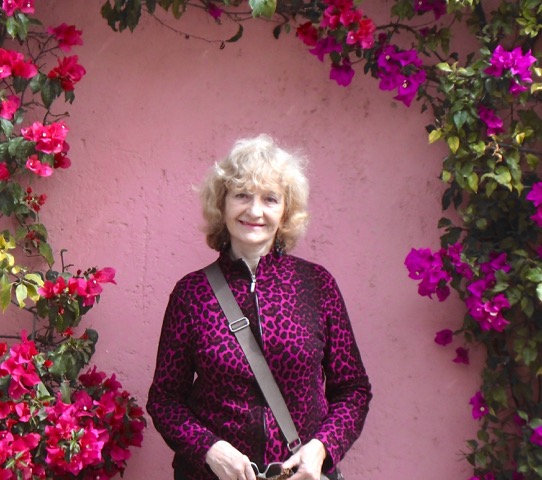 Françoise Yohalem has an undergraduate degree in painting and art history from The American University and an MA in studio art from SUNY in Albany. After a brief career as an artist, she managed the Franz Bader Gallery in the late 70's. She was invited to jury a sculpture exhibition at the Washington Women's Arts center in 1985. After leaving the gallery scene, she became a curator and started a busy career as an independent art consultant, eventually specializing in art in public places. She also managed two alternative gallery spaces in downtown Washington and organized regular exhibitions there. As a public art consultant, she has worked for government agencies as well as the private sector and has been responsible for dozens of large site-specific commissions around this area and nationally. Since her retirement, she has been splitting her time between San Miguel de Allende, Mexico, and Chevy Chase, Md. Françoise is delighted to have the opportunity to "reconnect" with the local art scene which has been a very important part of her professional and social life for more than 40 years!