Achievements
Meet 10 Star Grad Student #Changemakers
They are publishing books, using technology to support international human rights, investigating the role of the cerebellum in autism, advocating for populations who need it most, researching the next generation of antibiotics — and so much more. Meet ten graduate students from American University who are already making their mark on the world.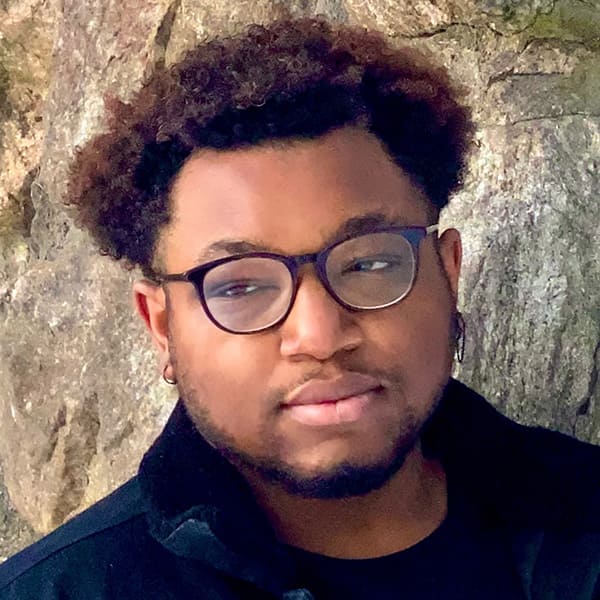 Delande Justinvil PhD, Anthropology
Anthropology PhD candidate Delande Justinvil is on a mission to protect Black burial grounds.
As a biocultural anthropologist, Delande researches the grounds and their history, analyzes remains from at-risk burials, and he advocates for their protection at both local and federal levels. During his time at AU, he helped curate the museum's 2019 exhibition Plans to Prosper You, collaborated with the Society of Black Archaeologists, and conducted dissertation research on recently discovered Black burials in Georgetown. 
What Delande finds most special about AU is the graduate student community. "Even with respect to my doctoral research, it was my friend Shannon Clark who in my first semester here really listened to what I wanted to do and connected me to the dedicated members of DC's Historic Preservation Office. My colleagues and I show up for each other in ways that reflect how centering care and compassion as an ethical practice can be equally, if not more, rigorous than our respective — and brilliant — scholarly pursuits."
Delande also praises Dr. Malini Ranganathan and the Antiracist Research and Policy Center (ARPC). "They have produced regular thought-provoking programming that deeply engages antiracist, feminist, and decolonial conversations both within and beyond the walls of the academy in ways that help me rethink and revise the critical approaches in my own work. In my eyes, the ARPC has really become somewhat of an intellectual anchor and integral component of the AU community."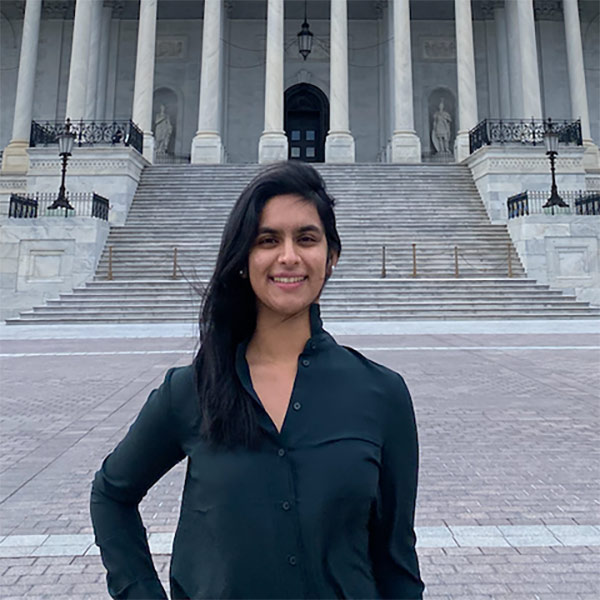 Rempee Kalia
MS, Computer Science
While Rempee Kalia is working towards her Masters of Science in Computer Science (with a Concentration in Data Science) at American University, she's already using her knowledge and expertise to support international human rights.
At her internship at HURIDOCS, a Swiss-based NGO that helps human rights groups to gather, organize, and use information to create positive change in the world, Kalia is working with colleagues around the world, from Spain to Uruguay. Her responsibilities include researching ways to better incorporate technical documentation instruction, assisting with website development, and improving technical documentation for the flagship tool Uwazi, which organizes human rights information.
 
"AU's Career Center has supported me with a largely diverse pool of career resources, and they looked over my resume and cover letter. It helped me land an internship in the human rights and government field, which is where I want to work after graduation. The importance of these internships is to take a sneak peak of what I want to do after graduation. I am beyond grateful to receive this type of opportunity, and I couldn't have done it without the support of my professors and advisors. Their mentorship has brought me this far!"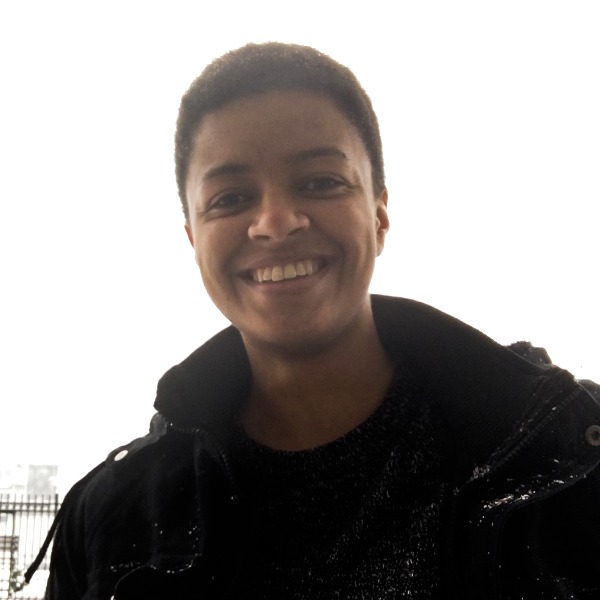 Julie Williams-Reyes
MA, Philosophy
Julie Williams-Reyes (they/them) has spent their time at American University studying, writing, grassroot organizing, and advocating for populations who need help most.
Last fall, while working towards an MA in Philosophy and Social Policy, Julie interned for DC's Public Defender Service Mental Health Division. They are also a member of the abolitionist organization Critical Resistance, where they lead political education workshops, campaigns, and mutual aid projects, including Write Them All, letters to every person currently incarcerated in Oregon. Julie's latest writing project is titled: "Abolition Feminism: Practical Sketches for Disrupting the Spacetime of Domination."
After earning their MA, Julie is planning on pursuing a PhD in Philosophy. "Meanwhile, and for the many lifetimes to pass, I will work toward the liberation of all peoples, spending my time grassroots organizing. Study, love, struggle," Julie says.
"The Philosophy Department has been indispensable to my growth at AU. The professors and staff care a great deal about their students and the world they come from and the world as it is constantly being made and remade. I am grateful to Ellen Feder, Andrea Tschemplik, Amy Oliver, Jin Y. Park, Anika Simpson, Ian Rhoad, Asia Ferrin, Perry Zurn, and Rebecca Carr. And of course, my love for philosophy, the dimensions it challenges and dreams, would not have been possible without Martina Ferrari."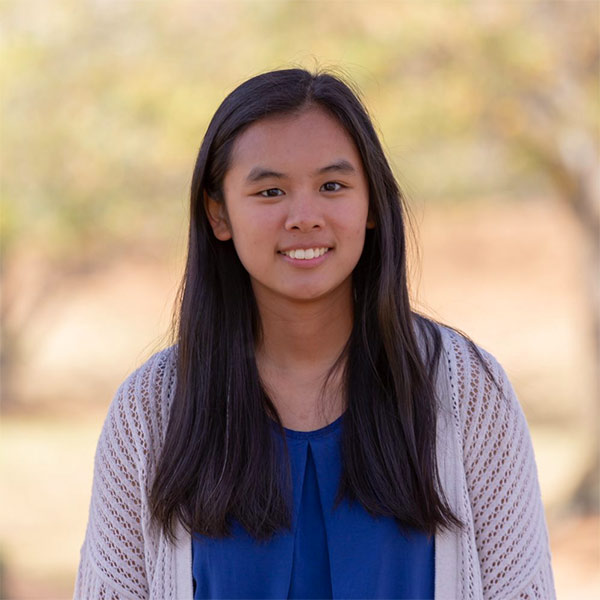 Mia Owens
MA, Public History
MA in Public History candidate Mia Owens is the inaugural fellow for a two-year Public History Graduate Fellowship in the History of Slavery and Its Legacies in Washington, DC.
Mia says she is gaining valuable experience in conducting research and creating content to engage and inform the public.
"I am grateful for the mentorship and support of the historians and my fellow History Fellows at WHHA. Their guidance has been invaluable in helping me learn and grow as a public historian. At AU, I am happy to be a part of a wonderful and supportive Public History Program. I am thankful for our director, Dr. Malgorzata Rymsza-Pawlowska, for her dedication to helping me and other students secure public history opportunities throughout Washington, DC. I am also grateful for the wisdom and guidance of AU's history department. Through my time at AU, I have had the opportunity to develop a variety of skills that will help me in the field of public history."
During the first year of the fellowship, Mia is working at the White House Historical Association (WHHA) to conduct research for its Slavery in the President's Neighborhood initiative. During the second year, she will be working with AU's Antiracist Research and Policy Center (ARPC) on The Influence of Slavery at American University.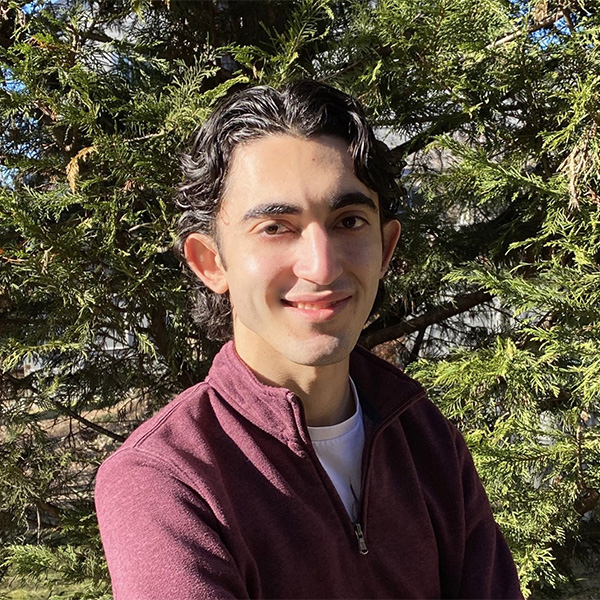 David Greenburg
MA, Audio Technology; BA, Audio Production
Enrolled in AU's combined BA/MA program, David Greenburg will receive his BA in Audio Production (music track) with an Applied Physics minor this spring. At the same time, he is working towards an MA in Audio Technology.
As if that's not enough, David has a dream internship at the Brookings Institution, where he is working hard at editing, mixing, and producing engaging podcasts, webinars, and other audio content on current issues and public policy—skills he will use to bolster his future career goals.
"Along with strengthening my audio production skills across new media formats, software, and content, I'm diversifying my portfolio by learning about and engaging in current news and public policy. Mike Harvey, the director of AU's Audio Technology program, along with AU faculty, and American University's location in Washington, DC, have all been invaluable in helping me secure multiple internships."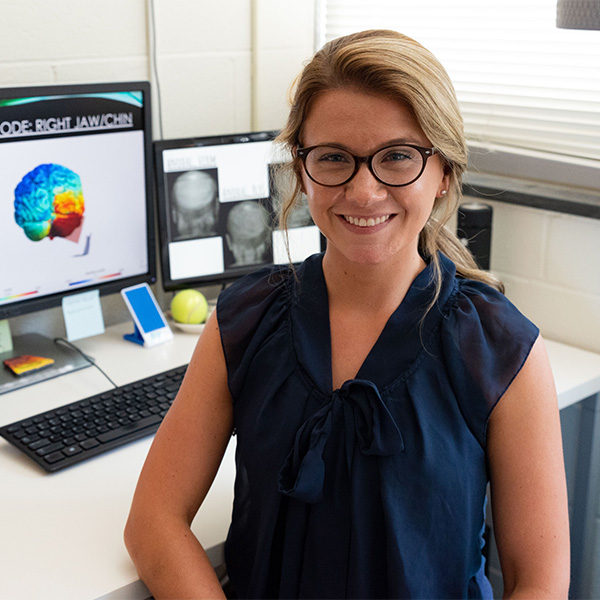 Laura Rice
PhD, Behavior, Cognition, and Neuroscience
Since arriving at American University in 2017, Laura Rice (PhD candidate, Behavior, Cognition, and Neuroscience) has been hard at work in the classroom and the laboratory, investigating the role of the cerebellum in autism.
Laura is using a combination of neuroimaging and neuromodulation methods in her research, which suggest that the cerebellum supports features of autism through its role in modulating neural circuits and behaviors. She uses a transcranial direct current stimulation (tDCS), a noninvasive form of neuromodulation, to electrically alter the cerebellum and tune neural circuits and behaviors in adults with and without autism. Her preliminary findings suggest that cerebellar tDCS alters neural circuits that underlie social behaviors in autism.
At American University, I have developed immensely as a scientist through plentiful opportunities to present my research findings, pursue collaborations, earn funding, and attend symposia, conferences, and workshops with the field's leading experts. My mentor, Dr. Catherine Stoodley, has been instrumental to my growth and development as a scientist. She strikes the perfect balance between providing guidance and fostering independence, and she has not only helped me to grow as a scientist, but as a student, teacher, mentor, and human. Her leadership and mentorship have helped me to build resilience and confidence as a woman in STEM."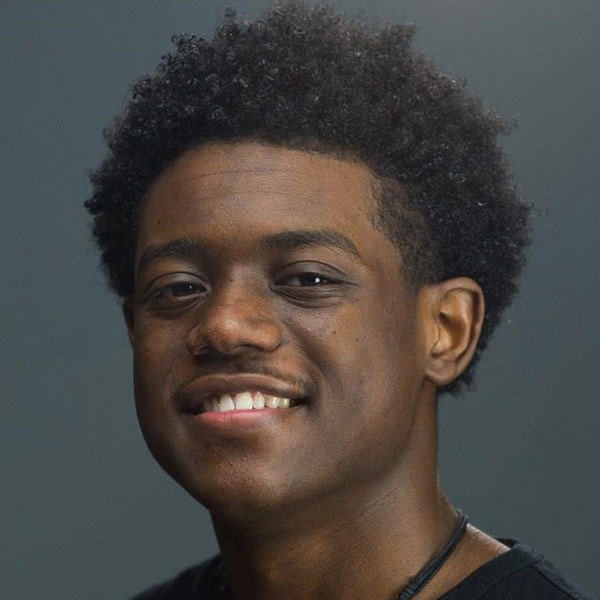 Ralvell Rogers
MFA, Creative Writing
MFA Creative Writing candidate Ralvell Rogers is making his mark on the literary world. He is the author of The Kansas City Boys Choir: Providing Hope for Tomorrow, which has been endorsed by luminaries Kevin Powell, G.S. Griffin, and Congressman Emanual Cleaver II.
Ralvell has also established his own publishing company, Ambitious Stories, LLC, out of Kansas City, MO. He founded it earlier this year to focus on "often unheard, yet riveting and inspiring stories from the heart."
"My time at AU has been brilliant in the fact that I've already learned much about what it means to be a Writer with a capital "W" and more importantly, a literary scholar. Though there is an obvious focus on our course work, it's been made clear to me that our work isn't exactly all that matters in the classroom. We are continuously connecting our work in class to the lives that we live on a daily basis and the world that we all live in, and I think that is very important for writers and entrepreneurs in the publishing sector because we are essentially the historians of our respective generations."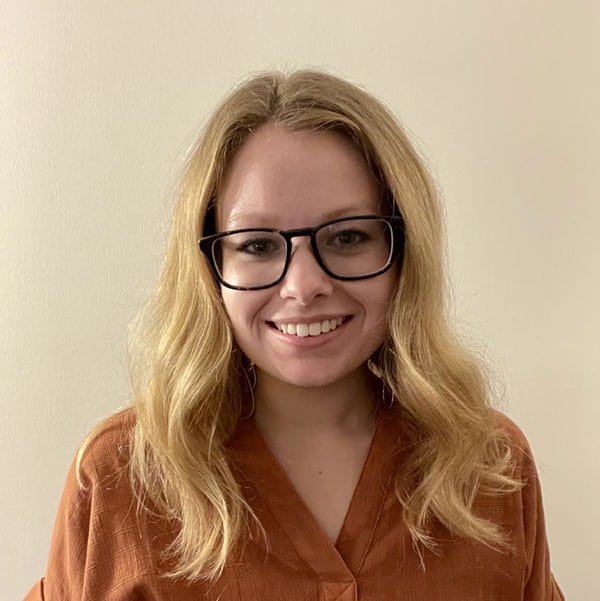 Emma Vetter
MA, Sociology Research and Practice
Emma Vetter has made the most of her time at American University. While earning her MA in Sociology Research and Practice, she's worked as research assistant for three professors, learning new skills along the way.
It's all prepared her for the next big step in her academic career: Emma is in the process of applying to three PhD programs, and she's already been accepted to one.
As a research assistant, Emma's work has ranged greatly. Working with Professor Nicole Angotti, she executed independent, in-person observations and interviews to pilot research methods. She also composed field notes and created observation protocol instructions. Working in Professor Ernesto Castañeda's Immigration Lab, Emma researched social determinants of health and worked as the third author on a peer-reviewed journal article about health disparities (Journal of Migration and Health). For Professor Gay Young, Emma is examining the role of collective emotions in the 2020 presidential election.
"My combined research experiences with the Department of Sociology have allowed me to better understand how research moves from ideas to theory, research questions, and hypotheses. These opportunities have shown me how sociological methods can capture the lived experiences of overlooked communities. I am very grateful for my time at AU and with the sociology department for helping me grow academically."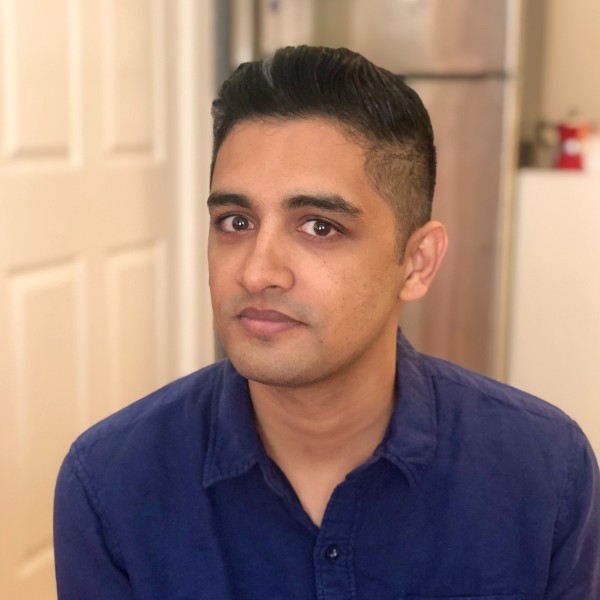 Vasudeva Ramaswamy
PhD, Economics
Economics PhD candidate Vasudeva Ramaswamy credits American University with helping him zero in on his area of research interest and for equipping him with the tools to explore and contribute to his field.
During his time at AU, Vasu spent two summers working with the World Bank, studying the impact of agricultural aggregators in East Africa — specifically, how they provided income and security to farmer communities.
Vasu's dissertation considers the effects of the Federal Reserve Bank's actions on household inequality. Who gains and who loses when the Fed increases (or decreases) interest rates? And how do these effects propagate through the economy? Because business income and profits play a key role in household inequality, Vasu looks at how businesses respond to the actions of the Fed.
After he earns his PhD, Vasu says he would love to be able to continue researching the importance of economic heterogeneity in monetary policy transmission. "I am particularly grateful for AU's faculty, who are leading experts in their field and approachable and encouraging as mentors," he adds. "I am equally grateful for the rest of my PhD cohort, who are a brilliant and motivated group. I am learning from them continually."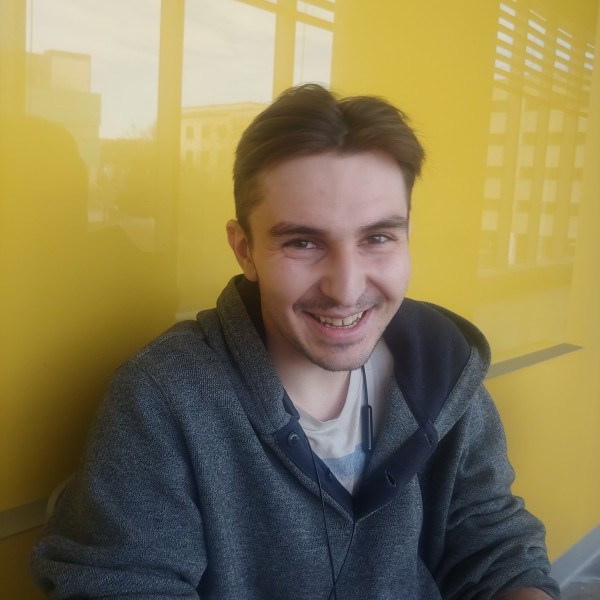 Alex Lutz
MS, Chemistry
Alex Lutz has loved chemistry since eighth grade. Now he is an MS in Chemistry candidate at American University, and he's received an Andrew W. Mellon Foundation grant to pursue exciting research on the next generation of antibiotics.
In Associate Professor of Chemistry Monika Konaklieva's lab, Alex is synthesizing and purifying novel antibiotic compounds to test their effectiveness against antibiotic-resistant bacteria. Some of the compounds have also demonstrated effectiveness in treating Alzheimer's and other viral diseases.
Alex says he first became interested in American University because of its post-baccalaureate program. While in that program, he took a class on organic chemistry, which rekindled his love for chemistry and narrowed it down more to organic synthesis. He is planning on applying to PhD programs to continue his education in chemistry and hopes to focus on organic synthesis. He is also hoping to directly use the skills and techniques that he uses in the lab now in his future research.
"I would like to recognize and thank Dr. Monika Konaklieva for her constant support and guidance during my time as a graduate student," Alex says. "Her constant patience and support during my research have been invaluable to me. Her guidance not only helped my selection of work but has been vital in keeping me on track."