Achievements
Top 10 in 2021: CAS Stories of Awards, Accomplishments, and Giving Back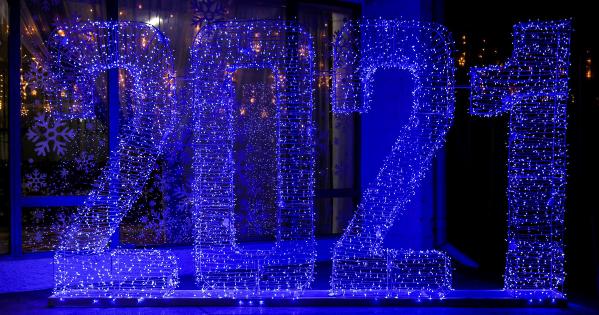 By all accounts, 2021 has been a time of transition and new beginnings. The American University community came together again on campus, stepped up to help people in need, and fought for racial and social justice. Our students and faculty members have won academic awards, volunteered in their communities, received prestigious grants, launched new programs, and used incredible creativity and innovation to stay engaged, connected, and learning.
American University, CAS Faculty Lead NSF-Funded National Research Network to Address the Challenge of Reducing Wasted Food
American University received its largest-ever grant of $15 million from the National Science Foundation to develop food waste solutions for businesses, policymakers, and consumers.
Change Can't Wait: AU Kicks Off Year of Climate Change Events
To coincide with COP26, the UN's historic climate change conference in Glasgow, Scotland, AU hosted its very own Seeing Climate Change Symposium. It brought together leaders from the arts, sciences, and policy worlds to examine how best to understand and respond to human-induced global heating, and it kicked off a year of climate change events at AU.
Executive Director Sara Clarke Kaplan Shares Vision for AU's Antiracism Center
As Sara Clarke Kaplan begins her tenure as the new executive director of American University's Antiracist Research and Policy Center, she sees great opportunities ahead to build a nationally renowned interdisciplinary center, which will serve as an intellectual hub for all individuals, on campus and beyond.
Scientific Research and Discovery Booming at AU's New Hall of Science
It's been a year since AU's 125,000-square-foot Hall of Science officially opened its doors during the COVID-19 pandemic. Since then, it's been transformed into a hub of cutting-edge science teaching and research for both undergrad and graduate students.  
University Installs Inaugural Trone Family Eminent Scholar Chair
Marking a significant moment in AU's history, Professor Terry Davidson was installed as the Trone Family Eminent Scholar Chair in Neuroscience and Behavior, which was made possible by a $5 million gift from AU Board of Trustees member Congressman David Trone and his wife, June, through the David and June Trone Family Foundation.
New and Revised Programs and Degrees to Prepare for Changing Workforce
This fall, the College of Arts and Sciences introduced a wide variety of new and redesigned programs that will prepare our students to succeed and make a difference in our ever-changing world.
Robyn Rafferty Mathias Student Conference Winners Announced
Students across the arts, social sciences, humanities, and sciences win awards for their scholarship at this annual College of Arts and Sciences conference.  
Meet Star Grad Student #Changemakers
They are publishing books, using technology to support human rights, investigating the role of the cerebellum in autism, advocating for populations who need it most, researching the next generation of antibiotics — and more. Meet our grad students who are already making their mark on the world.
AU Students Win Three Prizes at NASA STEM Competition
If you had an opportunity to conduct NASA-sponsored STEM research that would contribute to solving real-world problems, what would you do? Three AU students had this exact opportunity at the recent NASA DC Space Grant Consortium Student Research Competition – and in doing so, they took home some of the top awards.
AU Humanities Truck Receives $100,000 Grant to Feed DC's Hungry
When the pandemic struck and people began struggling to put food on their tables, AU's Humanities Truck Project came up with an innovative way to help: the distinctive red-and-blue truck began delivering food, helping to feed hundreds of hundreds of people each week.