All accepted students to the graduate program will be considered for scholarship awards. We strongly encourage all students to submit a FAFSA with their application as this significantly increases the amount of funding that can be awarded to an accepted student.
Elizabeth L. Van Swinderen Prize 
Alma W. Thomas Award 
Elizabeth J. Maiden Scholarship 
Catharina Baart Biddle Art Award 
JoAnn Crisp-Ellert Graduate
Purchase Prize Fund 
Carol Bird Ravenal Art Award 
Julia Pollock Cohen Endowed Scholarship in Fine Arts 
Serge Sacknoff Memorial Sculpture Fund Scholarship 
Ted and Elizabeth Leon Art Scholarship 
Helene M. Herzbrun Art Scholarship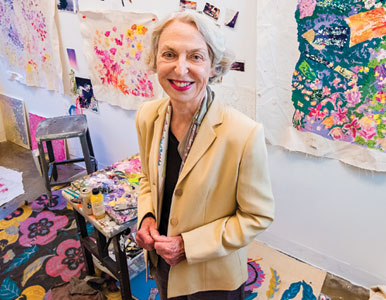 Ruth Meixner-Bird, CAS/MA '62.