Business
The Business of Giving Back The Music and Entertainment Industry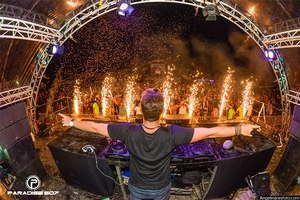 AU student Gian Varela is not in the entertainment industry just for himself. His career is about giving back to others. "The core of this industry is about making others happy," Varela says. "That's what gives me the most happiness, too."
Varela, a recent graduate of Kogod's Business and Entertainment program, also believes that in the entertainment industry, one's character must be just as strong as their business skills. He strives to conduct himself in ways that show respect for his work, and the industry as a whole. "There are moments that are not just mind-testing, but morally testing. You can't go out and party all the time. You must be a model citizen in the industry," Varela says.
Varela, a native of Panama City, Panama, began his career long before he came to AU. An experienced electronic musician, at age 16 he signed a contract with Feel the Club (FTC) International, the biggest musical event and production company in Latin America. He toured with artists including Tiesto, Avicii, and David Guetta, gaining high-profile performance experience and first-hand knowledge of the entertainment business.
He was hooked. Varela knew he wanted to invest himself in the music and entertainment industry—both as an artist, and as a potential future business owner. "I wanted to continue building my career while learning the ins and outs of the entertainment industry," he says.
This thirst for knowledge and growth drew Varela to Kogod's Business and Entertainment program. Created by AU Executive-in-Residence John Simson, the undergraduate degree blends business and entertainment classes for a comprehensive study of the industry. "The program is an exciting way for students to learn what happens behind the scenes of the entertainment business," Simson says. "Most people don't know what it takes to produce musical events, award shows, or movies. With this degree, students learn the economics of entertainment."
Students choose a specialization track from music performance, film, audio technology, or entertainment agency. This individualization allows them to tailor their degree to their specific career aspirations. "I absolutely owe my college experience to John Simson," Varela says. "He mentored me through selecting my classes, and helped me craft my major into what would help me most. This gave me a really powerful college experience."
While at AU, Varela's career in the entertainment sector continued to evolve. He maintained an active performance schedule with FTC International, but also invested in another venture: developing his own events production company.
After completing his first tour with FTC, Varela founded Paradise music festival, an annual gathering featuring different musical acts he befriended from the industry. Within three years, attendance skyrocketed to over 3,000 people with multiple international artists, establishing Paradise as a landmark event in Panama.
As the festival expanded, so did Varela's vision. He established ZTA Entertainment Group, whose larger structure allowed him to explore other business possibilities. ZTA now hosts a smaller events company and a second music festival called Caravels, in addition to Paradise. ZTA Entertainment Group is currently one of the largest entertainment companies in Panama.
"I wanted to expand the company and extend its reach to different parts of the country," Varela says. "My DJ career has really helped with this, since a lot of my negotiation has been with personal contacts."
Varela admits that balancing his academic career with a burgeoning professional life was not easy. "It's definitely been a little crazy managing a business in Panama and a performance career while I've been in school. I am constantly on the go, and have to fly back and forth from different shows and events a lot," Varela says. "It's all come down to time management."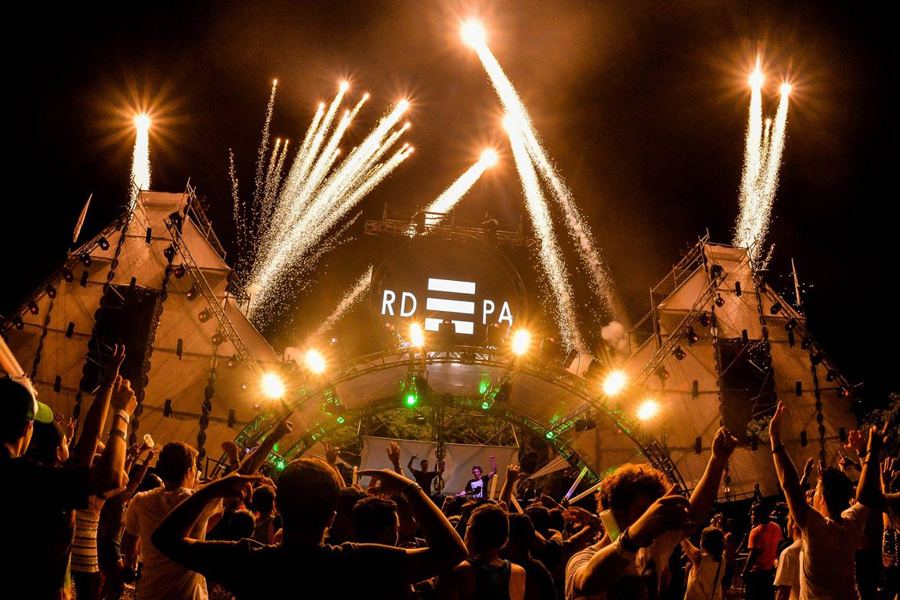 In one instance, Varela took four planes in two days between DC and Miami to accommodate his school and performance schedule. Both his exams and performances were a priority, so he had to figure out the logistics. "I landed in DC, got a cab, took my exam, got back in a cab, got on a plane, and went back to Miami," says Varela. "It was a little crazy, but was worth it because I was investing in what was important to me. When you make time your friend, you can do anything you want."
Post-graduation, Varela decided to return to Panama to manage ZTA Entertainment Group, advance his musical career, and continue drilling to the core of what entertainment is. By focusing his career on giving back to others, he believes he will set a precedence for his company, and the industry at large. "It's about the experience you give to others, and the bond you create with them," Varela says. "That's what I want to do. That's what I want to represent."