Business
The Best of Kogod: Top 10 of 2018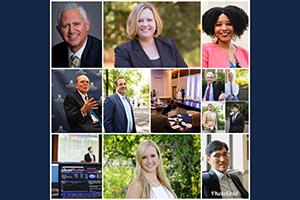 2018 was a busy year here at Kogod, full of events, exciting faculty research and student and alumni successes. We learned and grew a lot - from our partners, and from each other. And, we believe, helped make a positive difference in the world around us. 
Below we've listed our "Top 10" of 2018, giving you a chance to relive some of our best highlights of the year. Each is re-caped in one of our Kogod News articles.
We're looking forward to creating many more with you, in this new year.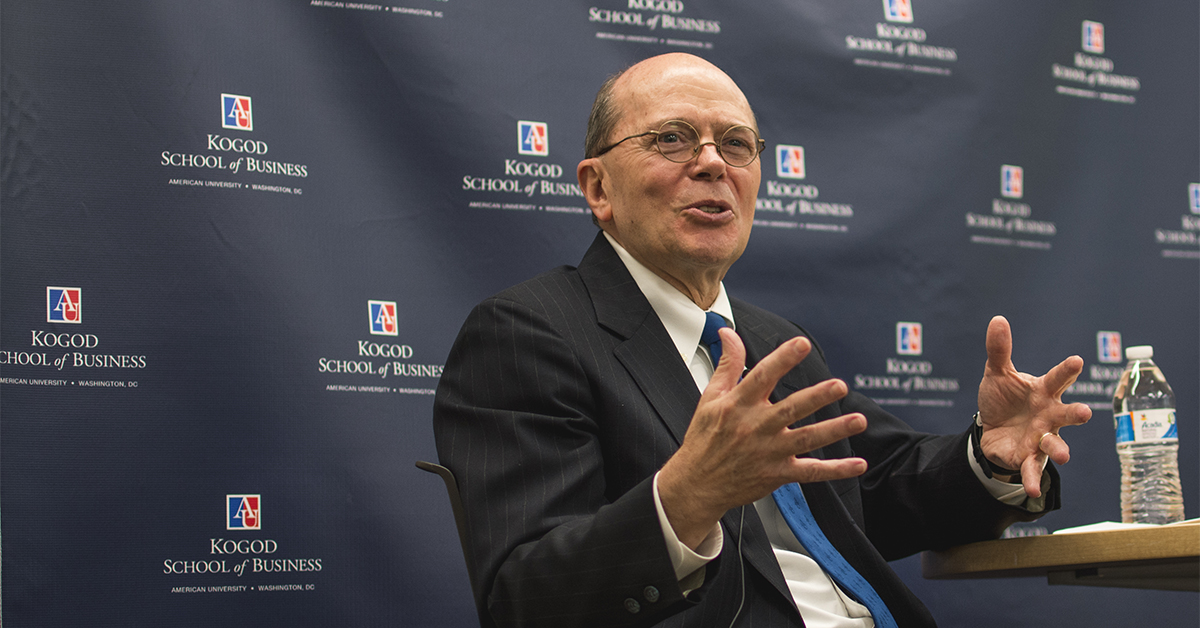 A Conversation with David Kautter
If you've got a passion for tax policy, you've come to the right place. Over the summer, we hosted David Kautter, assistant secretary of the US Treasury for tax policy and acting commissioner for the IRS, in a one-on-one conversation with professor Caroline Bruckner. In this Q&A, he discusses his passion for tax, career in the private and public sectors and passion for making a difference: https://www.american.edu/kogod/news/david-kautter-kogod.cfm 
Kogod Welcomes Eight New Faculty Members

This fall, nearly a dozen new professors joined our community. Areas of expertise range from financial accounting to cybersecurity, to real estate to business and entertainment. One thing they all have in common? A passion for teaching, research and knowledge. Learn more about their backgrounds and experience here: https://www.american.edu/kogod/news/kogod-fall-2018-new-faculty.cfm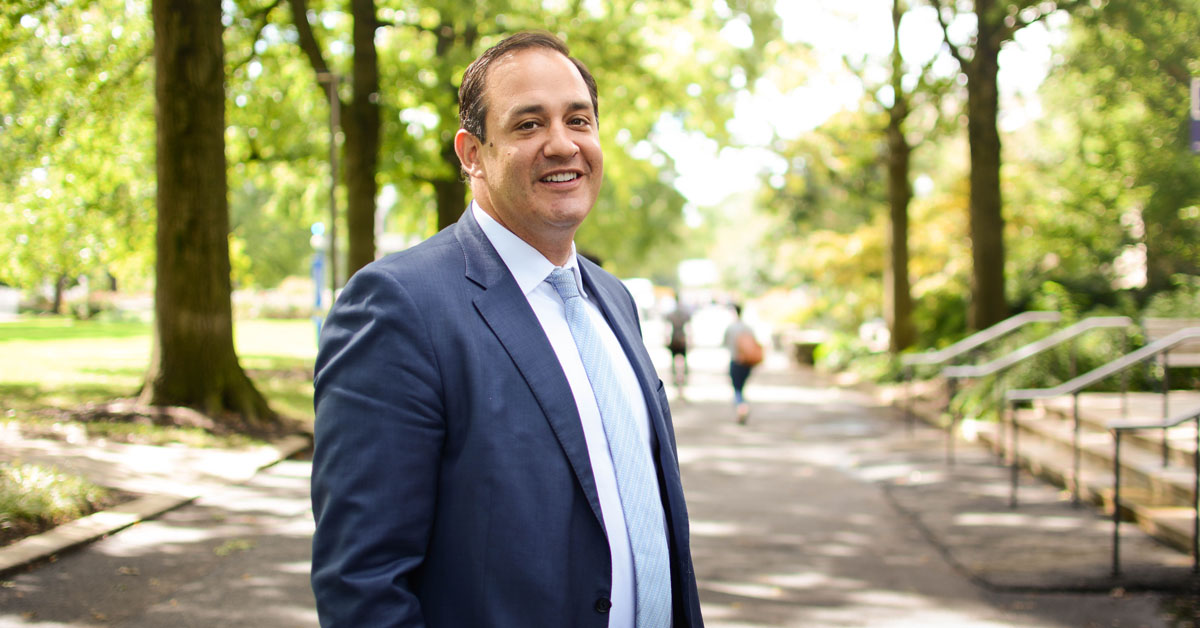 Reimaging Industries with Innovative Technology
Kogod alumnus Jose Arrieta is a blockchain pro. He's re-inventing the way the federal government operates by using the technology, applying it to current business processes. Read more about how he's affecting change—and his role in Kogod's new Blockchain Hub: https://www.american.edu/kogod/news/reimagining-industries-innovative-technology.cfm
Net Neutrality, Explained 

We've been working hard to stay on top of current trends, pulling in our professors when an issue in the news cycle overlaps with their expertise. This year's issue of net neutrality offered the perfect opportunity. Professor Gwanhoo Lee, an expert on digital leadership, governance and public agencies' impact on the digital realm, offers his insight: https://www.american.edu/kogod/news/kogod-net-neutrality-gwanhoo-lee.cfm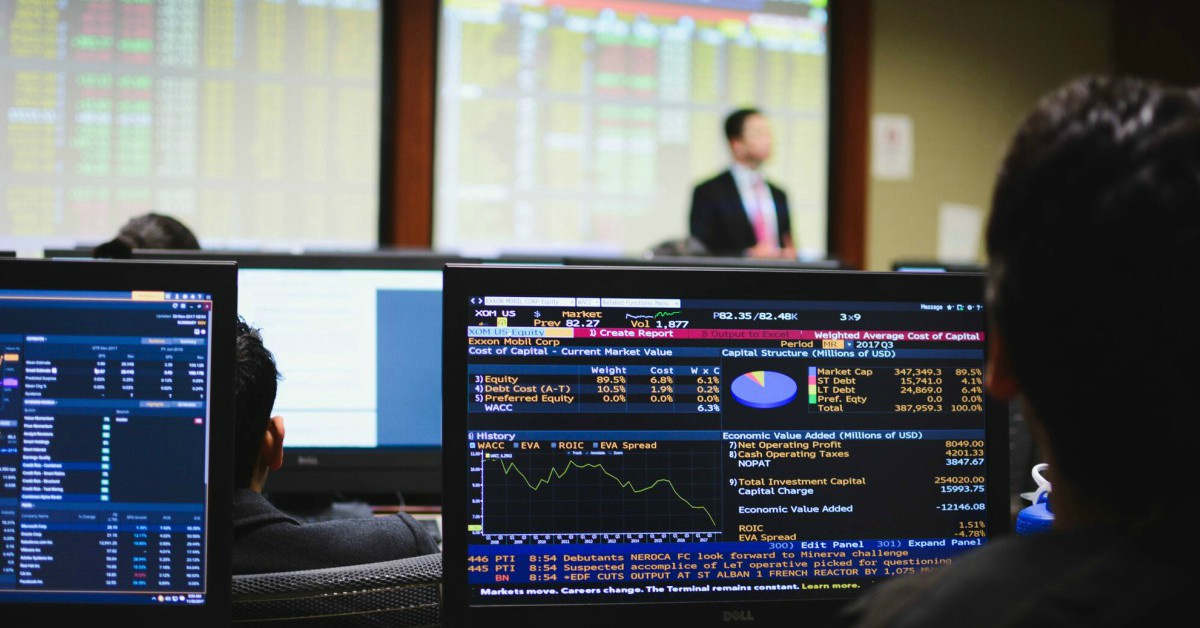 Kogod's Master of Science in Finance Program Named University Affiliate by the CFA Institute
One of our happiest program announcements of the year! The Affiliation Program is considered a "gold standard" in the finance industry, and gives our students access to scholarships, valuable CFA exam preparation materials, and more: https://www.american.edu/kogod/news/Kogod-finance-program-cfa.cfm
HQ2: DC, NYC and Beyond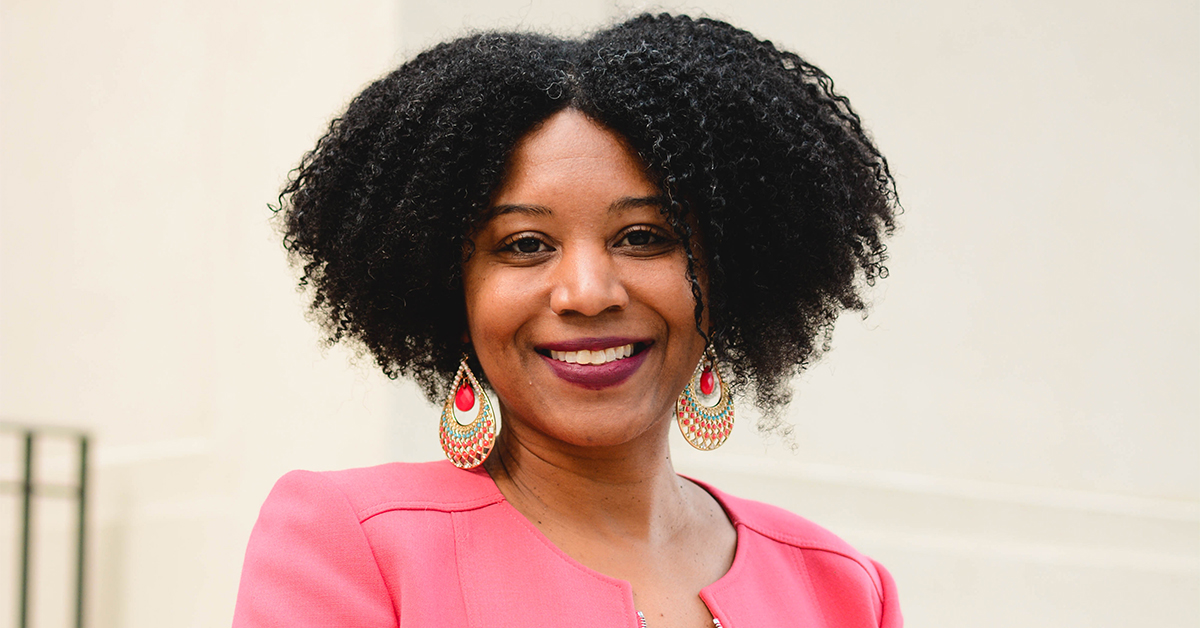 You've probably heard by now that Amazon's Second Headquarters is coming to the DC area—and to New York. It's a move that will effect us all, especially in the business and tech world. When the announcement was made, we pulled aside Brett Gilbert, entrepreneurship and technology expert, to get her opinion of what the move means for us here in Washington: https://www.american.edu/kogod/news/brett-gilbert-hq2-kogod.cfm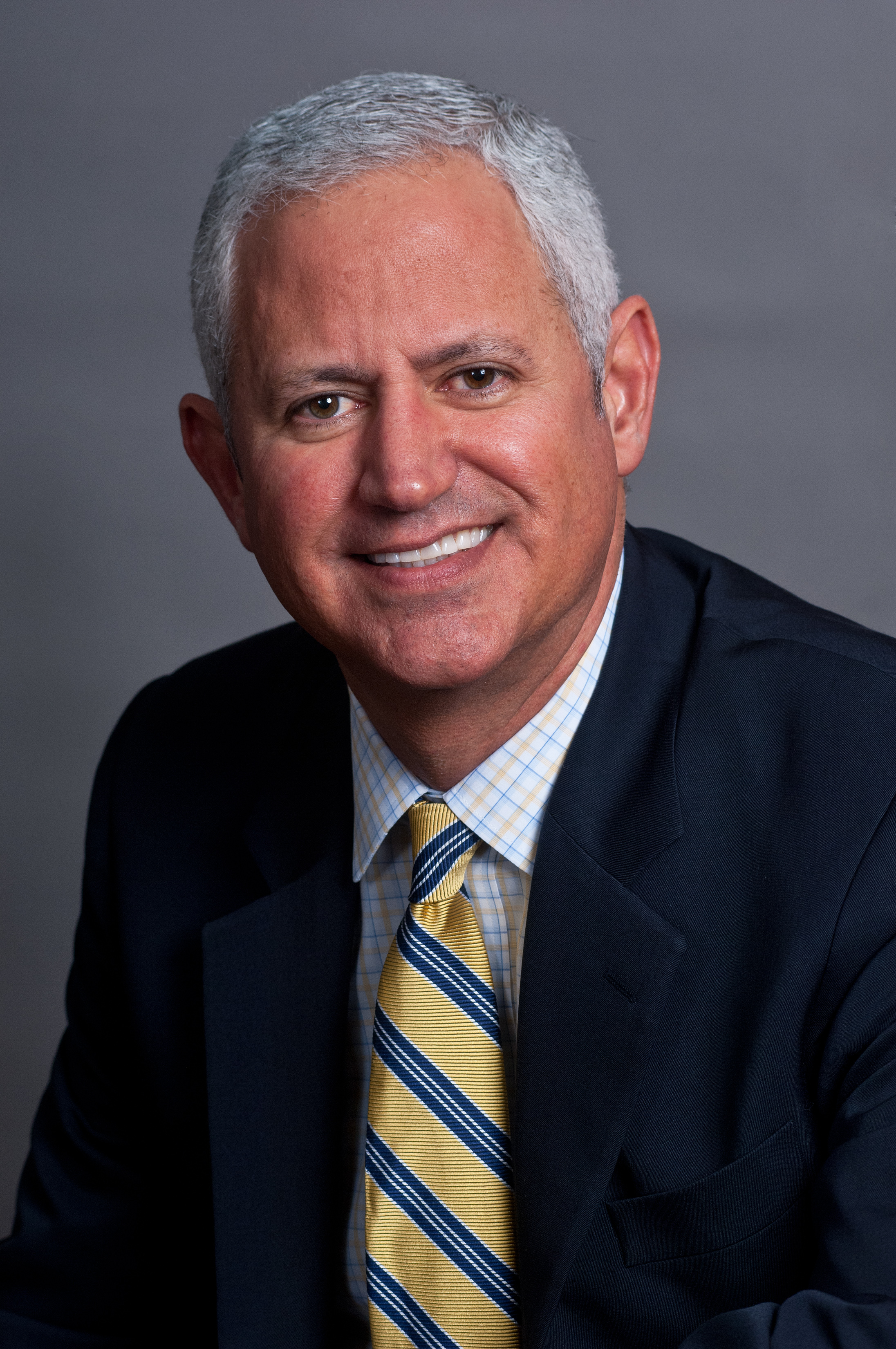 AACSB Recognizes Kogod Alumnus Carlos A. Carrazana as 2018 Influential Leader
It was a proud moment when Carlos Carrazana, MBA '89, was nominated as an AACSB Influential Leader. The award honors notable alumni from accredited business schools whose inspiring work serves as a model for the next generation of business leaders. Carrazana currently serves as CEO of Save the Children US, a non-profit that helps girls and boys around the world live healthily and happily: https://www.american.edu/kogod/news/aacsb-carlos-carrazana.cfm

Kogod Hosts First Blockchain Forum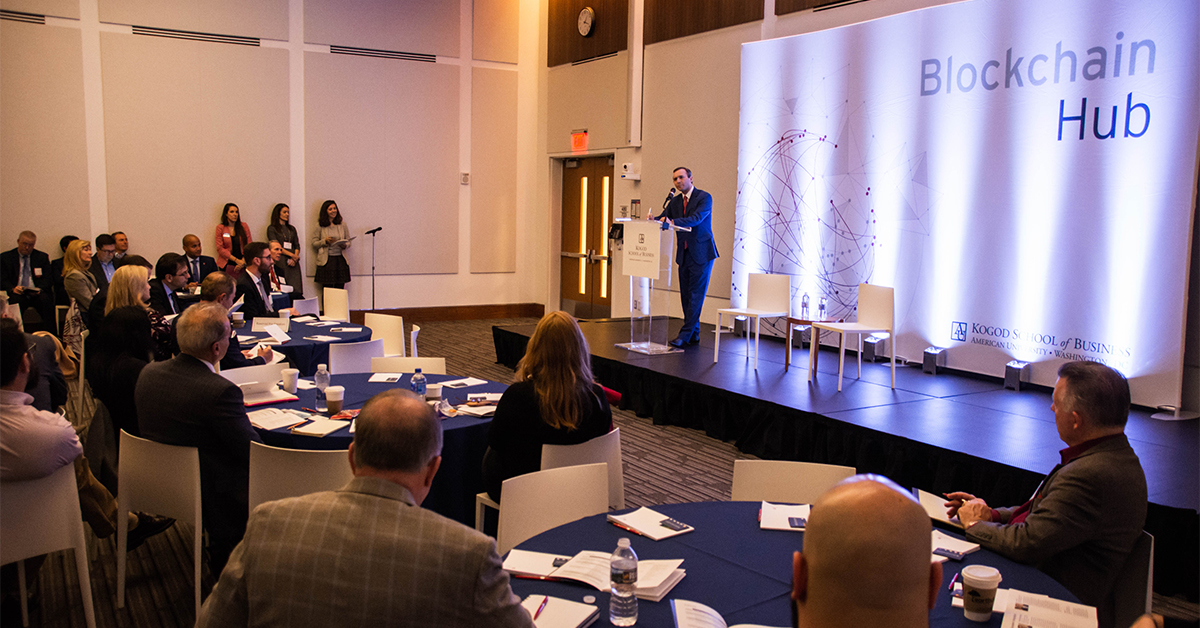 In early November, we hosted the first annual Blockchain Forum—the first event of its kind by an academic community in Washington, DC. The gathering, which brought together experts to discuss blockchain technology's impact on business processes, included keynote speeches, moderated discussions, panel discussions and short "TED talks:" https://www.american.edu/kogod/news/kogod-blockchain-forum.cfm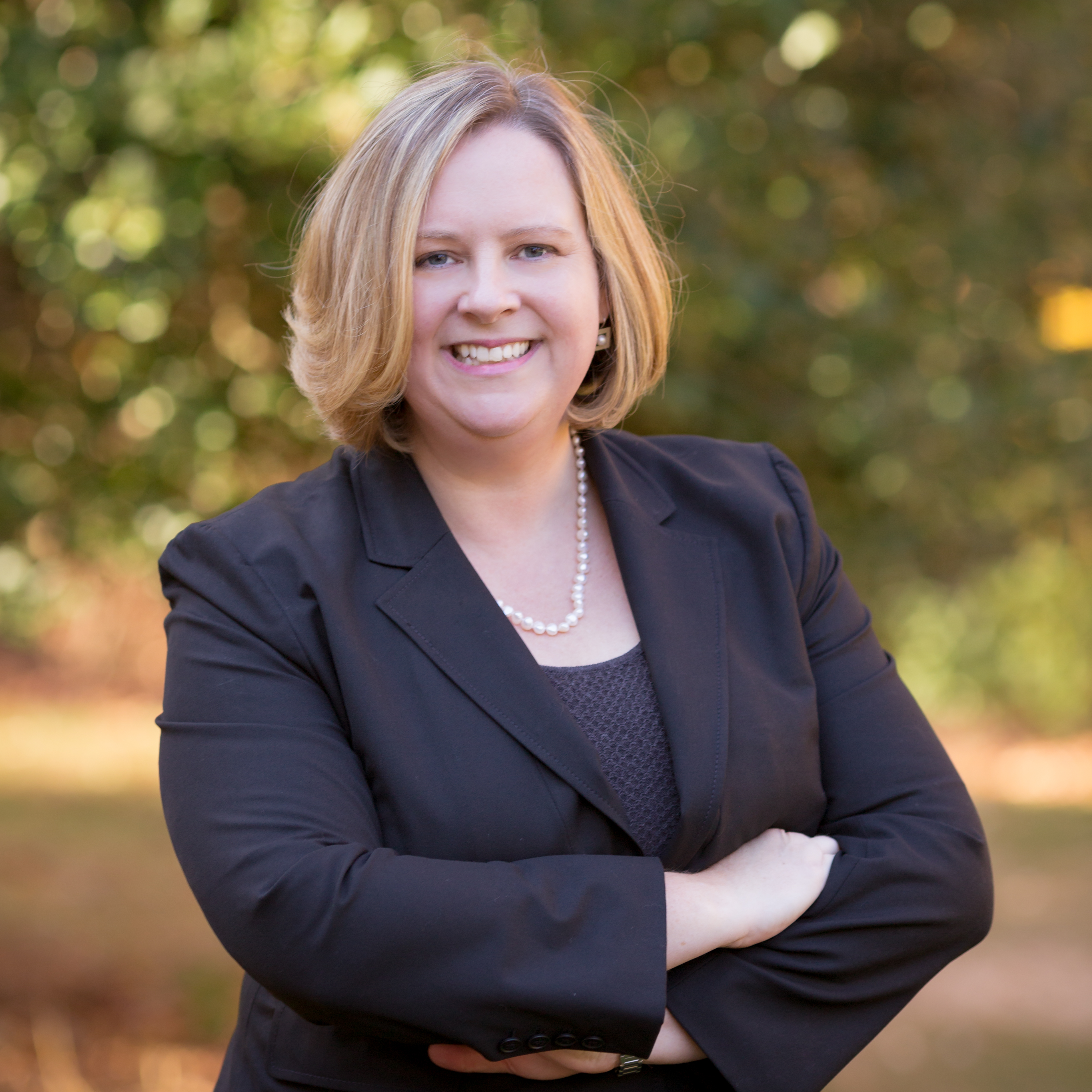 Kogod Alumna Advances Non-profit and Women Leadership
Since 2015, Laura Lott, BSA '98, has served as President and CEO of the American Alliance of Museums (AAM), a non-profit dedicated to advocating for and nurturing excellence in museums across the country. She's the first woman to lead the organization in its over one-hundred year history. Her story is one of woman empowerment and using business for good: two areas that drive our work here at Kogod: https://www.american.edu/kogod/news/laura-lott.cfm
Grace and Bravery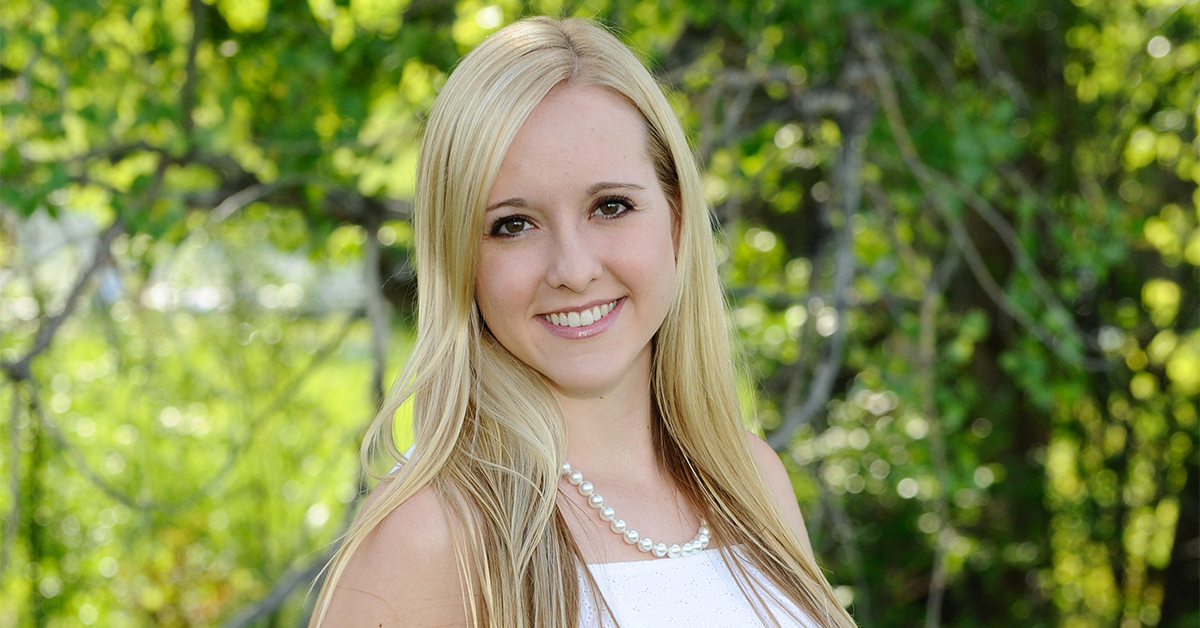 Grace Imhoff has channeled her personal challenges into her work, using business to empower herself, and those around her. Imhoff's venture BeBrave, founded in 2017 through American University's entrepreneurship incubator, does exactly that. The company sells sexual assault prevention wearable technology, giving women protection and power in the event of an attack. Read more about how Grace is making a difference: https://www.american.edu/kogod/news/kogod-entrepreneurship-compeitition-jewelry.cfm