Business
Creating a Path out of Poverty in Uganda Sarah McCue, Kogod adjunct lecturer and COO of Nyaka, discusses how this global NGO is creating opportunity for thousands of families.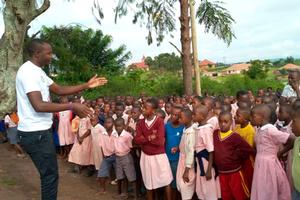 In sub-Saharan Africa, nearly 1 out of every 25 adults is living with HIV, making it one of the most heavily affected regions in the world. An estimated 10.9 million children in Eastern and Southern Africa have been orphaned due to AIDS, placing a tremendous strain on surviving relatives and communities, preventing many children from receiving essential necessities like education and healthcare. 
Uganda, located in Southeastern Africa, has one of the highest infection rates in the region. That rate is expected to continue rising in coming years, leaving an increasing number of children parentless—and more and more communities under the strain of economic hardship.
Non-governmental organizations (NGOs) have long played a critical role in fighting AIDS worldwide, and Ugandan-based NGO Nyaka has been educating, empowering, and transforming HIV/AIDS-affected communities in the country for almost 20 years. Nyaka offers community programs for AIDS-orphaned children and their caretakers, including tuition-free schools, loans for homes, healthcare, and mental health services.
Sarah McCue, Nyaka's chief operating officer and an adjunct lecturer in Kogod's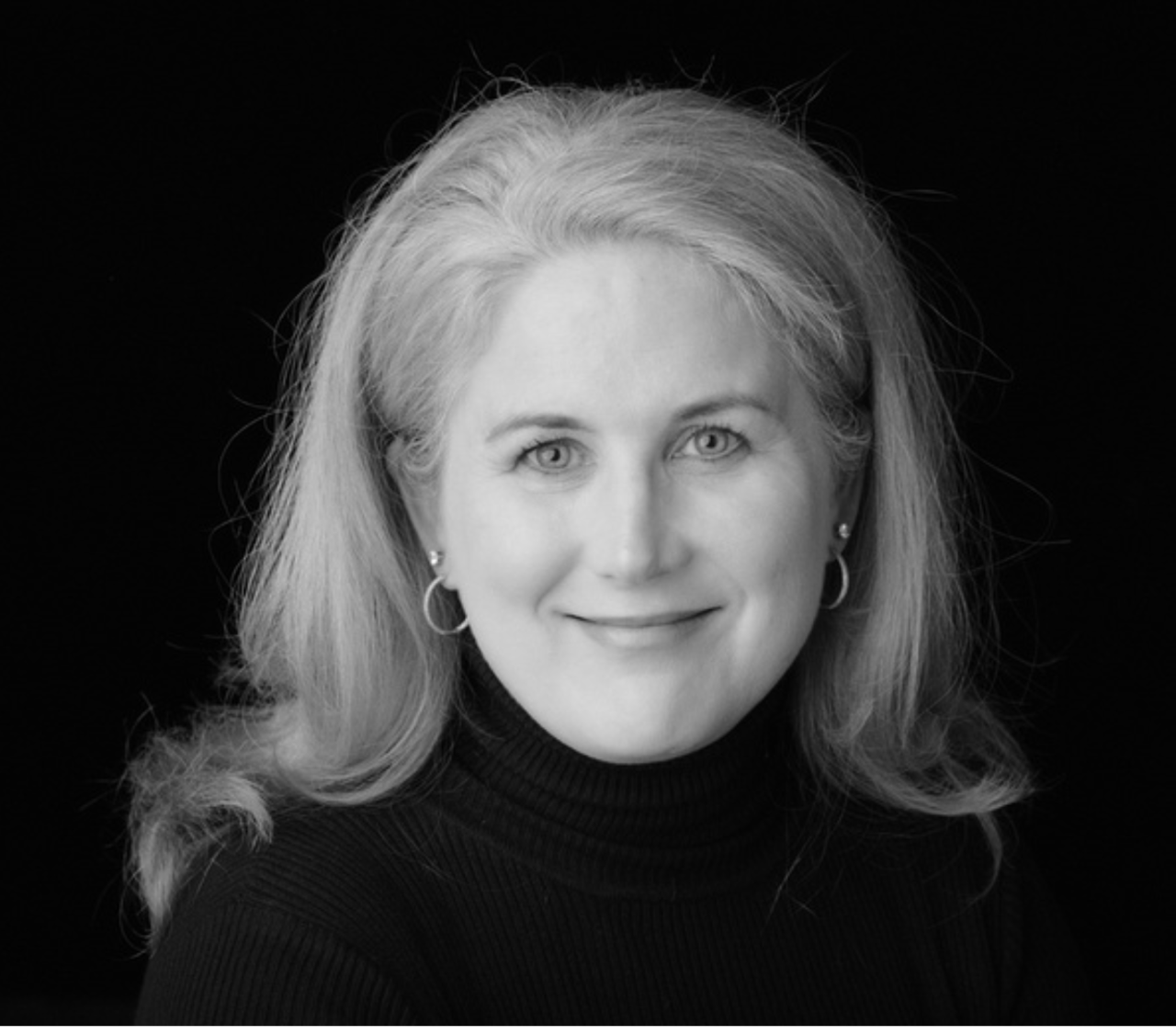 Department of Management, says she was first drawn to Nyaka for its holistic community approach. "Nyaka not only provides education but offers microfinance and entrepreneurial opportunities to elders," said McCue. "It's our way of empowering the community economically."
Nyaka currently runs two primary schools and a vocational school for children aged kindergarten through high school, offering free tuition, school supplies, uniforms, and shoes. Teachers guide classes with the philosophy that high-quality education is the key to empowering people to live a positive life.
"Over the past 18 years, Nyaka has created opportunity for 60,000 students," said McCue. "They've created the ability to give hopes and dreams to these children."
According to the organization, a strong majority of graduates are accepted to and attend universities. Nyaka also helps identify local business opportunities for students that want to stay in the community, preventing "brain drain" and helping to nurture and grow the local economy.
Education alone is a proven driver of economic opportunity. The World Bank Group reports that, overall, an additional year of schooling raises a person's earnings by 10 percent a year. Moreover, earnings for degree-holding individuals in the labor market have been increasing, with returns rising more than 20 percent in Africa alone. 
That makes Nyaka's education programs key to not only leading a life free from HIV/AIDS but a prosperous one as well.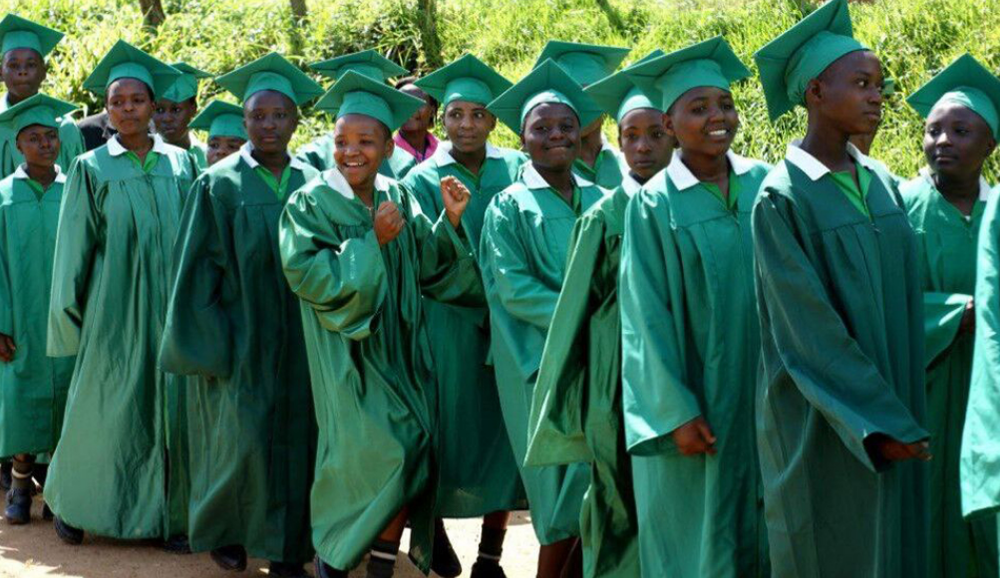 For McCue, Nyaka's Grandmother Program, which provides loans, entrepreneurial opportunities, and training for orphans' grandmothers, is particularly compelling. Grandmothers are oftentimes the only ones left to raise children orphaned by HIV/AIDs, since it is so rampant across their own children's generation, said McCue. The program's loans and training opportunities help improve their families' standards of living to guide them away from poverty.                                                                                                           
This includes the Grandmother Microfinance Program, which provides credit for income-generating activities, including loans for farming and crafting materials. The grandmother's homemade crafts, like woven baskets and trivets, are sold in Nyaka's Etsy shop and in stores in their community. Loans are also allocated to improve family homes, which are often lacking in infrastructure.
Nyaka also funds a clean water program, a farm, a health clinic, and the EDJA Foundation, its newest program, which helps combat child abuse, sexual assault, and domestic violence.
The plan, McCue said, is for Nyaka to expand into different African regions and different countries. "I joined the organization saying, 'Wow, the impact has been fantastic.' Now, we have to tell more of the world about it," she said. "I want to be a part of helping the organization expand."
Nyaka also plans to create an online university to help keep more graduates in the community and strengthen the local economy. And developing sustainable alumni relations to nurture lifelong engagement with the organization is key. "We want to encourage our students to be leaders," McCue said. "To not only become a doctor but to start a hospital. Think big.
"This is our way of empowering the community economically. Not just for some, but for as many as we possibly can."
Learn more about the Nyaka AIDS Orphan Project and how to donate or get involved.