Wim Taylor Managing Director of the Frederick Douglass Scholars Program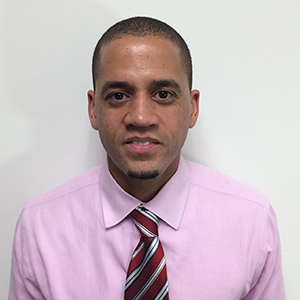 Wim Taylor joined the Kogod Center for Career Development in September 2011 as the Associate Director of Employer Relations. In November of 2014, Wim transitioned into the role of Director of Alumni Engagement where he is tasked with cultivating relationships with alumni and connecting them with current students for career development purposes.

Prior to joining the KCCD, Wim worked in the School of International Service as the Assistant Director of Academic Advising. He has also worked in Finance, Consulting, Real Estate and the legal field. Wim is a returnee at AU having served previously in the Kogod School of Business as the Associate Director for Undergraduate Programs.
Caroline DeLeon Faculty Fellow/ Masterclass Instructor
Caroline serves as the Assistant Director of First Year Advising with the Office of Undergraduate Studies. She previously worked with AU as the Coordinator of Multicultural and First-Generation Programming in the Center for Diversity & Inclusion where she and her team received the 2013 Innovation Award, recognizing "exceptional achievements."
In her current role, Caroline thrives off of working with her team of advisors and their students by helping navigate both their personal and academic success via their postsecondary journey. Her career experiences include working with the Congressional Hispanic Caucus Institute (CHCI), Northeastern University, and providing support and guidance with financial aid barriers and education for students of the greater Boston area during her time working with uAspire. Caroline possesses a strong passion for working with ALL students and brings her personal and professional narrative as a first-generation Latina woman navigating the world to all that she does.

A native of Massachusetts, she is a fan of all New England teams and will often be seen sipping on Dunkin' Donuts iced coffees and displaying sports memorabilia with reminders of her BOSTON STRONG roots.