Welcome to: The Center for Diversity and Inclusion
American University - Office of Campus Life


The Center for Diversity and Inclusion (CDI) works to advance American University's commitment to respecting and valuing diversity by serving as a resource and liaison for students, staff, and faculty on issues of equity through education, outreach, and advocacy. To achieve this mission, the center is dedicated to enhancing LGBTQ, multicultural, first generation, and women's experiences on campus.
February Events and Programs Celebrate Black History Month and visit our office!
CDI February Events Calendar (pdf)
CDI February Events Descriptions List(pdf)
Meet and talk with your peers, learn what resources are available, and find your community! These events are open to both new and current students. Please reach out to cdi@american.edu with any questions or concerns.
CDI Tuesday Nights: From 6:00 PM-8:00 PM every Tuesday, CDI will have wellness and de-stressing activities! Coloring, stretching, movies, and more! 
Topic Thursdays: Visit our office to join in a conversation about pop culture, politics, and other pressing topics regarding identity and society! Upcoming Topic Thursdays are February 7 and February 21 from 1-3 PM in MGC 202.
First Fridays: Visit MGC 202 on the first Friday of every month for breakfast and coffee! First Friday begins again in March on Friday, March 1 from 9:30 AM-12:30 PM.
Register for the Asian Pacific Islander Issues Dialogue! A space for the Asian Pacific Islander Community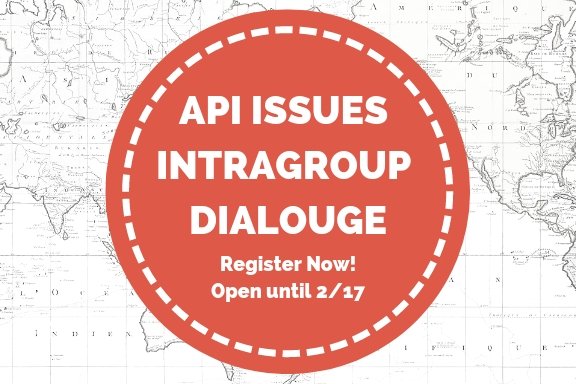 Registration Form due Sunday, February 17.
Find out more information on the Intergroup Dialogue Page.
Email cdi@american.edu with any questions.
Black History Month Art Challenge Visit MGC 201 for a chance to win!
Enjoy the Black History Month Artwork in MGC 201, currated by Kenneth Davis, and enter for a chance to win Black History Month buttons and more!
How to enter:
Stop by CDI in MGC 201
Take a selfie or picture with your favorite artwork
Post your picture on Facebook, Twitter, or Instagram using #BHMCDI
Rules:
Get Creative - we want to see angels and your creativity on display
Make sure your account is public - we won't be able to see pictures on private account
 Keep it clean - make sure your post and comments are appropriate and respectful!
ALL photos will be entered into the drawing and winners will be announced February 28th by 12:00 PM