Office of Information Technology
4400 Massachusetts Avenue NW
Washington
,
DC
20016-8019
United States
Message from VP & CIO Swartz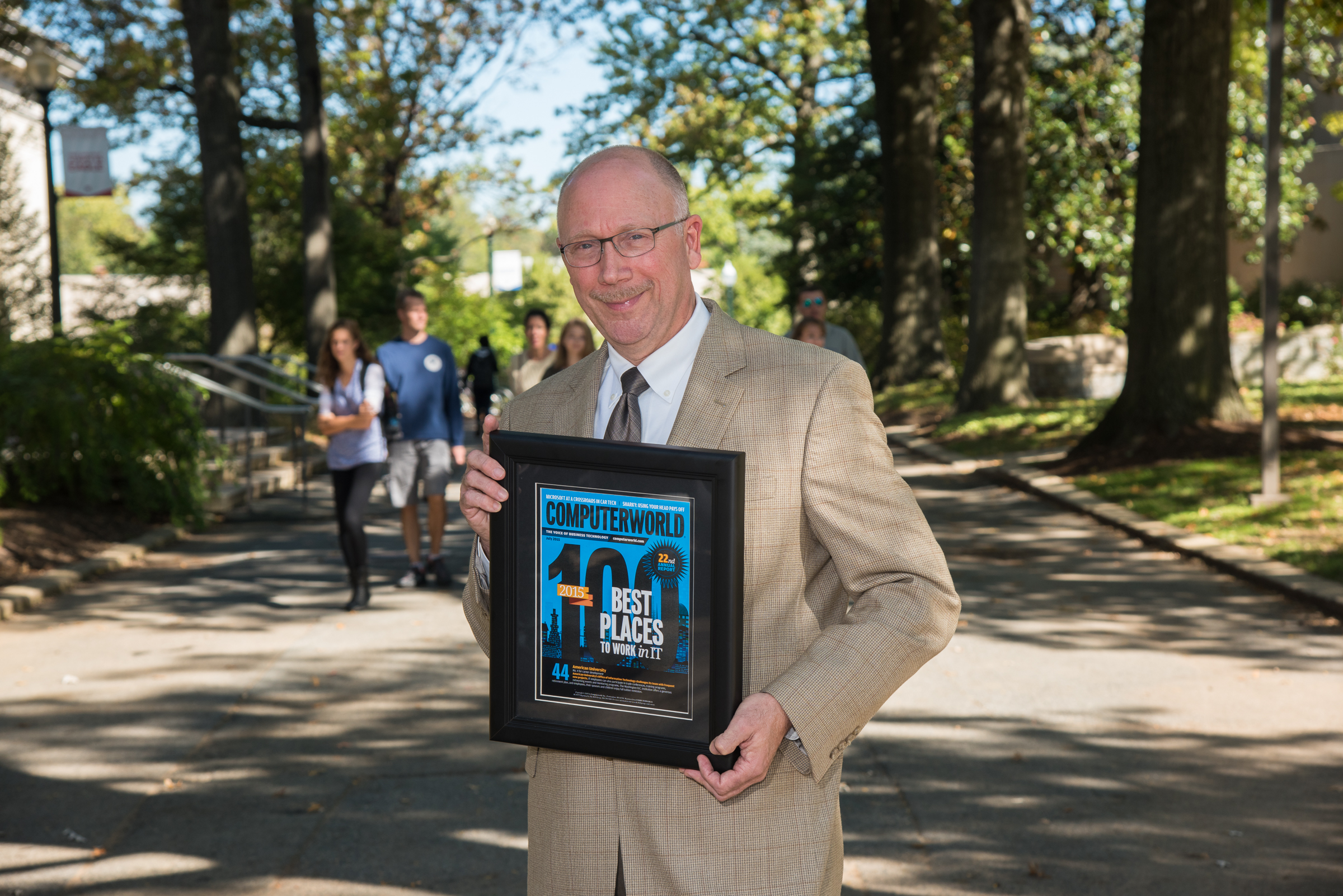 The Office of Information Technology provides support to enterprise information technology infrastructure and support services to the AU students, faculty, and staff. Like with other peer universities, IT is supported by both the central organization and decentralized local support groups across campus.
In order to provide structure to this decentralized support environment, OIT has developed many service level agreements with our campus partners to define service levels and roles and responsibilities in delivering technology support.

Further, we also have advisory committees that guide the setting of priorities and help to engage and coordinate activities designed to meet the needs and requirements of our community. 
OIT has committed to the adoption of best practices that help to ensure our efforts are mature, and effectively and efficiently delivering IT services to the campus. Further, not only do to we track our maturity in these areas, but we also benchmark ourselves against our peers in higher education.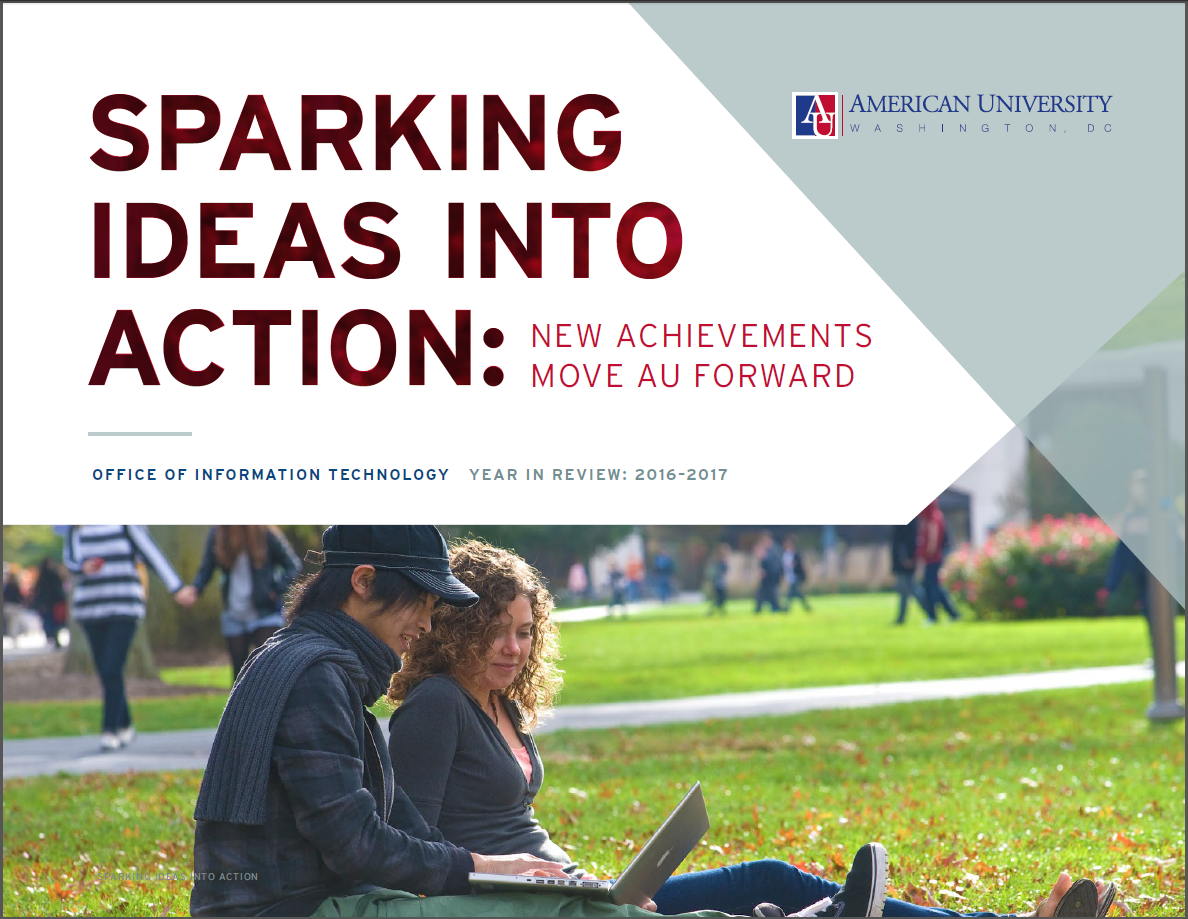 OIT Annual Report 2016-2017
View the 2016-2017 report depicting our alignment with the AU Strategic Plan for the highlighted initiatives.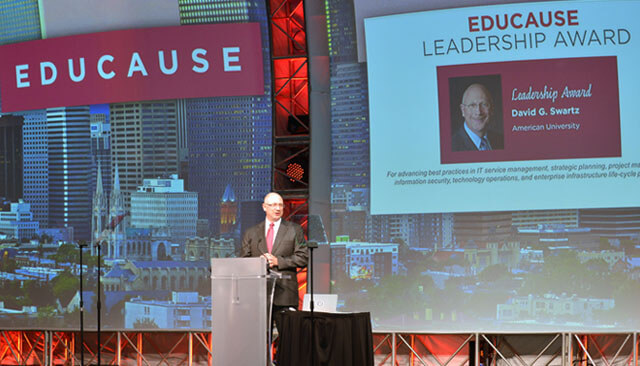 Swartz Wins EDUCAUSE Leadership Award
VP & CIO David Swartz wins prestigious EDUCAUSE Leadership Award in 2012.
Reliable Services 99.99 percent availability for AU core services for AY16-17
translating to fewer than 1 Hour of Unplanned Downtime per Year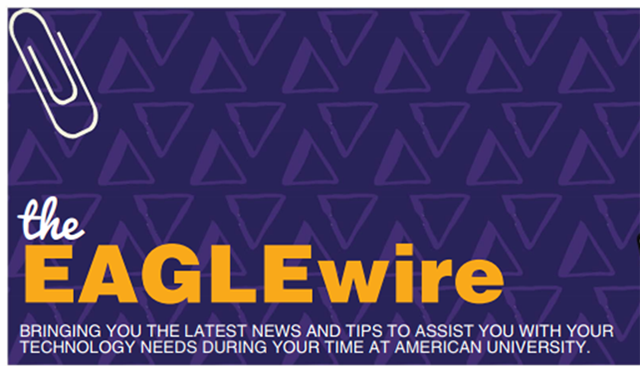 Check out the latest news and tips regarding technology at AU.
Proud of Our Diverse Staff 58 percent of OIT employees are women or underrepresented minorities
despite industry domination by Caucasian and Asian males