Contact:
Stern, Izzi
Program Manager, AUx
American University Experience
4400 Massachusetts Avenue NW
Washington
,
DC
20016
United States
Izzi Rose Stern, MA AUx Program Manager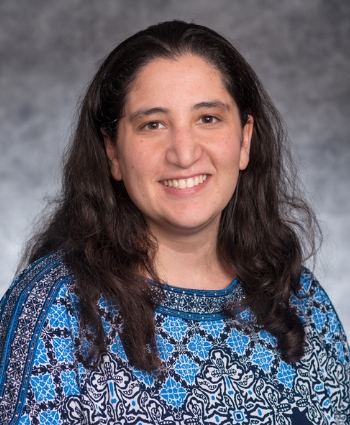 Izzi Rose Stern (she/her/hers) began her role as the AUx Program Manager in June 2018. Izzi previously served as the AUx Program Coordinator from June 2016 to May 2018. As the Program Manager, Izzi directs the day-to-day operations of the AUx Program. Her responsibilities include serving as the main point of contact for all prospective and current students, organizing the scheduling of the curricular elements, coordinating with campus partners, and managing the program's budget. Izzi also supervises the Program Assistant and the Peer Facilitators. As the supervisor of the Peer Facilitators, Izzi is responsible for hiring, training, and ongoing development. In addition, Izzi works with the AUx1 Working Group and the AUx2 Council to revise the curricula and support the AUx Instructor development. Prior to joining the AUx team, Izzi served as a Case Manager in Housing & Residence Life at AU. As a Case Manager, her responsibilities included maintaining a caseload of residential students with conduct, socialization, transitional, academic and behavioral needs. In this role, Izzi was also a member of the CARE Team and maintained open office hours each week in the Office of the Dean of Students. Before working at American University, Izzi worked in the Office of Student Rights & Responsibilities at the George Washington University for two years, serving as a Conference Officer. She received her MA in Higher Education Administration from the George Washington University and is a proud alumna of the College of Arts & Sciences at American University with a BA in Sociology.
Email: istern@american.edu
Shaina Spann AUx Program Assistant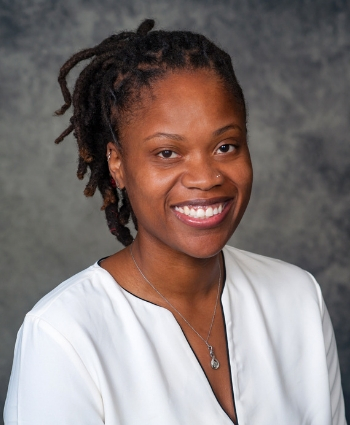 Shaina Spann (she/her/hers) joined the AUx team in July 2019. She is a second year graduate student with the International Training and Education Program (ITEP) in the School of Education and has a passion for creating and cultivating safe spaces and educational programming for under-represented and under-resourced students and marginalized groups, in both formal and non-formal education settings. As a Detroit, Michigan native, and Newark, New Jersey transplant Shaina's experience with the social inequalities associated with educational injustice has motivated and committed her to addressing these inequities through education intervention across various age groups and social landscapes. Alongside several years in the nonprofit sector, managing an early childhood literacy-based AmeriCorps program and initiating educational community outreach throughout Greater Newark and the Greater New York City area, Shaina also spent a year living in Ghana managing an academic and extra-curricular social intervention program for students in Chorkor, Accra. In her spare time, Shaina enjoys travelling, spending time with her family, exploring nature, reading, writing, Netflix'ing and trying new things!
Jimmy Ellis AUx Assessment Lead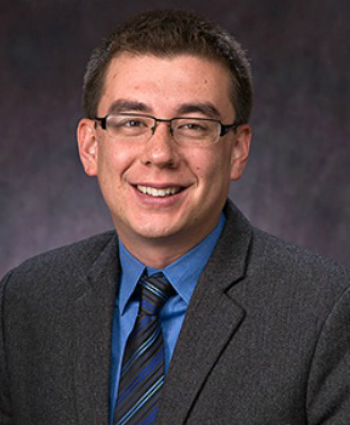 Jimmy Ellis (he/him/his) is the Assistant Dean of Undergraduate Education in the Office of Undergraduate Education. He joined AU in 2011 and leads programmatic, administrative, and curricular assessment for the department, including the living-learning communities, AUx, and academic student services. Additionally, he develops and monitors departmental activities designed to increase rates of student retention and graduation. Jimmy is also pursuing doctoral studies in AU's Department of Public Administration and Policy. Prior to his current role, Jimmy worked at public and private institutions as a recruiter, retention coordinator, and academic advisor. He has an undergraduate degree in Finance from Florida State University and a graduate degree in higher education administration from Colorado State University.
Ashley Roccamo, PhD AUx Instructional Designer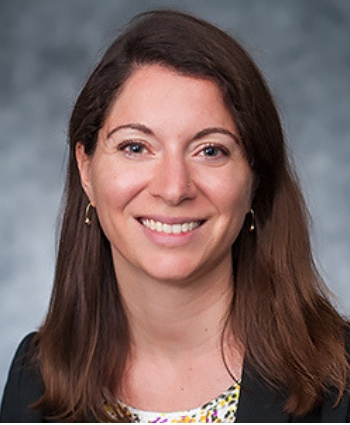 Ashley Roccamo (she/her/hers) joined AU as an Instructional Designer with the e-Learning Support Team in the Bender Library in May of 2018. As an Instructional Designer, she helps AU faculty and staff design and build materials, activities and assessments for online and hybrid courses for a variety of departments. She also serves as the Instructional Designer for the AUx program. In this role, Ashley provides advice on aligning course materials, activities and assessments and edits the online environment for the course. Before working at American University, Ashley spent a year developing and evaluating training programs for Project Officers who monitor the National Health Center program with the Health Resources and Services Administration, and worked with faculty at the University of Southern California to develop and implement a system for measuring student learning and achievement in eleven foreign languages. She earned a dual-title PhD in German Applied Linguistics and Language Science from Penn State University and a BA in German from Millersville University. Outside of working for AU, Ashley also teaches German courses and tutoring sessions online. Her hobbies include learning languages, reading, and traveling.