Contact:
Stern, Izzi
Program Manager, AUx
American University Experience
4400 Massachusetts Avenue NW
Washington
,
DC
20016
United States
Izzi Rose Stern, MA AUx Program Manager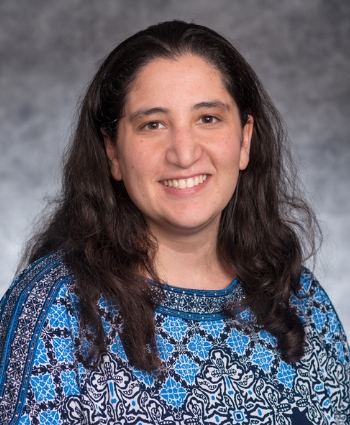 Izzi Rose Stern (she/her/hers) began her role as the AUx Program Manager in June 2018. Izzi previously served as the AUx Program Coordinator from June 2016 to May 2018. As Program Manager, Izzi serves as the main point of contact for all prospective and current students. Her other responsibilities include organizing the scheduling of the curricular elements, managing the program's budget, and management of the website. Izzi represents the AUx program on the Sexual Assault Working Group (SAWG) steering committee and the campus awareness and education subcommittee, University Orientation Project Team, and Welcome Week Planning Committee. Prior to joining the AUx team, Izzi served as a Case Manager in Housing & Dining Programs at AU. As a Case Manager, her responsibilities included maintaining a caseload of residential students with conduct, socialization, transitional, academic and/or behavioral needs. In this role, Izzi was also a member of the CARE Team and maintained open office hours each week in the Office of the Dean of Students. Before working at American University, Izzi worked in the Office of Student Rights & Responsibilities at the George Washington University for two years, serving as a Conference Officer. She received her MA in Higher Education Administration from the George Washington University and is a proud alumna of the College of Arts & Sciences at American University with a BA in Sociology.
Email: istern@american.edu
Stef Woods, JD AUx1 Faculty Director
Stef Woods is the AUx1 Faculty Director and a full-time faculty member with the American Studies Program. Her teaching, speaking and research interests include social media, American popular culture, sexuality, nonprofits, and activism. Stef has been featured in numerous print and online publications, including The Daily Beast, NPR.com, Associated Press, Today.com, Cosmopolitan, Forbes.com, Washingtonian, TeenVogue.com, and USA TODAY College. She was interviewed for her curricula by MSNBC, WTOP, and FOX 5 DC. Her courses also have been highlighted by The New York Times, Entertainment Weekly magazine, Buzzfeed and Business Insider. Recognized campus-wide as a student-focused instructor, Stef is charged with oversight of the AUx1 curriculum. She received the Dean's Award for Exceptional Innovation in Teaching in 2016 and the Jack Child Teaching with Technology Award in 2012. Stef has served on the Faculty Senate Committee on Information Services since 2016. Stef received her BA in Political Science and English from Wellesley College, her MALS in International Affairs from Georgetown University, and her JD from American University. She came to academia after practicing immigration law with a focus on deportation, U-visa and Violence Against Women Act cases.
Email: swoods@american.edu
Andrea Malkin Brenner, PhD AUx Creator, Former Director & Curriculum Designer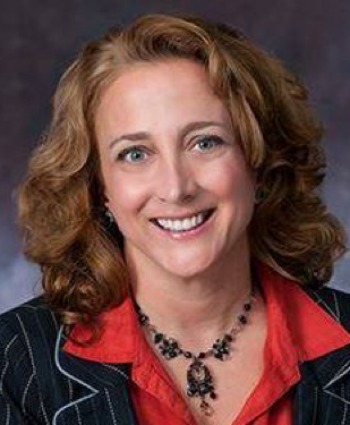 Dr. Andrea Malkin Brenner (she/her/hers) created the American University Experience (AUx) Program for American University, designed the curriculum for AUx1, and served as the Program's Director from 2016-2018. Previous to that, she was a faculty member in the Department of Sociology at AU for 20 years. She served as the Undergraduate Advisor and the Internship Director for the Department of Sociology for many years and as the Faculty Director of University College, AU's oldest and largest living-learning community. Prior to coming to AU, Dr. Brenner worked in the Office of Campus Life at Mount Vernon College (now part of George Washington University) and for the GED Testing Service of The American Council on Education, working to design curriculum for the nation's high school equivalency exam. She has researched and written about the sociology of education, teaching introductory sociology, sociology of sport, and on the life course. Dr. Brenner served on the Editorial Board of SOC (McGraw Hill) and published in The A-Z of Death and Dying, in Sex and Society, and in Sociology Through Active Learning. Dr. Brenner holds a BA in Sociology from Brandeis University and an MA in Higher Education Administration from Boston College. She received her PhD in Sociology from American University, where her research focused on the complexities of white professors teaching about race and racism to students of color. Dr. Brenner has received a number of teaching awards including Professor of the Year from the AU Student Government in both 2003 and 2017, the Ann S. Ferren Curriculum Design Award for her work with AUx in 2016, a curriculum grant from AU's Dean of Academic Affairs in 2017, and The Cutting-Edge Curriculum Award from the General Board of Higher Education and Ministry in 2018. Dr. Brenner is also an adoption advocate and has served on the Board of Trustees of The Barker Adoption Foundation, Maryland's oldest non-profit adoption agency, since 2006. She is passionate about the rights of all student voices on campus and supporting students as they transition through their first year of college. Dr. Brenner currently consults with colleges who wish to create their own transitions courses. She is the co-author of How To College: What To Do Before You Go (and when you're there), St. Martin's Press, May 2019, a book focused on supporting high school graduates as they transition to college.
Angie Chuang AUx2 Curriculum Designer
Angie Chuang (she/her/hers) designed the AUx2 curriculum, drawing on her experience as a researcher of race and identity issues. She is currently an Associate Professor of Journalism in the University of Colorado College of Media, Communication, and Information. She holds a B.A. and M.A. in English from Stanford University. She came to academia after a 13-year career as a national and regional award-winning newspaper reporter for The Oregonian, The Hartford Courant, and the Los Angeles Times. At The Oregonian, Prof. Chuang developed one of the first regional newspaper race and ethnicity reporting beats, and traveled to Afghanistan, Vietnam, and the post-Katrina Gulf Coast to report stories. She's been challenged and inspired by bringing those experiences into the classroom, through her class Race, Ethnic and Community Reporting, created in conjunction with a Surdna Foundation grant, as well as in her research. Her scholarly articles on the news media's constructions of American and Other identity have been published in top communication journals, including Journalism & Mass Communication Quarterly and Journalism: Theory, Practice, and Criticism, and won research awards. Prof. Chuang's previous reporting on post-9/11 Afghanistan and Afghan Americans also became the foundation for a literary nonfiction book, The Four Words for Home (Aquarius Press / Willow Books 2014). She's a second-generation Chinese American from the San Francisco Bay Area, and has always been a believer in the power of storytelling and words to create meaningful, open understanding about and across identities.
Jimmy Ellis AUx Assessment Lead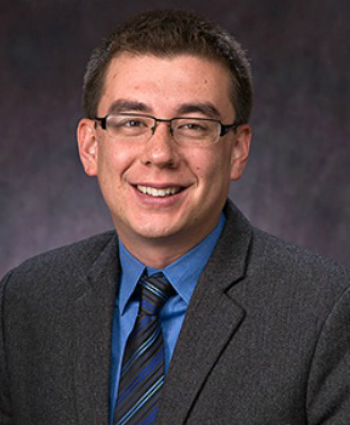 Jimmy Ellis (he/him/his) is the Director of Student Success and Assessment for the Office of Undergraduate Education. He joined AU in 2011 and leads programmatic, administrative, and curricular assessment for the department, including the living-learning communities, AUx, and academic student services. Additionally, he develops and monitors departmental activities designed to increase rates of student retention and graduation. Jimmy is also pursuing doctoral studies in AU's Department of Public Administration and Policy. Prior to his current role, Jimmy worked at public and private institutions as a recruiter, retention coordinator, and academic advisor. He has an undergraduate degree in Finance from Florida State University and a graduate degree in higher education administration from Colorado State University.
Christina Floriza AUx Video Acting Coach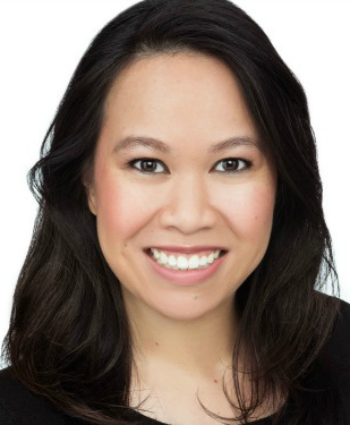 Christina Floriza (she/her/hers) is a two-time alumna of American University, holding both a BA and MA in Philosophy, with concentrations in critical race theory and feminist theory. She currently works as the Technology Coordinator for the Division of Research, Teaching, and Learning at Bender Library, where she creates instructional tutorials to teach users how to use library services and resources. She also provides research support at the Research Assistance Desk and serves on several library committees, such as the library's Internal Diversity and Inclusion Committee. Christina's other professional life is that of a trained actor. Since 2013, Christina has appeared on Veep, House of Cards, several DC area commercials, and an NBC commercial that aired during the Super Bowl in 2015 - the commercial that earned her membership into SAG-AFTRA. She has trained at Washington Improv Theater and Studio Theatre in Washington, DC, and also at the American Academy of Dramatic Arts in New York City. Christina still performs improv when she can, and has performed at the NYC Improv Festival, the Capital Fringe Festival, and Washington Improv Theater's Improvapalooza, to name a few. In 2016, Christina appeared in Rendezvous, an award-winning short film that screened at film festivals throughout the US and Canada. It was for this film that Christina also earned her first acting nomination for Best Lead Actress at the 2016 IndieCapitol Awards in Washington, DC. Christina is also a classically-trained soprano, speaks multiple languages, and knows more than any one person probably needs to know about Conan O'Brien.

Joan Hua AUx Instructional & Multimedia Technologist
Joan Hua (she/her/hers) works at Bender Library as the Instructional & Multimedia Technologist. In this role, she creates instructional videos and multimedia content, works with faculty and staff to develop learning materials, and helps to implement instructional design best practices through training sessions and one-on-one consultations. She currently chairs the library's Internal Diversity and Inclusion Committee, which offers resources to library staff and promotes an inclusive workplace. Outside of AU, in a different role, she helps to establish a digital oral history collection at UW Tacoma Library. She is an MLIS candidate at the University of Washington Information School and a 2018–2020 Diversity Scholar of the Association of Research Libraries (ARL). She previously worked at the Smithsonian Center for Folklife and Cultural Heritage.
Bev-freda Jackson, PhD AUx2 Faculty Consultant
Dr. Bev-freda Jackson holds a bachelor's degree in Political Science and English with a minor in African American studies from Gettysburg College. She is an alumnus of American University's Department of Government holding a Masters in Political Science and doctorate in Political Science from Howard University's Department of Political Science with concentrations in Black Politics, American Government and Public Administration. Dr. Jackson's dissertation work focused on issues of social justice and patterns of school desegregation in the post Brown era. Her dissertation examined the massive resistance movement as a strategy to defy and delay Brown v. Board of Education's implementation. She is currently on faculty in the School of Public Affairs Department of Justice, Law and Criminology where she teaches courses on Race Issues in Justice, Race and Justice in America as well as Justice and Public Policy. For AUx2, Dr. Jackson completed a video talk on the March on Washington, Emmett Till and Black Lives Matter. Dr. Jackson's expertise includes an examination of racial disparities, racial isolation, segregation in the public education system, outcomes for children of color, disproportionality and disparate treatment of persons of color across systems. Additionally, Dr. Jackson's areas of expertise include the school to prison pipeline and the dialogue on microaggressions serving on numerous panels, speaking engagements for federal government agencies on the topic. Dr. Jackson's research experience includes contribution to the publication Putting the Movement Back into Civil Rights Teaching: A Resource Guide for Classrooms and Communities, as well as work at the Brookings Institution on racial health disparities in communities of color in Baltimore City, Maryland. Additionally, Bev-Freda has partnered with the National Council of Negro Women (NCNW) and the NAACP Young Adult Committee in addressing issues of social justice and education reform. She is a Program Manager for District of Columbia Government's Child and Family Service's Agency in the Office of Planning, Policy and Program Support. Dr. Jackson also serves on Board of Counseling for the Commonwealth of Virginia, the Advisory Board for AUx and the Human Services Advisory Board for the City of Chesapeake, Virginia.
Ammarah Rehman AUx Student Staff
Ammarah Rehman (She/Her/Hers) is a rising senior studying International Studies and Communications. She was born and raised in Boston, MA and originally from Karachi, Pakistan. A low income, first generation college student, Ammarah has an interest in how the intersection between race and class play a role in the education system. Therefore, Ammarah co-led an Alternative Break trip to New Orleans to focus on the lack of equity intersects with poverty and race. She is the Associate Editor for Equality for HER, a nonprofit providing free educational resources about issues affecting the 'femme' or feminine identifying community. Ammarah is also the founder of The Muslim Project, an online platform highlighting Muslims from an array of backgrounds in order to fight Islamophobia and the negative stigma around Islam. While on campus, Ammarah is the co-president of the Muslim Student Association as well as the Vice President of the Islam Awareness Coalition. Her mission is to humanize Islam and combat Islamophobia. Off campus you can find Ammarah as an Explainer at the National Air and Space Museum. Over the years, she has interned at National Parks Conservation Association as a Communications intern and at Peace Corps as an Overseas Programming and Training Support Intern. In her spare time, Ammarah loves going to various museums around D.C.
Ashley Roccamo, PhD AUx Instructional Designer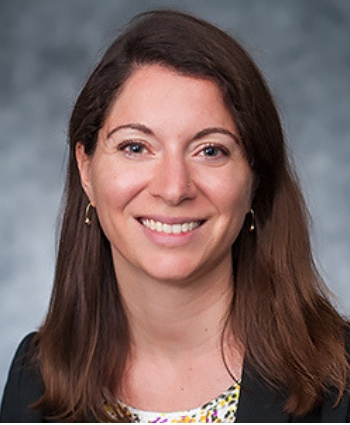 Ashley Roccamo (she/her/hers) joined AU as an Instructional Designer with the e-Learning Support Team in the Bender Library in May of 2018. As an Instructional Designer, she helps AU faculty and staff design and build materials, activities and assessments for online and hybrid courses for a variety of departments. She also serves as the Instructional Designer for the AUx program. In this role, Ashley provides advice on aligning course materials, activities and assessments and edits the online environment for the course. Before working at American University, Ashley spent a year developing and evaluating training programs for Project Officers who monitor the National Health Center program with the Health Resources and Services Administration, and worked with faculty at the University of Southern California to develop and implement a system for measuring student learning and achievement in eleven foreign languages. She earned a dual-title PhD in German Applied Linguistics and Language Science from Penn State University and a BA in German from Millersville University. Outside of working for AU, Ashley also teaches German courses and tutoring sessions online. Her hobbies include learning languages, reading, and traveling.
Angelica Vega AUx Ambassador
Angelica Vega (she/her/hers) is a sophomore, double majoring in Political Science and Philosophy. Angelica grew up in Woodbridge, New Jersey. Over the summer, she was the art coordinator for the Pop-Up Library in her hometown to promote active reading for students. She is involved in various activities around AU campus, such as being a 2nd year class representative for the CAS Lead program and being a co-leader for Youth Empowerment: Honduras in the Alternative Break Program. She is passionate about advocating for equal education opportunity for all students, and she hopes one day she will run for Congress. When she is not busy doing homework, you can find her playing Overwatch, hanging out with friends, and traveling across DC for the best restaurants.
Meng Wang AUx Videographer & Instructional Multimedia Designer
Meng Wang (she, her, hers) graduated from the master's program in film and video at American University. As a filmmaker who studied and practiced video production for nine years, she made several films including documentaries and fictions. In these video production practices, she played various roles such as editor, director, producer and graphic designer. Meng currently works as an Instructional Multimedia Designer at American University library. Her responsibilities includes creating multimedia especially video content in the university's learning management system and other web-based instructional software. Utilizing proven instructional design principles and techniques, she designs, develops, and bridges effective communications between faculty and online learners.