Contact:
Brad G. Knight
Director, AU Core
AU Core
4400 Massachusetts Avenue NW
Washington
,
DC
20016-8145
United States
Core Leaders are full-time undergraduate students working as part-time, paid student-staff members of the AU Core Curriculum. These student leaders offer peer support that helps keep students engaged and deepen learning in their active, inquiry-based classes. Each Core Leader (CL) works directly with a faculty member to support students. 
Learning Outcomes:
After completing this position, the Core Leader will be able to: 
Employ multiple communication strategies to convey ideas
Demonstrate listening and responding skills that encourage critical thinking
Effectively lead groups to accomplish a goal
Practice ethical helping behaviors
CLs can expect to:
Spend approximately 5 hours per week on CL tasks, including time spent in the classroom
Work closely with a faculty member
Facilitate learning
Directly support their peers' academic success and wellbeing
Build communication, planning, facilitation, and other attractive resume skills and experiences
Participate in semi-regular meetings with Core staff
CL Testimonials/Perspectives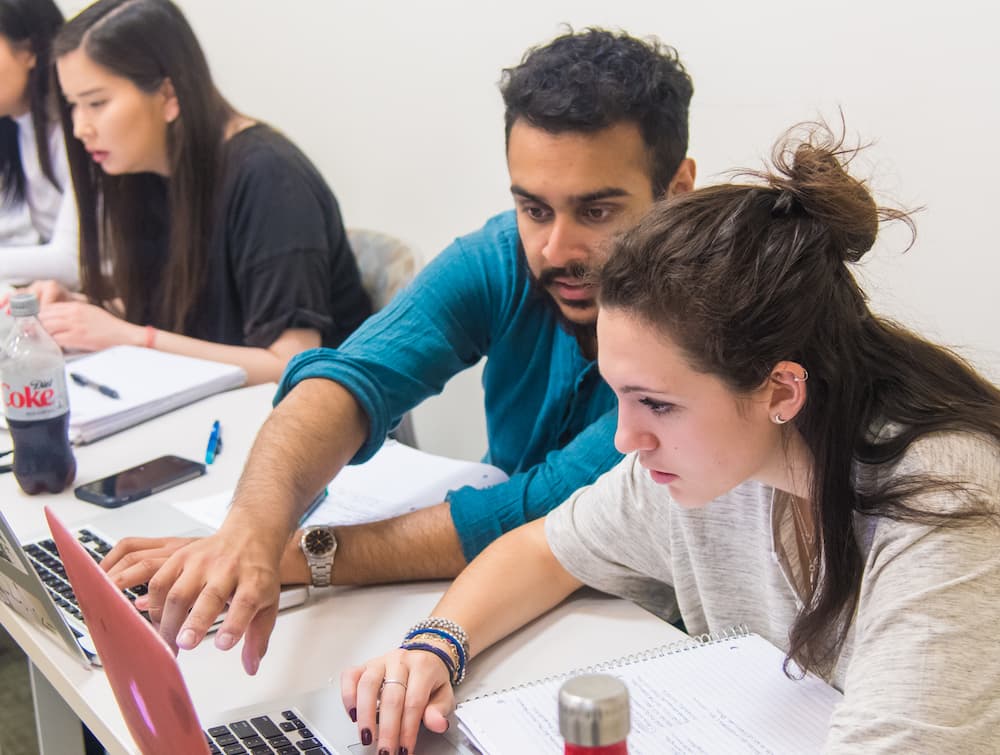 "Through the Core Leader Program, I have been able to not only uplift my peers in their studies but also advance my intellectual curiosity through the course in which I assisted with. Beyond academics, I helped boost confidence and positivity among my peers in order to help them thrive which has been very rewarding and has helped me grow, as well." – Bronwyn W.
"Having the opportunity to be a Core Leader has provided me with a wide array of skills. Through my experience as a CL, I've learned how to communicate better and more efficiently. Working under a professor for the CL program has given me the experience of working on the "other side" of a college classroom. This in turn has helped me become a better student for my professors and employers. I'm extremely grateful for this experience and I'll use the skills I've learned as a Core Leader long after I leave AU." - McKenzie I.
What Makes a Good Core Leader?
There is no single "type" of student who can excel in and bring valuable skills to this role.
Anyone who is engaged, organized, reliable, encouraging, and committed to supporting their peers can be successful Core Leaders.
Join the Team:
If you're interested in the role, speak directly to an instructor! Unlike Complex Problems Program Leaders or AUx Peer Facilitators, Core Leaders (CLs) do not apply for the position. Rather, each semester, AU Core faculty who teach a Habit of Mind or Integrative class can apply to be approved for a CL the following semester. Once approved, they will reach out to students who have expressed interest and/or those who they think would be strong CLs. Keep in mind that you can only serve as a CL for one course at a time, and cannot staff multiple sections of the same course.
If the faculty member would like more information about eligibility and applying, they can take a look at the Core Leader Information and Application link on our Faculty & Staff Resources page.
Does the faculty member teach an AUx or Complex Problems course? Take a look at our Peer Facilitator and Program Leader student roles.