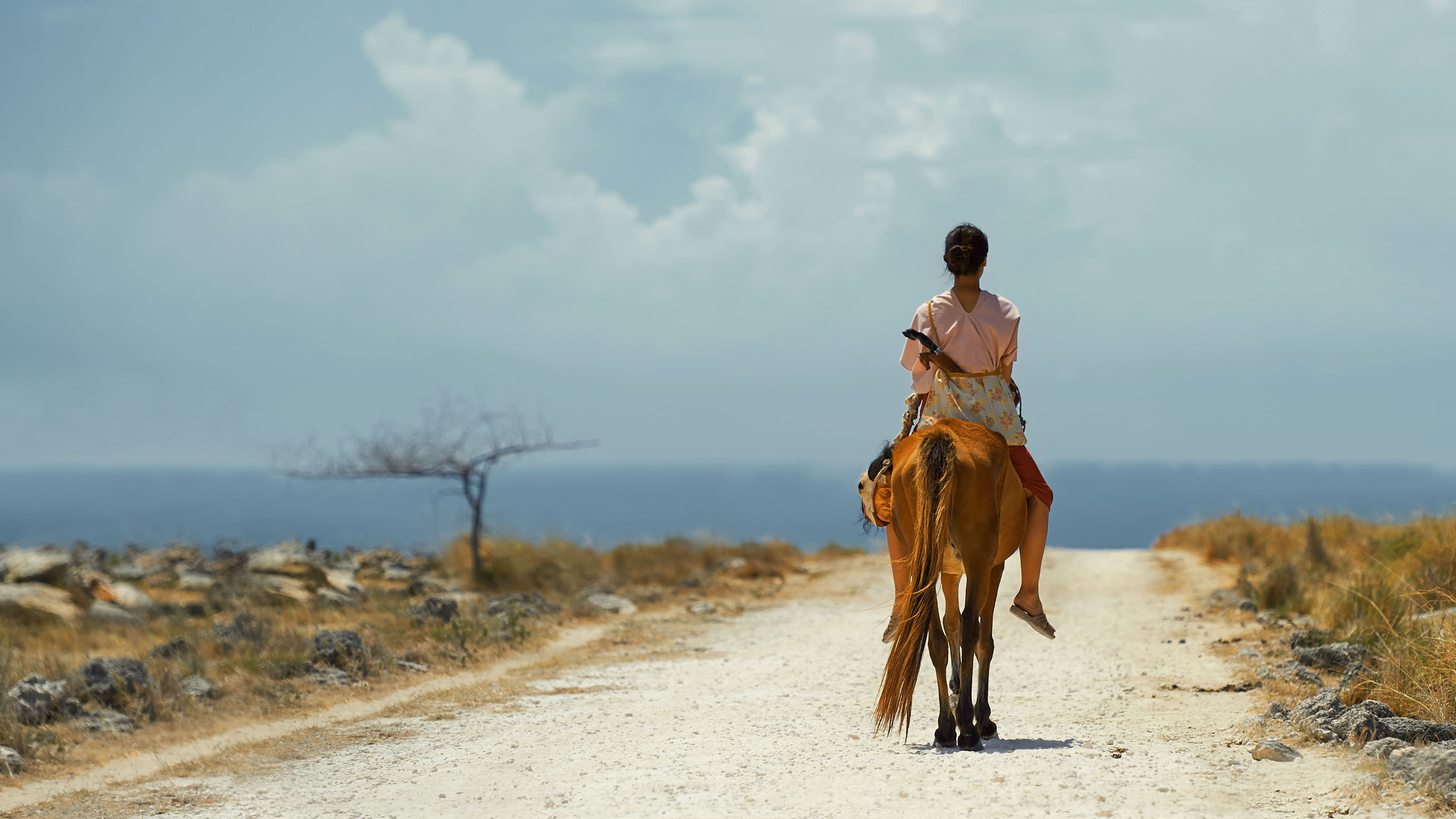 Films Across Borders: Stories of Women
Millions of Women, Countless Stories
50+ Films, 14 Venues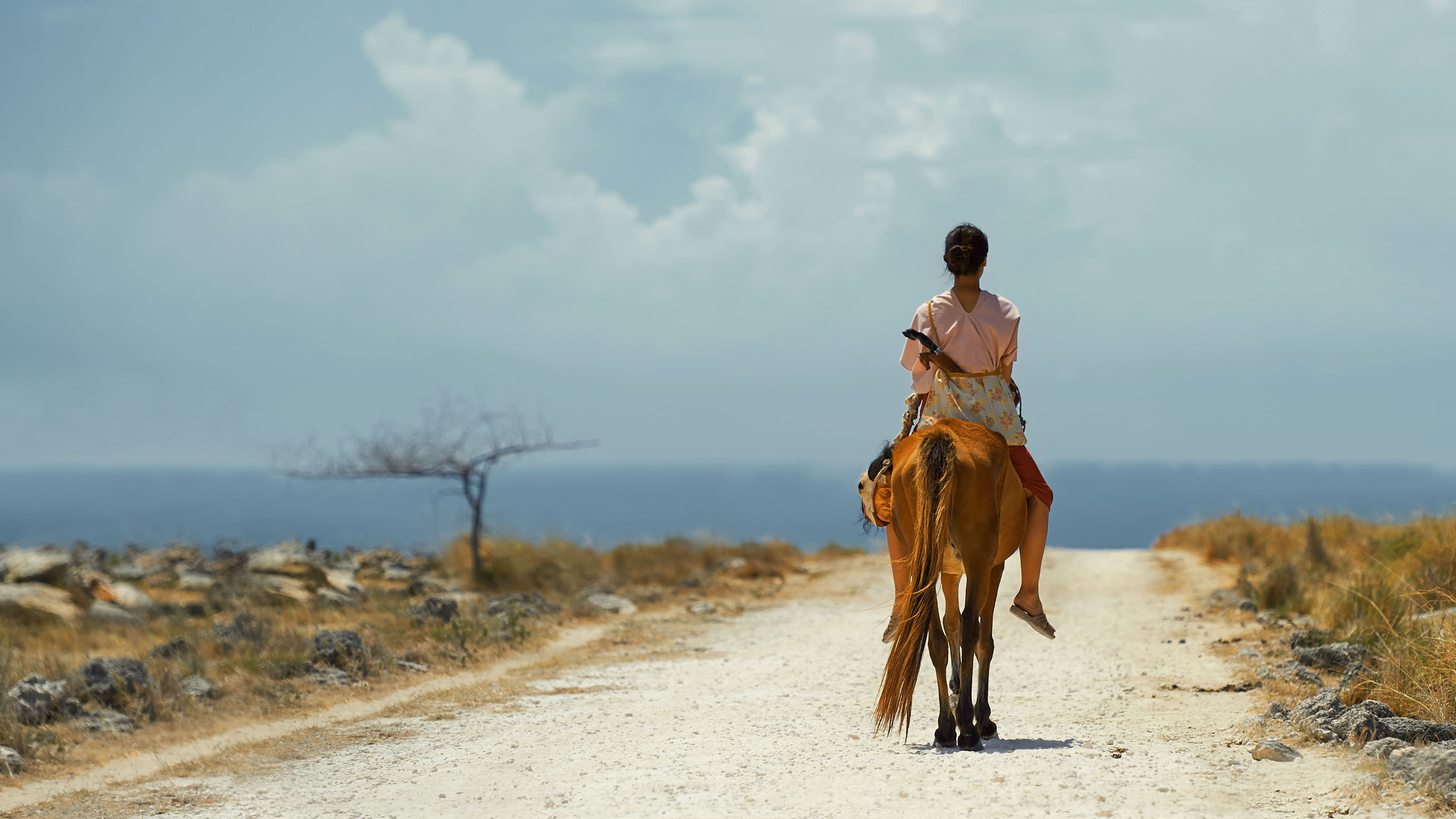 Films Across Borders
4400 Massachusetts Avenue NW
Washington
,
DC
20016
United States
Films Across Borders: Stories of Women
Films Across Borders: Stories of Women, a multi-cultural film series, showcases an eclectic selection of cinematic works by and about women. Now more than ever, the importance of gender-balanced perspectives and parity in representation is clear. Stories of Women gives voice to vital and diverse female viewpoints through dramatic features, documentaries and shorts.
Screenings, panels and audience Q&As will explore key issues around the female gaze, women in film, and the ways in which women, fighting for equality on screen and behind the camera, raise awareness about key social issues, inspire action and pave the way for stories of other underrepresented populations to be brought to the fore.
Fri, Oct 5 | 6:30 pm

RBG (documentary about Ruth Bader Ginsburg)(2018, USA)
Opening Night Reception, Film & Discussion
AU Doyle/Forman Theater

Sat, Oct 6 | 2:00 pm

The Two Faces of a Bamiléké Woman (2017, Belgium/Cameroon)
National Gallery of Art

Sat, Oct 6 | 4:00 pm

Ava (2017, Iran/Canada)
National Gallery of Art

Tues, Oct 9 | 6:30 pm

Most Beautiful Island (2017, USA)
SPAIN arts & culture

Sat, Oct 13 | 2:00 pm

Jamila (2018, Kyrgyzstan)
National Gallery of Art

Sat, Oct 13 | 4:00 pm

DeDe (2017, Georgia)
National Gallery of Art

Tues, Oct 16 | 6:00 pm

Teacher of the Year (2017, USA)
DC Laborfest at Takoma Busboys and Poets

Tues, Oct 16 | 7:00 pm

Hold Me Down (2017, Sweden)
Embassy of Sweden at House of Sweden

Thurs, Oct 18 | 6:00 pm

Hold Me Down (2017, Sweden)
Embassy of Sweden at Phillips Collection

Thur, Oct 18 | 6:30 pm

Greetings from Fukushima (2016, Germany)
Goethe Institut

Tues, Oct 23 | 6:00 pm

Teacher of the Year (2017, USA)
DC Laborfest at Shirlington Busboys and Poets

Thur, Oct 25 | 6:30 pm

24 Weeks (2016, Germany)
Goethe Institut

Sat, Oct 27 | 2:00 pm

The Long Ride by Valerie Lapin Ganley (2017, USA)
Immigration Film Fest at Washington Ethical Society

Sat, Oct 27 | 4:30 pm

New Voices of Immigration:  Student/Youth Shorts Program (2017-18, USA/Germany/Grenada)
Immigration Film Fest at Washington Ethical Society Social Hall

Sat, Oct 27 | 4:30 pm

Women's Work: Lights, Camera, ACTION (2018, USA/UK)
Immigration Film Fest at Washington Ethical Society Main Hall

Sat, Oct 27 | 7:30 pm

The Immigrant(feature), American Deportation(short), & My Immigrant Story(short)(2018, USA)
Immigration Film Fest at Washington Ethical Society

Sun, Oct 28 | 4:30 pm

Women's Stories: In Our Own Words(Program of Shorts)(2017-18, UK/ Poland/ USA/ Turkey/ Bangladesh)
Immigration Film Fest at Washington National Cathedral

Mon, Oct. 29| 7:00 pm

Wanda (1970, USA)
American Film Institute

Tues, Oct 30 | 7:00 pm

The Watermelon Woman (1996, USA)
American Film Institute

November 1 - 4 |

Back for Good (part of FilmNeu) (2017, Germany)
Goethe Institut at E Street Cinema

Thur, Nov 1|5:15 & 9:30 pm

Wanda (1970, USA)
American Film Institute

Thur, Nov 1 | 7:30 pm

The Watermelon Woman (1996, USA)
American Film Institute

Fri, Nov 2 | 5:15 pm

Wings (Krylya) (1996, USSR)
American Film Institute

Fri, Nov 2 | 9:45 pm

Raw (2017, France)
American Film Institute

Sun, Nov 4 | 7:05 pm

One Sings; The Other Doesn't (1977, France)
American Film Institute

Sun, Nov 4 | 9:00 pm

Daisies (1966, Czechoslovakia)
American Film Institute

Mon, Nov 5 | 5:15 & 9:00 pm

Daisies  (1966, Czechoslovakia)
American Film Institute

Mon, Nov 5 | 7:00 pm

Wings (Krylya) (1996, USSR)
American Film Institute

Mon, Nov 5 | 7:05 pm

One Sings; The Other Doesn't (1977, France)
American Film Institute

Tues, Nov 6 | 5:15 pm

Girlfriends (1978, USA)
American Film Institute

Tues, Nov 6 | 7:15 pm

Júlia ist (2017, Spain)
American Film Institute

Tues, Nov 6 | 10:00 pm

Raw (2017, France)
American Film Institute

Wed, Nov 7 | 5:15 & 9:15 pm

Daisies  (1966, Czechoslovakia)
American Film Institute

Wed, Nov 7 | 6:45 pm

Girlfriends (1978, USA)
American Film Institute

Thur, Nov 8 | 5:15 pm

Wings (Krylya) (1996, USSR)
American Film Institute

Thur, Nov 8 | 7:15 pm

Fatma 75 (1975, Tunisia)
American Film Institute

Thur, Nov 8 | 8:45 pm

One Sings, The Other Doesn't (1977, France)
American Film Institute

Thur, Nov 8 | 9:30 pm

Raw (2017, France)
American Film Institute

Fri, Nov 9 | 5:15 pm

My Brilliant Career (1979, Australia)
American Film Institute

Fri, Nov 9 | 9:45 pm

Marlina the Murderer in Four Acts (2017, Indonesia/Malaysia)
American Film Institute

Sat, Nov 10 | 9:45 pm

The Diary of A Teenage Girl (2015, USA)
American Film Institute

Sun, Nov 11 | 7:00 pm

My Brilliant Career (1979, Australia)
American Film Institute

Sun, Nov 11 | 9:15 pm

Marlina the Murderer in Four Acts (2017, Indonesia/Malaysia)
American Film Institute

Mon, Nov 12 | 4:30 pm

My Brilliant Career (1979, Australia)
American Film Institute

Tues, Nov 13 | 4:30 pm

My Brilliant Career (1979, Australia)
American Film Institute

Tues, Nov 13 | 6:00 pm

Adios Amor - The Search for Maria Moreno (2017, USA)
DC Laborfest at Takoma Busboys and Poets

Tues, Nov 13 | 7:00 pm

Cineast(e)s (2013, France)
La Maison Francaise, Embassy of France

Wed, Nov 14 | 6:30 pm

My Brilliant Career (1979, Australia)
American Film Institute

Wed, Nov 14 | 7:00 pm

Naila and the Uprising (2017, USA)
AU Doyle/Forman Theater

Thur, Nov 15 | 4:30 pm

My Brilliant Career (1979, Australia)
American Film Institute

Thur, Nov 15 | 7:15 pm

Mademoiselle Paradis (2018, Austria/Germany)
American Film Institute

Thur, Nov 15 | 6:30 pm

The Eternal Feminine (2017, Mexico)
Mexican Cultural Institute at NYU's DC Campus 

Thur, Nov 15 | 9:20 pm

The Diary of A Teenage Girl  (2015, USA)
American Film Institute

Fri, Nov 16 | 9:15 pm

Sofia (2018, France)
American Film Institute

Sat, Nov 17 | 10:30 pm

Scarlet Diva (2000, Italy)
American Film Institute

Sun, Nov 18 | 7:30 pm

Jeanne Dielman, 23 Commerce Quay, 1080 Brussels (1975, France)
American Film Institute

Mon, Nov 19 | 7:00 pm

Sir (2018, India)
American Film Institute

Mon, Nov 19 | 9:15 pm

Sofia (2018, France)
American Film Institute

Tues, Nov 20 | 9:20 pm

Scarlet Diva (2000, Italy)
American Film Institute

Wed, Nov 21 | 7:00 pm

Sir (2018, India)
American Film Institute

Wed, Nov 21 | 9:15 pm

Sofia (2018, France)
American Film Institute

Tues, Nov 27 | 6:00 pm

Adios Amor - The Search for Maria Moreno (2017, USA)
DC Laborfest at Shirlington Busboys and Poets

Tues, Nov 27 | 7:00 pm

All About Actresses (2009, France)
La Maison Française, Embassy of France

Wed, Nov 28 | 6:30 pm

We are always walking (2017, Mexico)
Mexican Cultural Institute/Screening at NYU's DC Campus

Thurs, Nov 29 | 6:45 pm

Dancing Beethoven (2016, Germany)
SPAIN arts & culture

Tues, Dec 4 | 6:45 pm

Summer 1993 (2017, USA)
SPAIN arts & culture

Wed, Dec 5 | 7:00 pm

Faces Places (2017, France)
AU Doyle/Forman Theater

Tues, Dec 11 | 7:00 pm

Montparnasse Bienvenüe (2017, France)
La Maison Française, Embassy of France

Tues, Dec 18 | 6:00 pm

Union Maids (1976, USA)
DC Laborfest at Takoma Busboys and Poets

Tues, Dec 18 | 6:00 pm

Union Maids (1976, USA)
DC Laborfest at Shirlington Busboys and Poets
At American University Films Across Borders: Stories of Women events are presented through the International Cinema Series sponsored by: