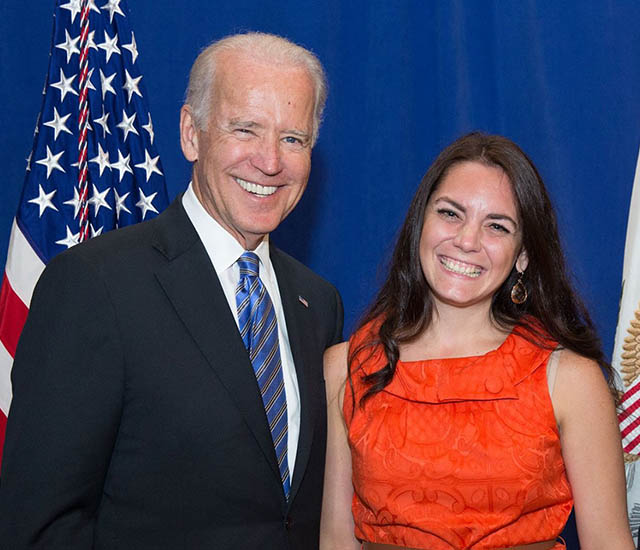 Taylor Prochnow, SOC/MA '18
I wanted to be in this kind of classroom having these kinds of debates.
As a full-time student who also holds a full-time job in crisis communication and PR, Taylor Prochnow appreciates the emphasis on quantitative analysis in the Political Communication master's program. She can apply her studies directly to her work, tackling problems she sees and changes she wants to make. Conversations with her professors about the 2016 election kept her optimistic about politics, and she could analyze the election data scientifically and study messaging and follow-through; contextualizing in a constructive way.
AU Public Communication Video>
1:54
Public Communication at American University 
MA in Strategic Communication
Advance your career by combining the theories of effective communication with practical application.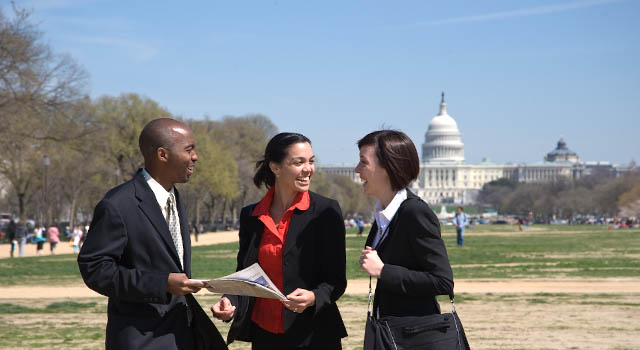 MA in Political Communication
Gain a thorough grounding in political science, strategic communication, research, and media.
BA in Public Relations & Strategic Communication
Learn the skills and innovative methods that are in demand.
Top 5 One of five finalists for Outstanding PR Education Program in 2019
by PRWeek