What is this series about? 
To foster dialogue surrounding the feat of creating industry-wide change, the American University School of Communication is hosting a three-part panel series, Breaking Through: Conversations on Equity & Inclusion Across Media. The series will provide SOC students an opportunity to connect with AU alumni and career professionals who can offer advice on navigating underrepresentation in media, tips for transitioning into their formal careers, and tools for "breaking through" barriers to equity. 
Series Dates and Guests:
Tuesday, March 2nd - 7-8pm EST: Jenna Caldwell, Lauren Lumpkin, Kiyoka Rhodes & T. Kevin Walker
Thursday, March 25, 2021 - 7-8pm EST: Brandon Benavides, Alyssa Bradley & Kavell Brown
Wednesday, April 21, 2021 - 7-8pm EST: Natalie Edwards, Theodore Kim & Shalya Racquel 

April 21 Event Speakers included: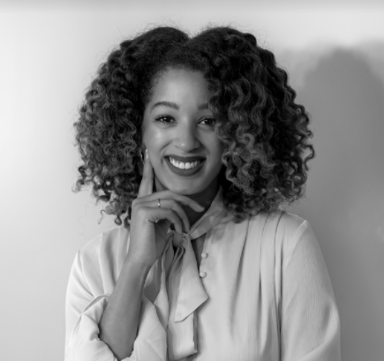 Natalie Edwards
Natalie Edwards is the Chief Diversity Officer at National Grid. Before joining National Grid in 2021, Edwards served as Global Executive Director of Inclusion & Diversity for The Estee Lauder Companies, where she led inclusion strategy and operations for the Companies' 45,000 employees and 25+ prestige cosmetics, skincare, fragrance, and haircare brands in the 150 countries their products are sold. 

She joined Estee Lauder in May of 2018 after graduating with her MBA from the Wharton School at the University of Pennsylvania, with a dual concentration in business analytics & operations. While at Wharton, Edwards served as the Graduate Association's Vice-President of Diversity, one of the only student members appointed by the Dean to serve on the Diversity Strategy & Policy Task Force. In that role she helped draft and execute the school's first official diversity strategy, advising the school's leadership, which resulted in doubling the MBA Black student population in one year to a school record high. Edwards was recognized for her work in diversifying higher business education by being named to Poets & Quants "Best & Brightest MBAs" list, profiling the top 100 MBAs, and was 1 of the 3 Wharton MBA's featured, out of her class of 850.

Edwards is also a proud alumna of Howard University where she earned a BBA in finance and was named Bisonette (Female Graduate) of the Year. The daughter of two Jamaican immigrants and a Texan at heart, she lives in New Jersey with her husband and greyhound rescue puppy, Grace.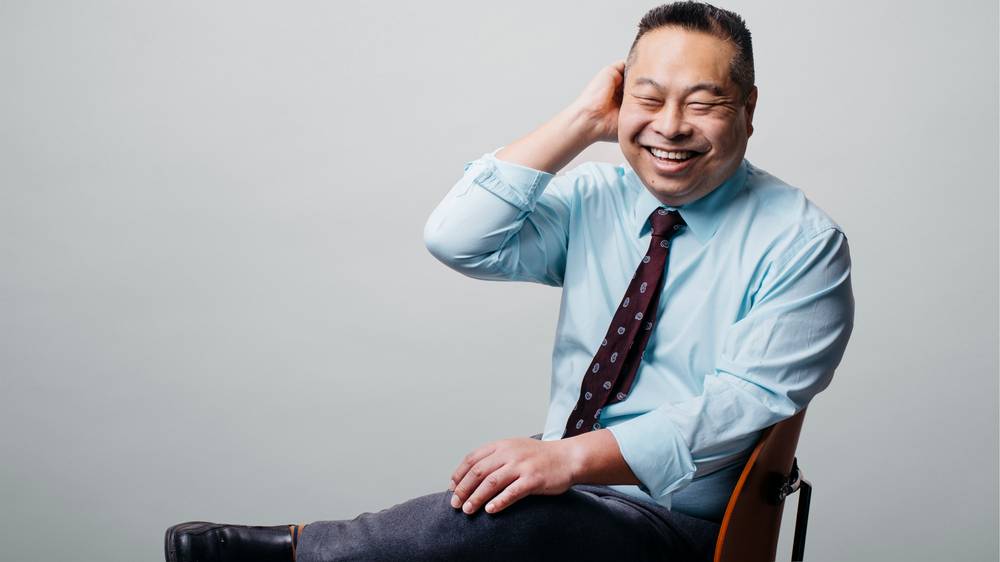 Theodore Kim
Ted Kim is Director of Early Career Journalism Strategy and Recruiting for The New York Times. He oversees early-career programs in the newsroom and helped conceive and create the Times Fellowship. He previously worked on training and strategy with digital story forms and was an assistant editor helping shepherd the nightly report on its digital platforms. The Times is his sixth newsroom. He has previously worked as mobile editor of the Washington Post, and worked as a reporter in Texas, Indiana and Maryland. He has covered three governors, as well as beats ranging from air travel to suburban growth. Ted has a bachelor's in English and communications from Boston College and a master's in journalism from American University and was a former national board member for the Asian American Journalists Association.
Shayla Racquel
USDA - Branch Chief, Office of Diversity & Inclusion by day and filmmaker by passion, Shayla Racquel is the quintessential creative, born and raised in South Carolina but currently living in Washington, DC. Diagnosed with Sickle Cell Disease at birth and having a stroke at the young age of 12, her childhood battle with the disease is what brought her closer to the art of storytelling and the love of filmmaking. 
Over the course of Shayla Racquel's career, her work has been selected in over 40 film festivals and has won 20 awards to date including a Student Emmy from the National Academy of Television Arts & Sciences - National Capital Chapter. After receiving an award from Sony in collaboration with American University, her project Riverment, a short film about a grandmother and granddaughter's cross-generational approaches to activism, was acquired by Magic Johnson's ASPiRE TV, FOX streaming platform Tubi, and Sean "P.Diddy" Comb's REVOLT TV. She was recently interviewed by Vivica J. Fox on her work for FOX SOUL's The Screening Room. Shayla Racquel's work has been highlighted by Shadow & Act, OkayPlayer, and Indiewire to name a few. Her storytelling capabilities have been featured by the Washington Post, Facebook, as well as VIBE magazine. Her felicific smile and appreciation for life brightens the room – you will know Shayla Racquel when she greets you with, "Smiles bring sunshine to the soul!"
Felicia Parks (panel moderator) 
As a seasoned career advisor for the School of Communication, Felicia enjoys coaching students through resume critiques, interviewing techniques, salary negotiation, and writing cover letters for internships and full-time employment. During advising sessions with students, studying public communication or broadcast journalism, Felicia shares her real-life experiences of writing press releases, creating strategic public relations campaigns and developing on-air scripts for various radio and television broadcasts. Felicia launched her career with Electronic Data Systems' public relations group and advanced within the company, serving as EDS' Office of Government Affairs representative and ultimately as national campus relations & staffing team supervisor. Additionally, she provided communication strategies to local county campaigns, multi-state engineering competitions, several inner-city youth groups, and an alumni association dedicated to providing scholarship and networking opportunities to college students. Before joining the Career Center SOC Team, Felicia advised Kogod business students from 2004 – 2008.
March 25 Event Speakers included: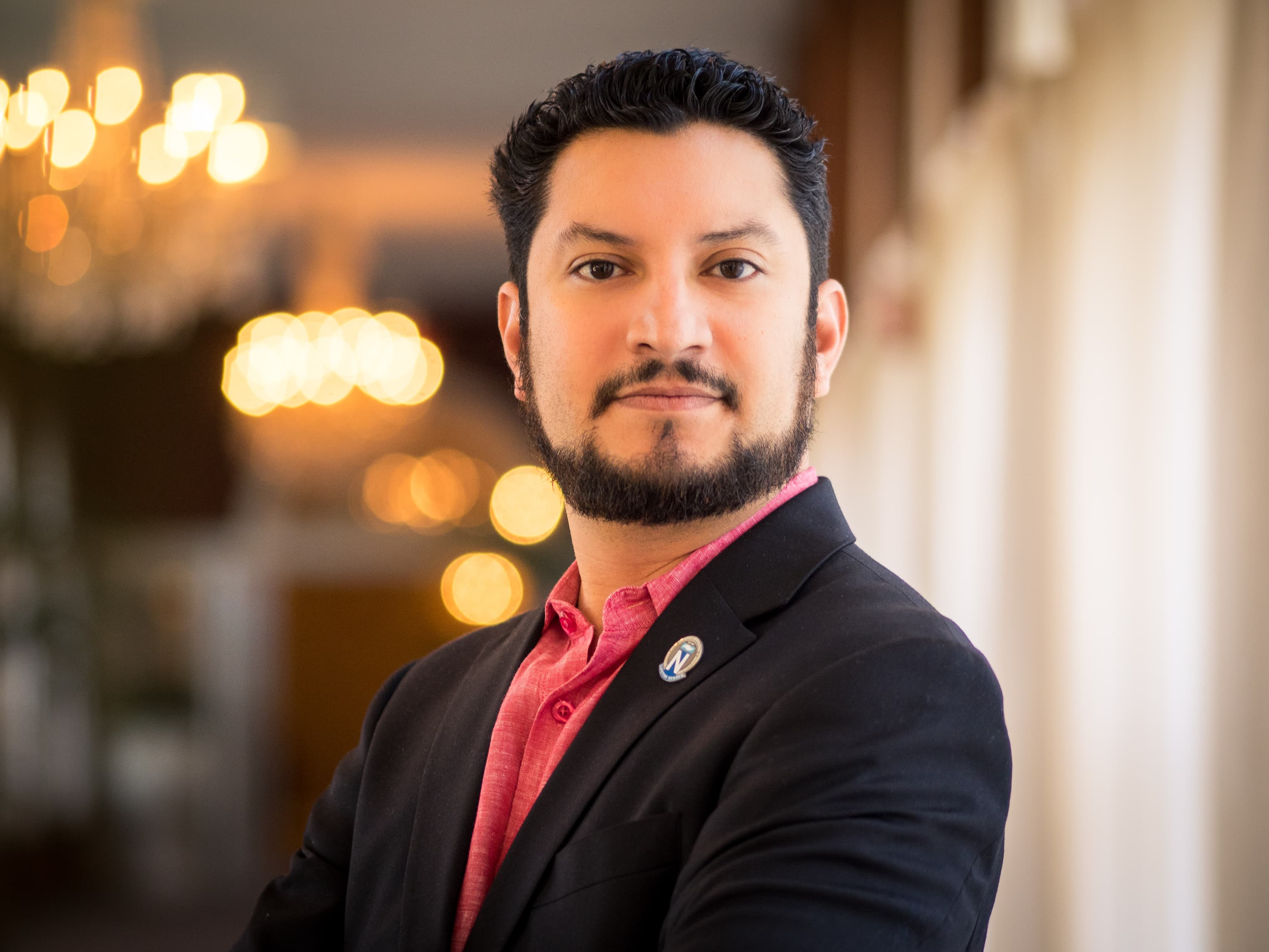 Brandon A. Benavides 
Brandon Benavides, MA '04 is a content producer at NBC4 in Washington, D.C. He is an adjunct lecturer at Georgetown University. Benavides serves on the Mid-Atlantic Local Board for SAG-AFTRA. He served as President of the National Association of Hispanic Journalists 2016-2018. The Emmy award-winning journalist started his career as a producer at KETK-TV in Tyler,
Texas. He also worked at KSTP-TV in Minneapolis/St.Paul, Minnesota and KSAT12 in San Antonio, Texas.
Benavides earned his Master of Arts in Communication: Journalism and Public Affairs at American University in Washington, D.C. He graduated
with a Bachelor of Arts degree in Communication from St. Edward's University in Austin, Texas. Benavides lives in Lanham, Maryland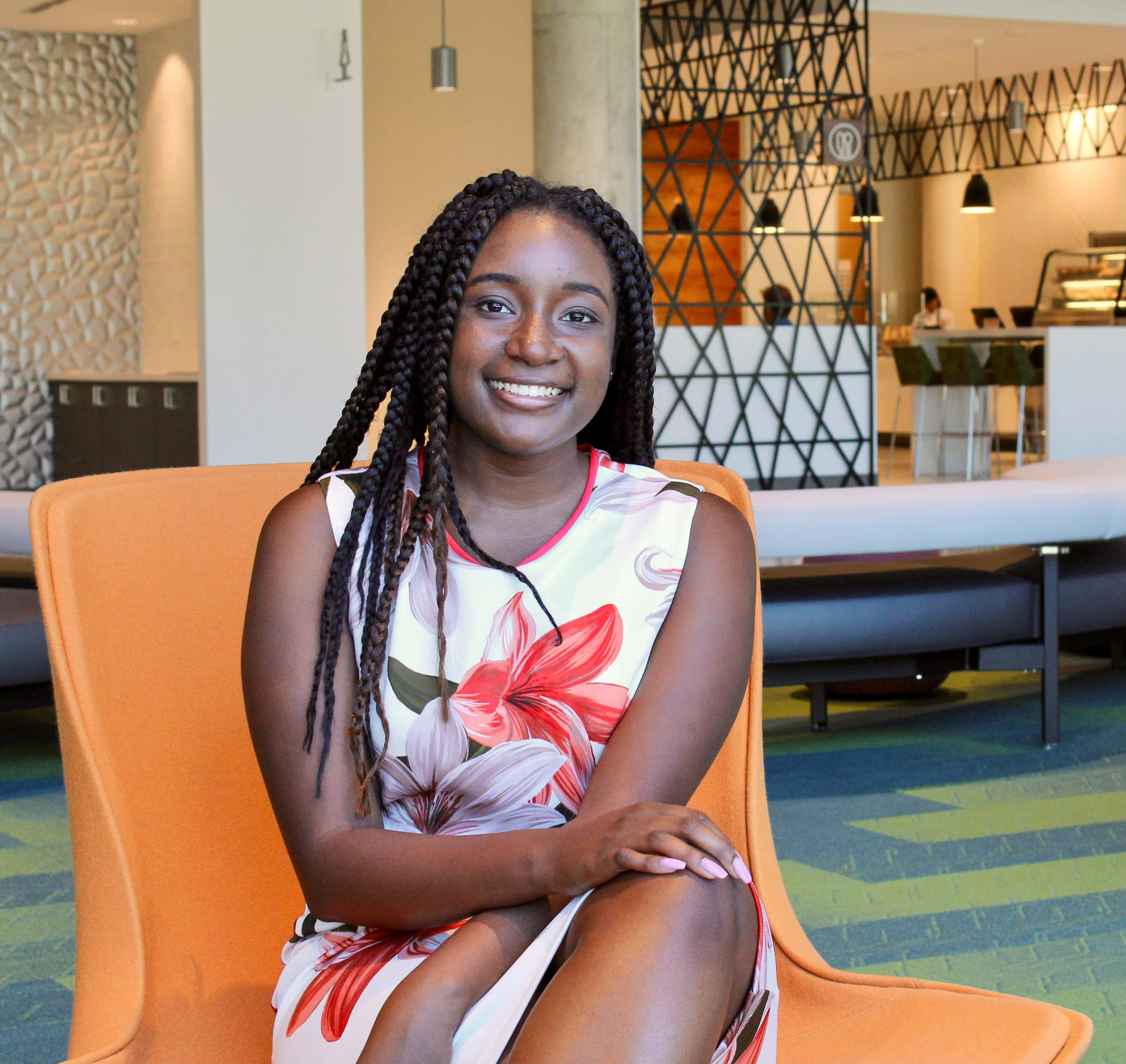 Alyssa Bradley
Alyssa Bradley graduated from AU SOC in May of 2020 with a B.A. in public relations and strategic communication. She currently works as an Account Coordinator at Fenton where she uses her background in cultural communication, social media management, and politics to implement communication strategies that create lasting change. Alyssa supports the account and digital teams in many ways to execute strategies that move the needle on issues she cares about most ranging from environmental justice to global health equity.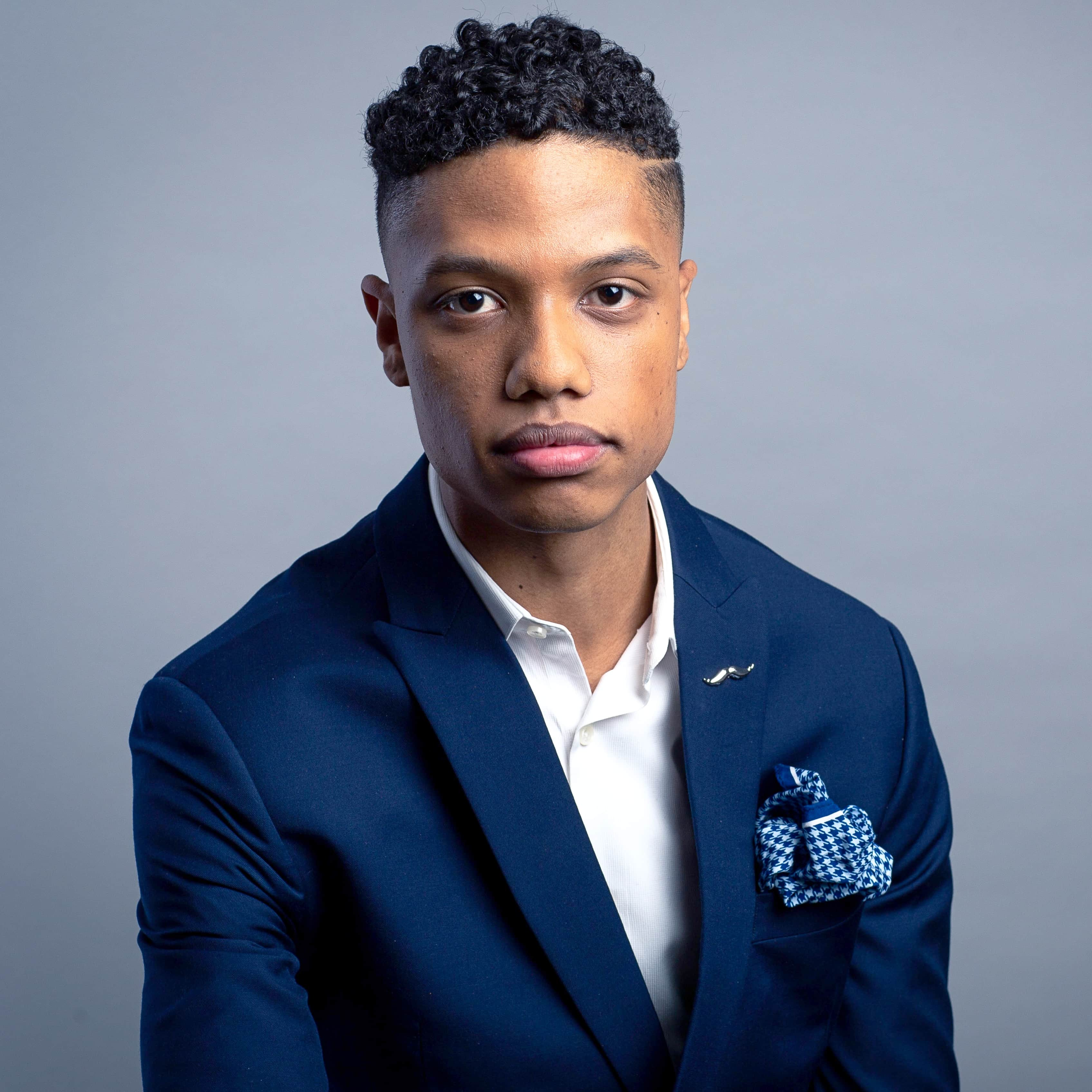 Kavell Brown
Kavell Brown is the senior coordinator of community investment and corporate social responsibility at ViacomCBS Inc. In his current role, Kavell oversees the company's corporate philanthropic giving spearheads company-wide youth engagement initiatives, and helps to develop pro-social cause marketing campaigns with his team.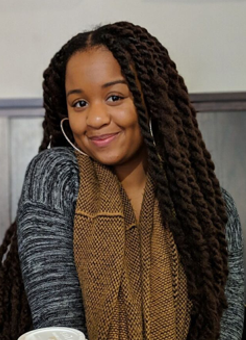 Danari Hairston (panel moderator)
Danari Hairston joined the SOC Dean's Office in 2019 as the new Assistant to the Dean/Inclusion Coordinator. Prior to working at AU, Danari was a fellow at Atlantic Media, where she worked as an Email Marketing Coordinator and Content Creator at National Journal. She brings a variety of experiences honed in internships at Atlantic Media, the Environmental Integrity Project, Grace Covenant Church, and the US Department of Commerce. Danari also has a keen interest in social justice issues and is passionate about inclusive excellence work. She is a graduate of Howard University with a BA in English.
March 2 Event Speakers included: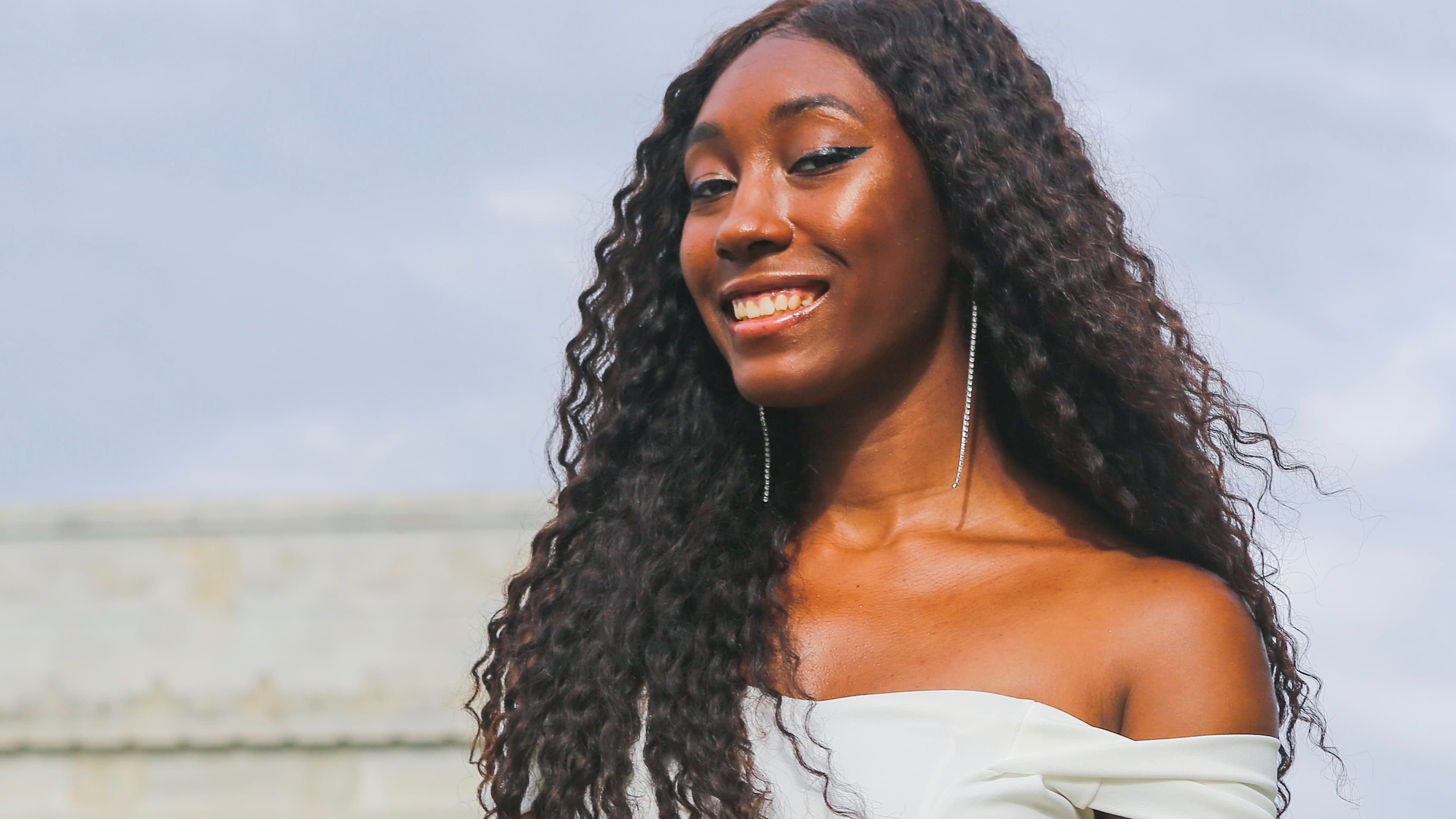 Jenna Caldwell
Jenna Caldwell is a production associate for TIME's weekly, digital talk show TIME100 Talks.  In 2019, she graduated from the School of International Service at American University in Washington, D.C. Majoring in International Studies, Jenna's thematic focus was identity, race, gender and culture coupled by a regional focus in Latin America. During her undergraduate career, Jenna served as the President of the American University Association of Black Journalists and President & Editor-in-Chief of The Blackprint, American University's sole magazine dedicated to marginalized students. Her writing can also be found in various publications. In 2020, she earned her master's degree from the Columbia University Graduate School of Journalism with a focus on multimedia reporting and production.  
Lauren Lumpkin
Lauren Lumpkin is a local higher education reporter for The Washington Post. She joined The Post in 2020 after a year-long fellowship on the education desk. Before coming to The Post, Lauren covered public schools for the Capital Gazette and breaking news for the Baltimore Sun. She has previously contributed to the Nation and NBC Washington.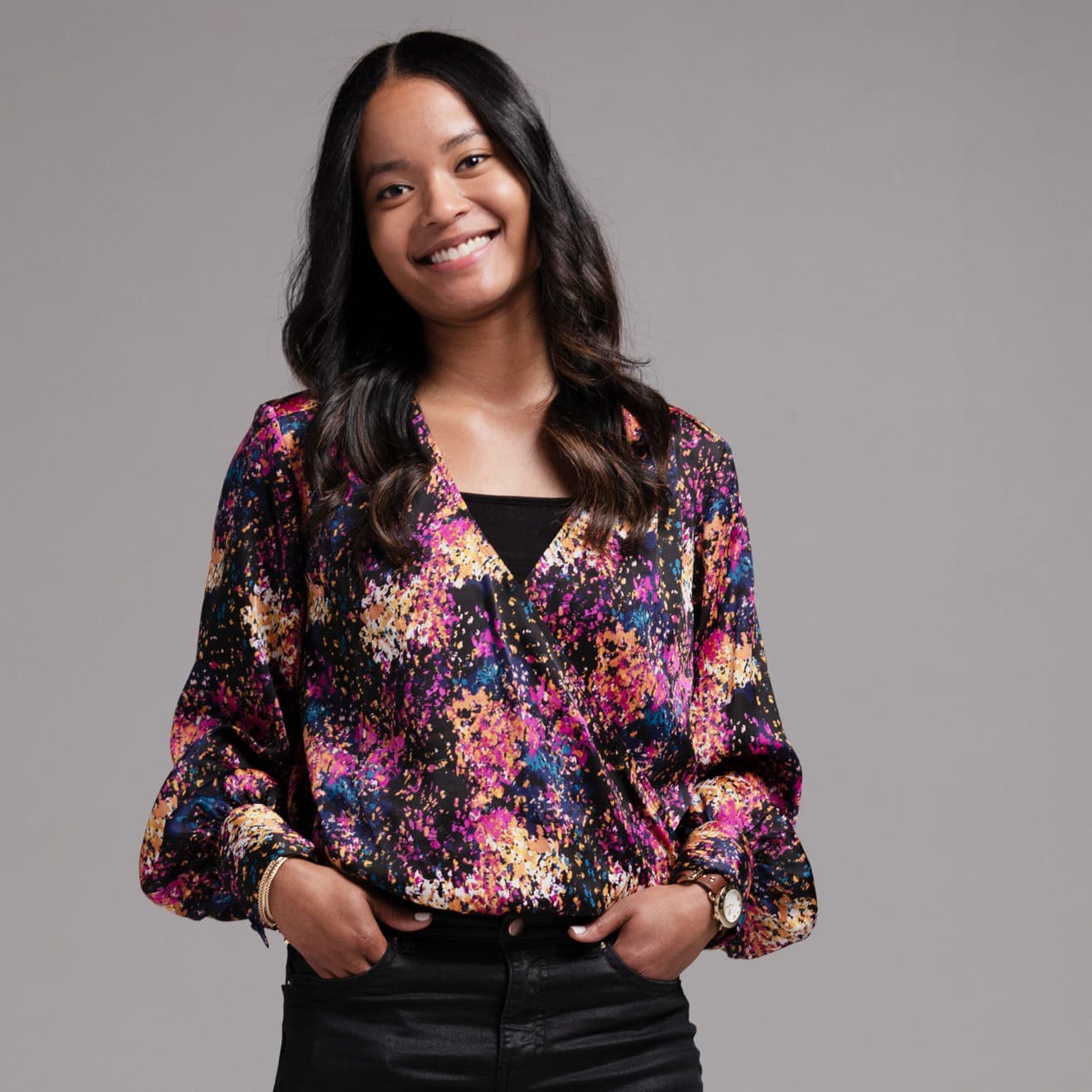 Kiyoka Rhodes 
Kiyoka Rhodes (a.k.a. Kex) is an Emmy-nominated writer, producer and director of films and branded content for multiscreen platforms. She graduated from American University with a B.A. in Film & Media Arts and a minor in Graphic Design. Since then, she has directed and produced various commercials, films and other content for television with companies like NBC4 Washington, Comcast, The CW Network (DCW50), the American Bar Association (ABA) and most recently with BBC Studios and 60 Second Docs (@60secdocs). Kiyoka is the Founder/Creative Director of KEX STUDIOS — a full-service production company specializing in film and video, branded content, and design. She is a member of the National Academy of Television Arts & Sciences and will continue using the art of film to tell stories with purpose and impact. #keepitmoving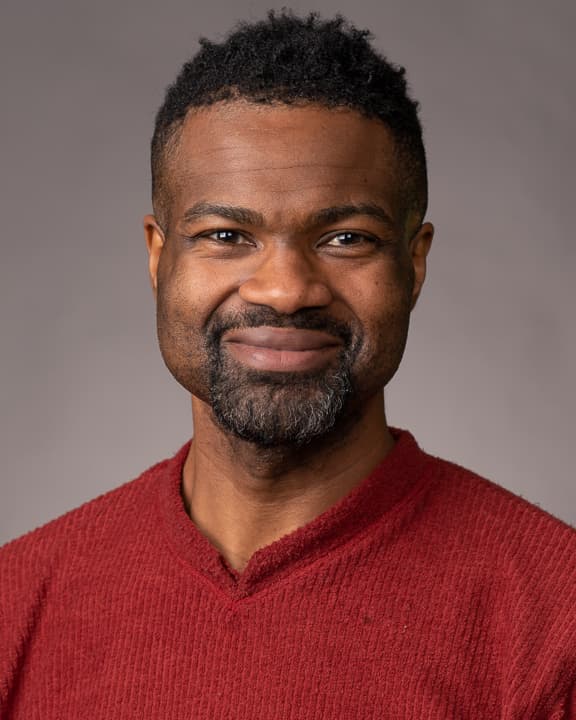 Kevin Walker
T. Kevin Walker is a corporate communications/public relations specialist at GEICO, based at the company's corporate headquarters in Chevy Chase, Maryland. He previously served as communications assistant at the Center for Global Policy Solutions, a Washington, D.C.-based think tank focused on issues of social inequality. There, he helped to organize a Capitol Hill briefing and a national summit on issues related to the digital divide. He spent the first 14 years of his professional career in journalism, mostly as the managing editor of the Winston-Salem Chronicle, a North Carolina community weekly with a circulation of more than 10,000. Under his watch, the paper collected more than 25 state and national awards. He continues to work as a freelance journalist, most recently for George Washington University Today and GW Nursing Magazine. Kevin earned a BA in journalism and mass communication from the University of North Carolina at Chapel Hill and a MA in strategic communication from American University.
Professor Priya Doshi (panel moderator)
Priya Lothe Doshi is a professorial lecturer in strategic communications and Inclusion Officer for AU's School of Communication. She has 20 years of experience as a public relations practitioner creating and implementing strategic communications plans, conducting media relations, training spokespeople, and planning high profile events. At American University, she teaches a number of courses in public relations and strategic communications including international strategic communication, communication theory, communication and society and public relations. As SOC's Inclusion Officer, she's responsible for collaborating across the university to ensure a more inclusive environment for students, faculty and staff through programming, training and improved policies and procedures. Ms. Doshi holds a master's degree in international affairs from Columbia University's School of International and Public Affairs and a bachelor's degree in political science from Vassar College.
Series Dates and Guests:
Tuesday, March 2nd - 7-8pm EST: Jenna Caldwell, Lauren Lumpkin, Kiyoka Rhodes & T. Kevin Walker
Thursday, March 25, 2021 - 7-8pm EST: Brandon Benavides, Alyssa Bradley & Kavell Brown
Wednesday, April 21, 2021 - 7-8pm EST: Natalie Edwards, Theodore Kim & Shalya Racquel