Communications
American University and DC Public Library Partner for Neighborhood Games and Outdoor Stories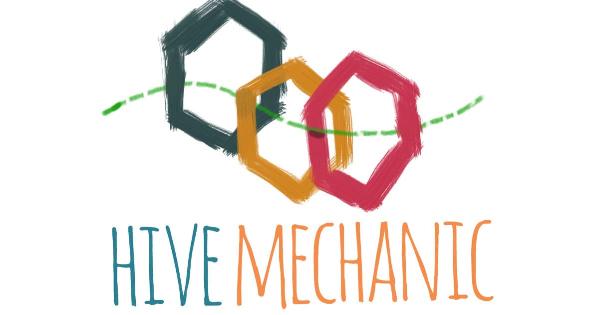 Learning about a local sculpture by texting it. Taking an audio tour or a story walk using a cell phone. Soon, people in 25 communities could learn how to make outdoor games and other interactive experiences like these at their library.
Two years of funding begins this month for American University's Game Center and the DC Public Library (DCPL) to offer libraries tools, training, and templates to create neighborhood games. The $249,896 in funding comes from the Institute of Museum and Library Services (IMLS), which is the primary source of federal support for the nation's libraries and museums.
Called "Engaging Beyond Our Walls," the project addresses three needs lacking in public libraries: basic training in game design for communities, templates of successful games result in community participation, including with ties to local history and public space, free authoring tools that are easy enough for non-technical users to create games.
Residents in 20+ cities and towns will make hundreds of outdoor games and interactive stories through this grant. The games are made with Hive Mechanic, a game engine for neighborhoods that requires no coding skills to use. To better cross the digital divide and support social distancing during COVID, most games will be playable with accessible technologies including text messaging, QR codes, and public screens.
The project will offer libraries the tools, training, and templates they need for DIY storytelling to bring together digital collections and technology, with residents themselves as makers. Libraries will leverage their expertise in media literacy and local information to help democratize civic play, amplify hidden voices, and engage new audiences in public space.
"Libraries are often the only institutions in neighborhoods that provide both civic and community content," said Benjamin Stokes, project director and associate professor at American University (AU). "With this grant we can demonstrate that local, interactive games can connect us more deeply to our physical streets and local history, and ultimately our neighborhood and community."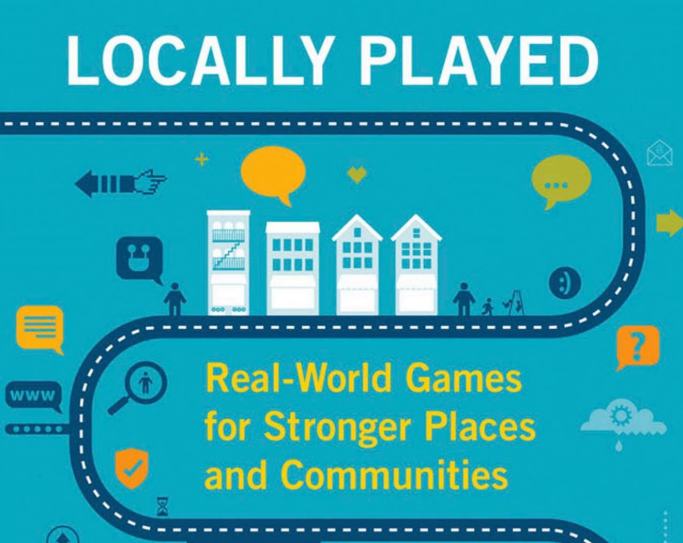 The AU Game Center explores the impact of games and play in contexts like health, education, policy, and governance. The project was inspired by Stokes' recent book, "Locally Played." DCPL will guide the curriculum development around local history and video training needed to expand the project.
Stokes said, "Previously, game making in libraries has emphasized screen-based media, from Minecraft to Scratch, often focused on youth in STE(A)M initiatives. By contrast, we insist on play and engagement that is primarily outdoors and features community assets and voices in public space. During the pandemic, for example, outdoor 'story walks' have surged in popularity at libraries, yet they are almost exclusively analog -- and not interactive."
The proposed grant will reach national scale through three workshop cycles. In the first year, five "exemplar libraries" in the Mid-Atlantic region (including rural and small libraries) will host workshops in their own libraries, and help to create our training videos around librarian needs and actual use. Our second year will pivot to online and asynchronous training. Each call for applicants will yield an additional ten-plus cities/towns/tribal regions. The project will result in training materials, game templates, and free authoring tools for libraries to use with their communities.
Impact tracking will be led by AU School of Communication's Center for Media & Social Impact (CMSI). CMSI is one of the nation's leading centers for evaluating the impact of media on civic and community engagement.
The open source software behind Hive Mechanic was developed by Audacious Software and the AU Game Center. Audacious Software specializes in low-tech approaches to mobile media, especially involving text and multimedia messaging to reach public audiences. Seed funding for Hive Mechanic was provided by the AU Provost's Office and the AU School of Communication.
Teddy Consulting is the project lead for creating the videos and tutorials for residents to make their own games and interactive stories.
The project was made possible in part by the Institute of Museum and Library Services . "As pillars of our communities, libraries and museums bring people together by providing important programs, services, and collections. These institutions are trusted spaces where people can learn, explore and grow," said IMLS Director Crosby Kemper. "IMLS is proud to support their initiatives through our grants as they educate and enhance their communities."