Communications
New Grant Supports CMSI's Work in Civic Storytelling and Social Justice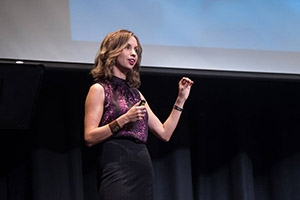 What is the role of comedy and the function of narrative and civic storytelling in social justice? How diverse are contemporary media industries? How can entertainment storytelling be harnessed for social change? What are the risks facing investigative documentary makers in a digitally connected world? How do principles of fair use allow creative artists and scholars do their work?
The Center for Media & Social Impact (CMSI), based at the American University School of Communication (AU SOC), has been hard at work developing new insights and answers responding to these questions. An innovation lab and research center that creates, studies, and showcases media for social impact through its research, convenings and creative works, CMSI bridges boundaries between scholars and communication practitioners across disciplines including media production, media impact, public policy, and audience engagement.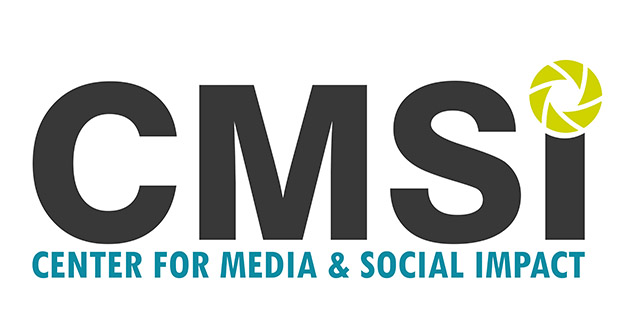 In 2018, CMSI will expand its efforts at the intersection of media and participatory and nonfiction storytelling for social justice and equity thanks to a $400,000 grant from the John D. and Catherine T. MacArthur Foundation. The grant will allow CMSI to fund a competitive post-doctoral fellowship; expand full-time staff; produce the biennial national convening, Story Movements (scheduled for early 2019); complete and distribute public-facing and peer-reviewed research and creative efforts; and invite collaborative work from faculty fellows.
"CMSI's commitment to examining and raising the profile of the role of participatory media in social change is essential at this moment, as the opportunities presented by new media to engage more Americans for civic action continue to multiply, largely untapped," said Jennifer Humke, senior program officer at the MacArthur Foundation.
"The MacArthur Foundation grant will support our efforts to convene media makers and thought leaders to examine the impact of media - across platforms - on social change. The Foundation is deeply respected for its expertise in this area, and we look forward to our collaboration with its leaders and many grantees," said Caty Borum Chattoo, CMSI's director and SOC executive in residence.
Over the last two years, CMSI has garnered 20 grants and funded projects from foundations and media organizations including the MacArthur Foundation, Bill & Melinda Gates Foundation, Ford Foundation, Atlantic Philanthropies, Unbound Philanthropy, the Fledgling Fund, Independent Television Service, the Alfred P. Sloan Foundation, the Andrew W. Mellon Foundation, Univision, Participant Media, Odyssey Networks, and the Opportunity Institute.
In 2018, in addition to its work in civic participation and storytelling, CMSI will shape new initiatives in its four priority areas: Civic Media Storytelling & Social Justice; Documentary, Independent Storytelling & Democracy; Entertainment Storytelling & Social Change (including comedy); and Copyright, Fair Use & Creative Commons. As part of these projects, CMSI will bring on four faculty fellows whose work intersects with the Center.
"The Center for Media and Social Impact is developing relevant, actionable research and programming that capitalizes on new opportunities to ask and answer new questions, to bring people together, and to serve in a vibrant role within a dynamic professional ecosystem of civic media makers and organizations," said Jeff Rutenbeck, dean of AU SOC.
Civic Media Storytelling and Social Justice

Benjamin Stokes is a CMSI fellow and SOC professor.
In the digital age, the traditional notion of media gatekeepers has changed dramatically as communities develop and disseminate their own stories, as can be seen in evolving agenda-setting movements, from Occupy Wall Street to Black Lives Matter, but also in local community-based efforts. CMSI fellow and SOC professor Benjamin Stokes works centrally in this area, including his ongoing work to examine the civic functions of place-based gaming. 
Also in this subject field, CMSI recently distributed an investigation of social media activity in the Black Lives Matter Movement, Beyond the Hashtags, and convened the first-annual Story Movements convening, an expanded version of the long-running Media That Matters conference. Understanding the role and range of participatory storytelling is still evolving. To fill this gap, CMSI will continue a series of investigations about civic media storytelling approaches and chronicle and spotlight other participatory storytelling works.
Documentary, Independent Storytelling and Democracy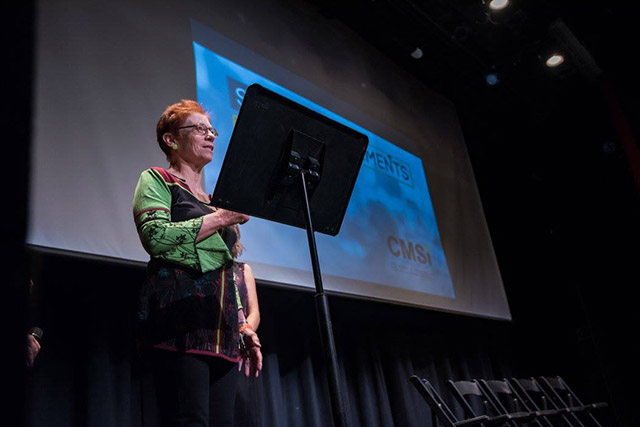 Patricia Aufderheide, SOC Professor and CMSI Founder, speaks at Story Movements
CMSI's documentary research focuses on diversity and representation, economic impact and models, impact and empowerment of marginalized communities, risk and security for documentary filmmakers, and more. The Center has completed several of the only existing studies about diversity, representation, and inclusion in nonfiction filmmaking, including: The State of the U.S. Documentary Field Study in association with the International Documentary Association, the first-ever national survey of documentary film professionals; Documentaries & Diversity in Public & Commercial TV; and Oscars So White: Race and Gender in Documentary Feature Films. The Center's Dangerous Documentaries: Reducing Risk When Telling Truth to Power report helped to inspire the new International Documentary Association Enterprise Fund for documentary filmmakers working in an investigative capacity.
In the next year, CMSI will launch the next State of the Documentary Field national study, in association with the International Documentary Association. The team is also working on a new study that examines documentary production economics and producers. CMSI also will release the second of its two-part investigation into the role of documentary films in public policy; the first, When Movies Go to Washington: The Documentary Films & Public Policy in the United States, was published in 2017.
CMSI will continue its ongoing exploration of gender, racial and ethnic diversity in documentary storytelling through its annual Oscars So White study, along with a long-term research project with the Center for Documentary Studies at Duke University, tracking its Documentary Diversity Project through a multi-faceted research approach.
Entertainment Storytelling and Social Change
Regardless of the genre or platform—from entertainment to comedy to networked social channels—entertainment storytelling can have profound social impact, from influencing awareness and attitudes to shaping policy. Through studies, case studies and other projects CMSI investigates and reports on narrative change and entertainment-education, the ways in which media storytelling sets the public agenda, impacts audiences and shapes the future around the pressing social issues of our time. 
This work includes two primary areas:
The CMSI Rise Up Media & Social Change Project is a partnership program with the Univision and Fusion Networks' Rise Up social change initiative, which incorporates public health and other information into entertainment programming to raise awareness and encourage active learning for audiences of color and young people. This year, CMSI will release a series of reports that examine the role of comedy documentary in public health, a comparison experiment that looks at the differences between reality and scripted drama on educational interventions, and more.
CMSI continues its work in The Laughter Effect, a series of investigations that spotlight how and why comedy can play a role in social change. Reports and studies from this project offer strategic recommendations about leveraging comedy for social justice for change-makers, professional storytellers, and researchers. This year, the Laughter Effect launches a new editorial series on Medium , which will provide in-depth case studies and interviews about comedy in social justice.
Creative work in comedy and social justice will begin through a new fellowship funded by Atlantic Philanthropies. Bethany Hall ("30 Rock" on NBC, "Chris Gethard Show" on Fusion, others) will work with CMSI in 2018 as a new Comedian in Residence to shape and launch creative projects that intersect comedy and social justice.
Copyright, Fair Use and Creative Commons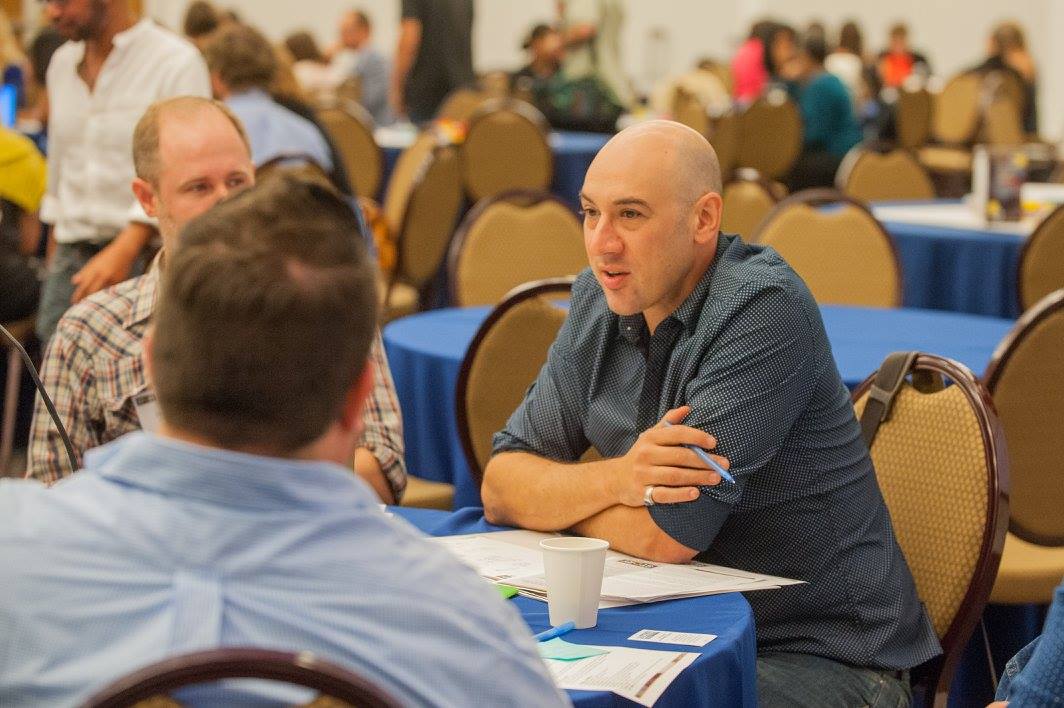 Aram Sinnreich directs SOC's Communication Studies division and is a CMSI fellow.
Center founder Patricia Aufderheide, along with CMSI research fellow Aram Sinnreich and SOC professor Joe Graf, released study designed to assess public understanding about the Digital Millennium Copyright Act decryption exemptions. This current research, which indicates that the right to decrypt media needs to be more user-friendly, will feed into policy participation by public interest nonprofits for the U.S. Copyright Office as the DMCA prepares for its next renewal, which occurs every three years. Aufderheide is also working with a team in Australia to analyze the cost to creators of today's copyright exemptions there, work that will also feed directly into policy debates.
Additionally, Aufderheide is part of a research team based at the Program on Information Justice and Intellectual Property in American University's Washington College of Law, which researches intellectual property problems for software preservation. The issue grows in urgency as more and more work depends on underlying software. A Code of Best Practices in Fair Use for Software Preservation will help ensure that the subjects, products, and tools of scholarship will continue to be accessible despite evolving technology. The code, funded through the Alfred P. Sloan Foundation, will express a consensus view of how fair use-the legal doctrine allowing the use of copyrighted materials without permission from the copyright holder under certain circumstances-applies to core, recurring situations in software preservation.