Communications
What Do David Attenborough, Leonardo DiCaprio and CEF Have in Common?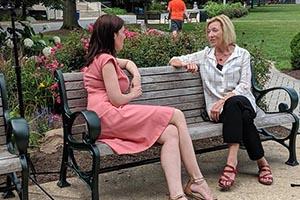 In a development that should surprise very few people, climate scientists are reporting that average global temperatures were the hottest on record this past June. European countries endured some of their hottest days ever in a major heat wave, an trend that analysts agree is becoming increasingly frequent and more severe as climate change worsens.
So, what can media makers do about it? A lot, according to faculty and student filmmakers at American University's Center for Environmental Filmmaking (AU CEF). CEF, part of AU's School of Communication, is a leader in environmental and wildlife filmmaking. It is committed to training new generations of filmmakers who use their skills to shed light on and present solutions to the challenges posed by climate change and other environmental threats.
The work of CEF and its Executive Director, Emmy award-winning filmmaker Maggie Stogner, was recently featured in an Canadian Public Broadcasting story about how documentaries are depicting climate change. The story focused on how wildlife documentaries, like Our Planet featuring David Attenborough, are becoming more explicit about attributing the suffering and extinction of species to climate change. Professor Stogner said that films must present solutions that make the audience feel empowered. Filmmakers shouldn't be afraid of humor, either, she said.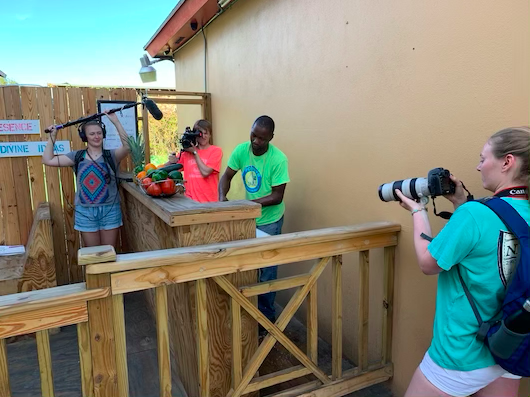 CEF students filming on location in the Bahamas.
The Center hosts a number of programs, events, and collaborations to carry out its mission of inspiring filmmakers and media experts to be environmental stewards through informative creative work. It has a number of partnerships with other AU centers and the environmental media community in DC, including The National Geographic Society, Discovery, Animal Planet, and PBS, to provide opportunities for students to gain professional experience and for organizations to develop quality video content. Students are also involved in a diverse array of personal projects, such as MFA student Hyatt Mamoun's crowdsourced film about the endangered Bahamian Conch. Ashley Luke, also an MFA student, worked with the Nature Conservancy to make a film about green infrastructure solutions to rising tides in the Chesapeake Bay.
CEF also hosts a Research Fellow, a professional filmmaker whose work exemplifies the Center's mission. The 2019 Fellow is Leah Mahan, an award-winning independent filmmaker whose films deal with issues of underserved communities, including climate justice. "The Center provides a wonderful gathering point for dialogue about the future of environmental filmmaking," the documantarian said. "I have been eager to reflect on experiences I have had in the field and to engage with students and filmmakers around new ideas."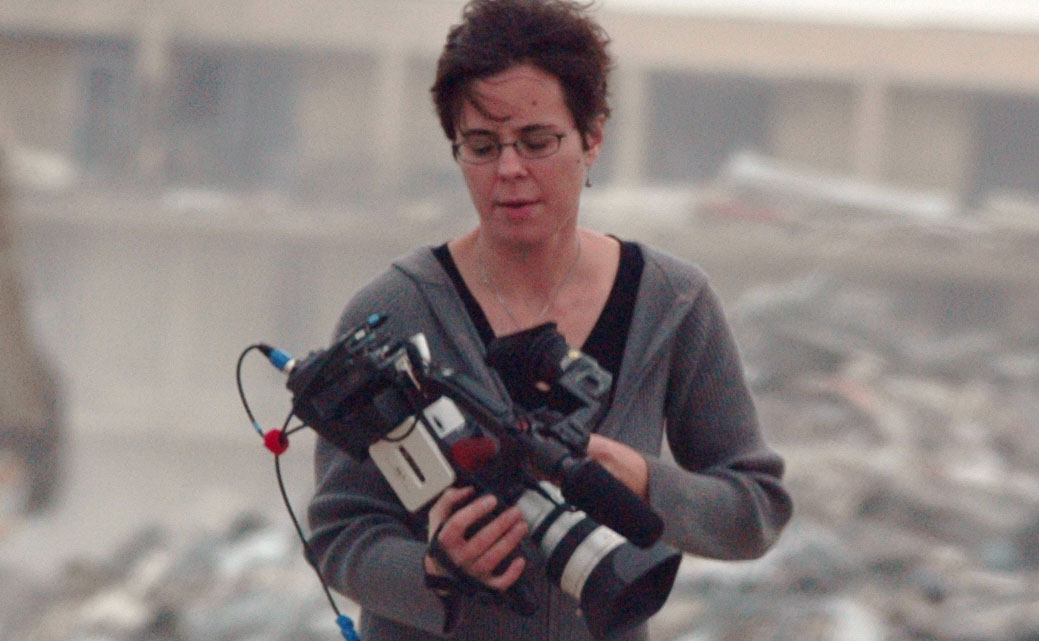 Leah Mahan
Mahan also hosts a number of exciting experiential learning opportunities, such as the Classroom in the Wild. The program is a week-long film and photography course that gives students a chance to practice their skills in the field in a natural location. They also run the Eco-Comedy Film Competition, which challenges entrants from elementary school to post-college to engage with an environmental challenge in a humorous short film. Previous years' Grand Prize videos have explored the plastic bag taxes, ocean litter, pollution, and more. This year's topic? Climate change.
The science on climate change is settled, but harnessing the will and resources to slow it, or even turn the tide, is much murkier. CEF's faculty, students and partners are using media, scholarship, and communications expertise to showcase solutions and engage audiences to propel meaningful change.