Early Literacy Intervention Leaders
(ELI Leads) Program
The U.S. Department of Education's Office of Special Education Programs awarded Dr. Sarah Irvine Belson a five-year (2019 - 2024) grant to support the Early Literacy Intervention Leads Program (ELI Leads). This $1 million grant will provide full funding for eight doctoral candidates in the School of Education's EdD in Education Policy and Leadership. In partnership with DC Public Schools, the project team will support ELI Leads scholars as they work to improve early reading outcomes for DC students. The scholars will gain the practical skills and leadership competencies necessary to prevent and remediate reading difficulties. Beyond coursework, the program includes three residencies, an internship in DC Public Schools, and a problem of practice dissertation focused on a real-world challenge in early literacy and special education. Check out the profiles of the 2020 Leads.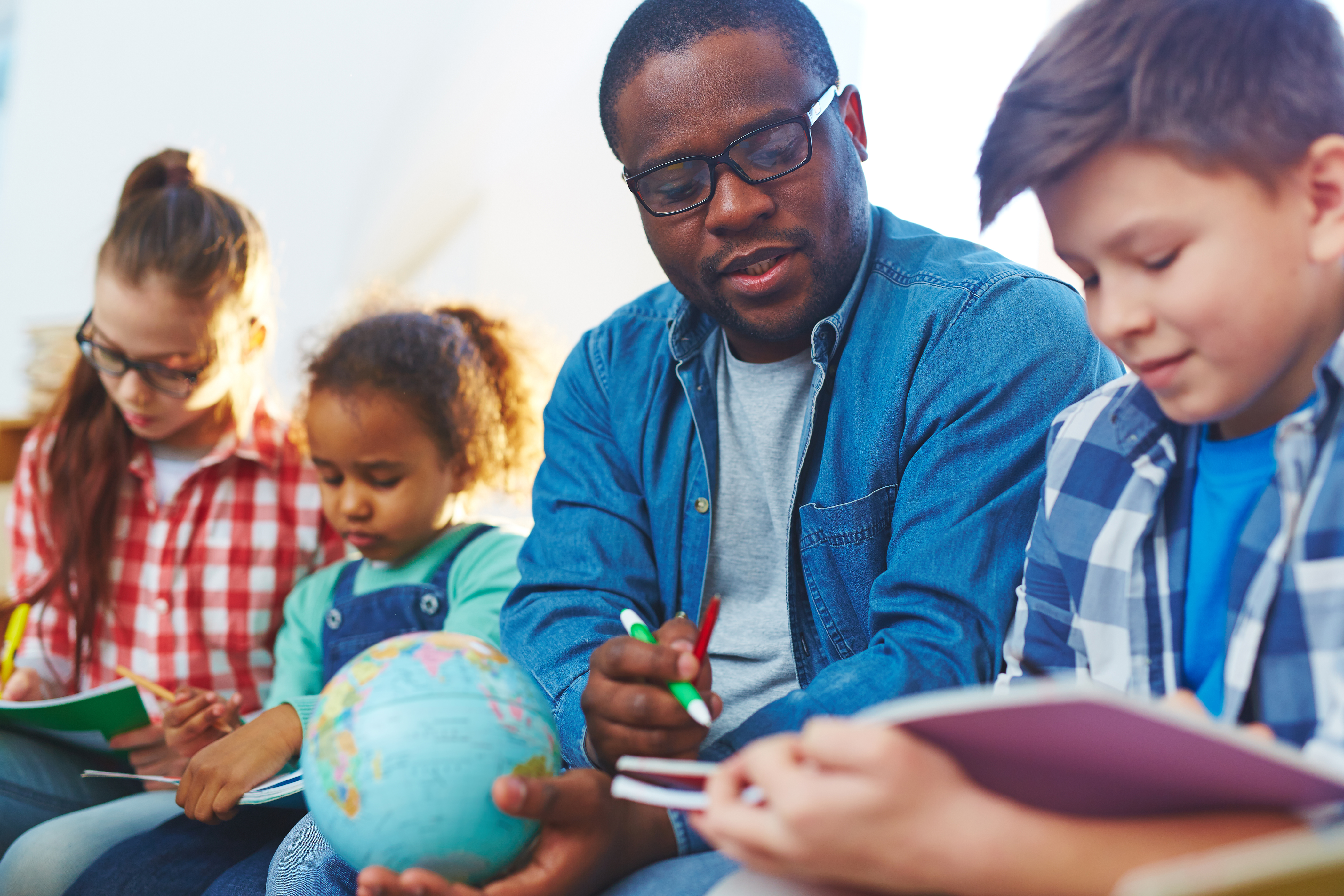 Doctorate in Education Policy and Leadership
Graduates of the fully-funded online EdD program will be equipped with the skills every education leader needs to be effective, including strategic budgeting, collaborative inquiry, talent management, partnership building, learning science, and program evaluation. After completing their coursework, required internship with DC Public Schools, and their Problem of Practice (PoP) dissertation, graduates will have the skills necessary to serve in senior positions in schools and districts. 
40 credits (three years) beyond an approved masters degree

All coursework is online; each course has a weekly live session

Three, week-long DC residencies (on-campus)

Required internship with DC Public Schools
Recruitment
The ELI Leads program is searching for aspiring school and systems leaders. Successful candidates will have the following:
Masters degree in special education, elementary education, reading, or related field
Teaching experience in elementary special education and/or early reading
Leadership experience
Knowledge of reading science
Commitment to inclusive education
Commitment to anti-racism, equity, and social justice
Commitment to serving DC students
ELI Leads Program Details
Are you ready to apply? Please visit our application portal to start your application. Need more information? Please contact Anselm Beach, EdD Graduate Program Coordinator, for questions about the ELI Leads program. You can also request more information about the online EdD in Education Policy and Leadership from our EdD Admissions team.
Application Deadline: January 29, 2021
In August 2020, four incredible leaders were awarded the ELI Leads scholarship and joined the EdD in Educational Policy and Leadership. 
NEW! Early Literacy Intervention Cadre in the Education Doctorate (EdD)
The School of Education's EdD in Education Policy and Leadership program is recruiting a cadre of PK-12 educators who want to explore the connections between early literacy intervention policy and practice and gain the practical knowledge and skills to transform their organizations and education systems. EdD students will build the practical skills and leadership competencies necessary to prevent and remediate reading difficulties and improve reading outcomes for PK-12 students.  
As part of the early literacy intervention cadre, students' coursework prioritizes early literacy intervention content in stand-alone courses, residencies, and embedded in other courses. Additionally, students have the option to participate in extended residencies focused on special education and early literacy content and access to community leaders, resources, and expert faculty leaders. Students also have the option to focus their dissertation of practice on a real-world challenge at the intersection of early literacy, reading interventions, and special education. AU, through funding from the US Department of Education is able to provide four full scholarships for the program. Students not selected for the ELI scholarships may be invited to join this cadre and may receive other partial scholarships from AU.
Applicants to the EdD program who wish to focus on early literacy intervention are required to meet the EdD admissions criteria. Please review the EdD program admissions page for details about the requirements. Please see below for an additional requirement for the statement of purpose for the early literacy intervention cadre.
Admission requirements include:
 
Official Transcripts

Three Letters of Recommendation

Resumé

Academic Writing Sample

(e.g., a published or unpublished paper) that demonstrates clear, logical, conceptual, and analytical thinking, as well as the proper use of citations and references.

Statement of Purpose
Applicants who wish to focus on early literacy intervention should submit the statement of purpose required for the EdD program (up to 1000 words) and a seperate statement of purpose, which specifically addresses the early literacy intervention cadre focus(up to 1000 words. Applicants must include the following information in the statement of purpose :
Describe both your previous experience and passion for improving early literacy outcomes.
Articulate your understanding of the science of reading.
Provide evidence of teaching and leadership roles in reading and/or special education, and offer specific examples of your approach to early reading.
Include evidence that demonstrates your commitment to inclusive education and evidence-based interventions.  

Additional Requirements
The Admissions Committee carefully reviews each applicant's personal and professional experience to assess readiness for graduate study at American University. In order to ensure your success, candidates must provide the following to be considered for the program:
A Master's degree.
TOEFL (non-native English speakers)
International Students: International applicants are eligible to apply, provided they have successfully completed the equivalent of a US Master's degree, have the appropriate diplomas and/or satisfactory results on transcripts and meet additional ELP requirements.
EdD applicants may be invited to attend an interview with EdD program faculty and a group interview with follow applicants as part of the application process.