Public Affairs, School of
4400 Massachusetts Avenue NW
Washington
,
DC
20016
United States
In the classroom, SPA's faculty engages students and alumni in creative and novel ways to make learning a lifelong endeavor. Explore SPA Innovates!

The SPA Analytics & Management Institute further prepares SPA graduate students by sharing practical, cutting-edge skills to work in and lead multidisciplinary teams after graduation by bringing experts from outside and inside of academia to offer students a variety of skills including mapping, compliance with regulations, creating effective presentations, policy writing for a general audience, and media skills.
SAMI at a Glance:
SAMI offers zero-credit and one-credit classes.
Any combination of three classes earns students a Certificate in Analytics Management
SAMI classes are open to current SPA Master's or Doctoral students and SPA Graduate Alumni.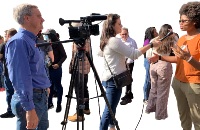 This course sits at the intersection of policy and politics, by deploying AU political communications students to primary and general election "battlegrounds" during the midterm and presidential cycles. This year, students hit the ground in Pennsylvania, reporting for the Philadelphia Inquirer while completing their coursework.


The Project on Civil Discourse encourages students to move from thinking only about what they have a right to say and to consider why and how they engage in conversations as speakers, listeners, and learners.
This helps facilitate a campus where a culture of inquiry and trust allows community members to engage freely and openly, and where intellectual curiosity allows members to listen to one another's ideas generously.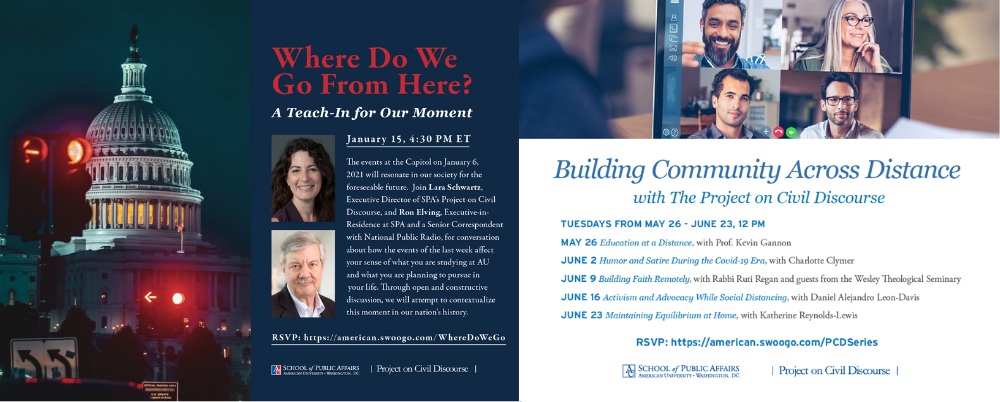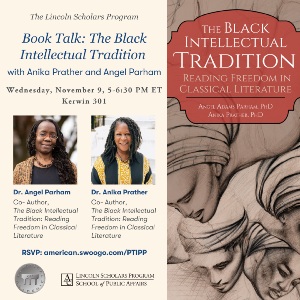 SPA's Lincoln Scholars Program is a 15-credit certificate program for 1st and 2nd year students who want to explore the great questions of moral and political life in a context of intellectual and political diversity.
Key points of the program include: small seminar classes on foundational texts; an intellectually and politically diverse set of readings, students, and faculty; and an intellectual community of students and scholars outside of the classroom.
Learn More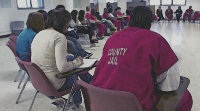 SPA's partnership with the Inside-Out Prison Exchange Program facilitates dialogue and education across profound social differences through courses held inside prison, involving students from SPA and incarcerated students.



In partnership with International Association of Chiefs of Police (IACP), SPA designed and teaches the course "Bridging Perspectives: Critical Conversations for Students and Police," with the purpose of providing students and police officers an opportunity to exchange ideas on how to improve trust between police and communities in a classroom setting.
Fifteen officers from 10 agencies across the D.C. area who participated in facilitated discussions on several topics including bias, use of force, mental health, and race/ethnicity, giving SPA students with the opportunity to interact directly with officers on these topics and connect with the officers as individuals and to develop solutions to challenges with policing in America.