Dr. Sara E. Dumont Asst. Vice Provost for Global and Immersive Studies, Executive Director AUA-AAU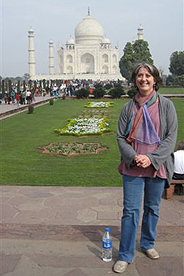 Sara grew up mostly in Connecticut but also spent several formative years in the U.K. Her first "real study abroad experience" was in France when she was 15. It mainly taught her how poorly run some study abroad programs can be. But she persevered and subsequently had very successful study abroad experiences while she was an undergraduate at Yale. She then lived for a decade in the U.K. while completing her doctorate at the University of Oxford. Sara had several career changes before finally landing in the field of international education administration in 1989. She arrived at AU in 2003 to establish the Office of AU Abroad – Abroad at AU and continues to oversee it now that it is part of the Office of Global and Immersive Studies, where she is also Assistant Vice Provost.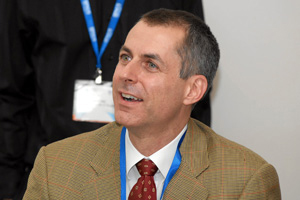 Email: hayes@american.edu
After his first study abroad trip to Ecuador and Peru at the age of 15, Mark caught the travel bug. While in college at Amherst, he studied in St. Petersburg, Russia, and then followed up with a semester in Sydney, Australia while getting his MBA at Duke. For 7 years, he lived all over Europe (London, Cyprus, Prague, Moscow and Munich) working first for Intel Corporation and then a large IT distribution company. He landed back on American shores in the summer of 2004, and immediately joined the AU Abroad team. Mark is responsible for the Abroad at AU program.
Ms. Alison Nagy Assistant Director
Email: nagy@american.edu
Phone: +1-202-885-1380
Alison has over 13 years experience in international high education, 12 of those years working her way up through various roles in the AU Abroad-Abroad at AU Office. In her current position she manages the Abroad at AU Program and advises the majority of incoming international students. Previously, she managed communication and technology platforms, and advised international student on immigration compliance. Prior to her work at AU, Alison worked for a non-profit organization in England, taught English in Hungary, and studied abroad in Poland during her undergraduate degree. Alison has a BA in Sociology from Beloit College in Wisconsin and an MA in Communication from American University.