Abroad at AU
4400 Massachusetts Avenue NW
Washington
,
DC
20016
United States
Dr. Sara E. Dumont Executive Director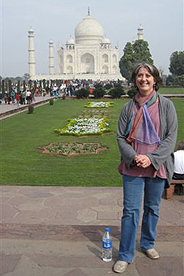 Sara grew up mostly in Connecticut but also spent several formative years in the U.K. Her first "real study abroad experience" was in France when she was 15. It mainly taught her how poorly run some study abroad programs can be. But she persevered and subsequently had very successful study abroad experiences while she was an undergraduate at Yale. She then lived for a decade in the U.K. while completing her doctorate at the University of Oxford. Sara had several career changes before finally landing in the field of international education administration in 1989. She has been the Director of American University's AU Abroad Office since December 2003.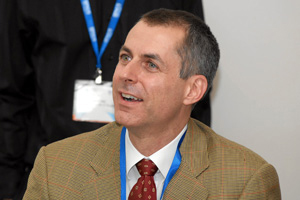 Email: hayes@american.edu
After his first study abroad trip to Ecuador and Peru at the age of 15, Mark caught the travel bug. While in college at Amherst, he studied in St. Petersburg, Russia, and then followed up with a semester in Sydney, Australia while getting his MBA at Duke. For 7 years, he lived all over Europe (London, Cyprus, Prague, Moscow and Munich) working first for Intel Corporation and then a large IT distribution company. He landed back on American shores in the summer of 2004, and immediately joined the AU Abroad team. Mark is responsible for the Abroad at AU program.
Ms. Sarah Beumer Harlow Assistant Director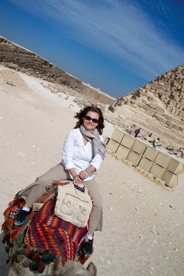 Email: harlow@american.edu
Phone: +1-202-885-1329
After two summer abroad trips to Australia, New Zealand and Costa Rica while still in high school, Sarah discovered her love of travel and culture. She continued her interest in international studies at American University by spending a semester in Argentina and earning a BA in International Studies and Spanish language and Latin American Studies. While still in college, Sarah also completed a number of internships in the field of international education. Sarah also has an MA in International Training and Education.