4400 Massachusetts Avenue NW
Washington
,
DC
20016
United States
Kennedy Center Fellowship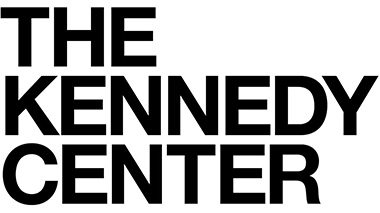 The Kennedy Center Fellowship in Arts Management Program (FAM), in partnership with the Arts Management Program at American University, in an effort to address the lack of diversity and inclusion in the arts management field, gives graduates students increased professional development opportunities through merit-based Fellowship opportunities at the Kennedy Center. Fellowships are nine months and are available for first and second year graduate students. By providing students with structured mentoring, intensive skill development and access to real-world experience, we will elevate strong thought-leaders to champion the bright future of our nation's cultural institutions.
The John F. Kennedy Center for the Performing Arts is a world class international performing arts organization and our nation's cultural center. Diversity is a critical component of its mission, vision, and values. Its staff exhibits a wide variety of perspectives and experiences, which enable them to foster and strengthen an environment of diversity and inclusion.The AU Arts Management Program has been committed to blending rigorous academics with practical, hands-on learning opportunities for over forty years. This partnership with the Kennedy Center is an embodiment of this commitment in action.
Program Description
KC FAM participants receive intensive training in areas such as arts management, strategic planning, fundraising, finance, artistic planning, and marketing; exposure to executive leadership and involvement in special projects of the student's personal interest and benefit to the Kennedy Center; collaborative work opportunities across the organization, and ongoing personalized mentoring from a senior level staff advisor, tailored to the needs of the Fellow. Academic advisors support Fellows as they pursue their organizational and professional objectives. The Fellow receives their stipend from the Kennedy Center.During the academic year, the Kennedy Center Fellow will work 20 hours/week at the Kennedy Center (summer hours are handled separately). The fellow is awarded a $17,770 stipend and six credits of tuition remission per academic year.
Applicant Eligibility
Full-time incoming or rising second year MA students in the Arts Management Program are eligible to apply through a competitive process. One may not hold both an external fellowship and an internal fellowship at the Katzen Arts Center. MA candidates receive a scholarship for a designated number of academic credits and a stipend.At the end of their first year fellowship, first year fellows may indicate their interest in second year extension of their fellowship. Extensions are granted on a case-by-case basis and are not a guarantee.From American University, KC FAM participants receive tuition credits described above, benefit from joint learning with the AU external Fellows' cohort, and receive ongoing advising from the designated AU faculty member. Fellows profit from the opportunity to mesh classroom and fellowship learning.As this program has been designed to address the troubling lack of diversity and inclusion in the arts management field, preference for fellowship positions will be given to diverse applicants.
Applicant Qualifications
US citizenship or permanent residence is required. The fellow must be enrolled full-time in the Arts Management master's program at American University, and meet the requirements of a Merit Awardee at American University.Applicants must also:
Have a minimum of two years working experience at an arts or cultural organization (except for the NSO Fellowship, which is open to any experience level)
Have an excellent command of business English, oral and written
Be able to commit to the full term of the Fellowship (Sept 2019-May 2020)
Education at the Kennedy Center
Impacting the field for every age and ability, every art form, everywhere through model programs and performances that address Arts Education challenges, accelerate best practices, strategically activate networks, and uplift citizen artistry, Education is one of the Three Strategic Pillars at the Kennedy Center. Through our five cluster areas (School & Community Programs; Education Programs & Productions; VSA, Accessibility, & Special Education; Digital Learning; and Research & Evaluation) at the nation's performing arts center, we strive to balance a bird's eye view of the national field with on-the-ground program implementation to keep a finger on the pulse of arts education across the nation.
Kennedy Center Education Operations Fellow 
The Education Operations Fellow will assist with the inaugural season of Education activities in the REACH expansion campus. The Operations segment of the education division helps problem solve and troubleshoot for the five clusters mentioned above, including working with school groups attending the Center. The Fellow will help ensure success for Education programming in the Moonshot Studio and the eventual Summer Camps by researching best practices, connecting and communicating schedules and templates, and assisting with registration and program execution.Experience in arts education, project organization, research and/or communication preferred. Ability to comfortably work with multiple communication styles a must.
National Symphony Orchestra at the Kennedy Center
Founded in 1931, the Orchestra has always been firmly committed to artistic excellence and music education. In 1986, the National Symphony became an artistic affiliate of the John F. Kennedy Center for the Performing Arts, where it has performed a full season of subscription concerts since the Center opened in 1971. The 96-member NSO regularly participates in events of national and international importance, including official holiday celebrations through its regularly televised appearances for Capitol Concerts, and local radio broadcasts on Classical WETA 90.9FM, making the NSO one of the most-heard orchestras in the country.
The NSO performs approximately 150 concerts each year, including classical and popular concerts at the Kennedy Center, at Wolf Trap in the summer, and on the lawn of the U.S. Capitol with some of the world's most renowned talent appearing as guest artists. The Orchestra also has a notable history of touring, both internationally and nationally, in addition to its American Residencies program, which ran from 1992 to 2011.
Known for its genre-mixing and unexpected programming, the NSO has collaborated with artists as wide-ranging as Boyz II Men, Common, Ben Folds, Kendrick Lamar, Nas, Mason Bates, and Bryce Dessner; tabla virtuoso Zakir Hussain; Broadway stars Megan Hilty, Audra MacDonald, Laura Osnes, and Santino Fontana; rock stars the Indigo Girls and Melissa Etheridge, country singer LeAnn Rimes; and jazz pianist Jason Moran, among others, to create performances that are unique to the Orchestra.
The NSO offers an extensive education program, with a range of offerings for families and children ages three and up. Career development opportunities for young musicians include the NSO Youth Fellowship Program and its acclaimed Summer Music Institute, in which many members of the Orchestra participate, teaching and mentoring the gifted young performers selected to participate.
In addition, the NSO's community engagement projects are nationally recognized, including NSO In Your Neighborhood, which comprises a week of approximately 50 performances in schools, churches, community centers, and other neighborhood venues, and the Kennedy Center's Sound Health partnership with Renee Fleming and the National Institutes of Health (NIH), which includes the NSO's work at Children's Inn at NIH, Walter Reed National Military Medical Center, Children's National Medical Center, and Inova Health System.
The NSO is now in its 88th season and its 2nd season with Gianandrea Noseda as Music Director.
National Symphony Orchestra Fellow
The Fellow will have the opportunity to
Work directly with the General Manager and Executive Director of the National Symphony orchestra and observe how the NSO fits within the matrix structure of the Kennedy Center.
Work on high level preparation for a three-week tour to Japan and China and through this work understand the various needs of artistic administration, sponsorship, public relations, and operations.
Work on the implementation of a comprehensive media strategy. Including research, the fellow with be engage in the various stages involved in the commercial recording process and understand the challenges and benefits involved with making a recording today.
Work with the Manager of Community Engagement to assess the effectiveness of programming and to research potential community venues and partners.
Assist the General Manager with resolving problems and improving processes that support the NSO but also improve functions across the Kennedy Center. The fellow with the opportunity to review recent cases and make recommendations on improvements. For example: what happens at the KC when an artist cancels and forces the cancelation of a concert?
Learn more about union relations and the importance of collective bargaining in the context of an orchestra.
This fellowship is perfect for anyone interested in a career in orchestra management.
Development at the Kennedy Center
The Kennedy Center opened to the public on September 8, 1971, but its roots date back to 1958, when President Dwight D. Eisenhower signed bipartisan legislation that created a National Cultural Center—which was later designated by Congress as a "living memorial" to President John F. Kennedy. From the beginning, the Kennedy Center has represented a unique public/private partnership. As the nation's living memorial to our 35th President, the Center is a government facility and receives a federal appropriation each year to pay only for maintenance and operation of the building as a memorial. All artistic performances, educational initiatives, special events, and outreach programs are funded entirely by ticket sales and the generous gifts or grants from individuals, corporations, foundations, and local, federal, and international governments.
Today, the Center is recognized as one of the world's most respected and unique cultural organizations, housing two renowned artistic affiliates, the National Symphony Orchestra and Washington National Opera. This array of programming allows the Center to fulfill the original artistic and educational vision of Congress and President Kennedy. Approximately 13 million patrons take advantage of the Center's arts and education programs each year in person and online, and the organization works to focus on opportunities for all audiences including those in underserved communities, with disabilities, with limited access, and the military.
The Kennedy Center's development office is responsible for raising approximately $80 million in contributed income annually to fulfill the Center's mission.
Kennedy Center Development Department Fellow
The Development Fellow will work within the Institutional Giving division of the development department. He/she will work specifically on the Designated Campaigns team, which is responsible for raising contributed income for many of the Kennedy Center's artistic and educational programs from individual, corporate, foundation, and government donors. The Fellow will work alongside staff to create and implement fundraising strategies to reach short- and long-term goals of the Institutional Giving division.
Development experience preferred.
Kennedy Center Marketing Department 
The Kennedy Center's marketing team plans and executes innovative, thoughtful, and comprehensive marketing strategies for all of the Kennedy Center's presentations, focusing on brand perception, positioning, pricing, and sales tactics. Each member of the Kennedy Center Marketing Team focuses on specific genres, and works closely with our programming teams, public relations teams, box office teams, and advertising teams to plan for performances. Marketing team responsibilities include creating revenue projections, putting together pricing, implementing dynamic pricing and discounting, coordinating box office and web setups, reviewing advertising materials, building lists and extractions in our CRM database (Tessitura), collaborating with our digital marketing firm on social media and digital display campaigns, and executing affinity or grassroots marketing tactics. 
Kennedy Center Marketing Fellow
The Kennedy Center Marketing Fellow will play a critical role in audience activation and marketing strategy for the many events taking place in the REACH, the Kennedy Center's first expansion project, in its first year. Working in close collaboration with the Directors of Marketing, the marketing fellow will be responsible for communicating between Kennedy Center departments to help promote and build new audiences for the events in the REACH. 
The fellow will have the opportunity to work on reporting and analysis for REACH events, and will communicate findings broadly to the institution. The fellow will be responsible for building relationships throughout the community in order to execute grassroots marketing campaigns and connect with audiences for this new programming stream. A good candidate for this position will have a self-starter mentality and ability to problem solve issues and see gaps in strategy that can be filled. 
Experience in arts marketing and arts education preferred. 
To apply, please submit in a single PDF document: your resume and a statement by March 10, 2019, 5pm EST (one page or less) with your contact information, describing your interest and qualifications for the a Kennedy Center Fellowship to artsmgtfellowship@american.edu, subject line "Kennedy Center (Name of Specific) Fellowship." Candidates may apply to any or all KC FAM Fellowships, depending upon eligibility described above.