4400 Massachusetts Avenue NW
Washington
,
DC
20016
United States
Kennedy Center Fellowship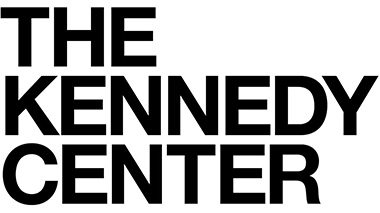 The Kennedy Center Fellowship in Arts Management Program (FAM), in partnership with the Arts Management Program at American University, in an effort to address the lack of diversity and inclusion in the arts management field, gives graduates students increased professional development opportunities through merit-based Fellowship opportunities at the Kennedy Center. Fellowships are nine months and are available for first and second year graduate students. By providing students with structured mentoring, intensive skill development and access to real-world experience, we will elevate strong thought-leaders to champion the bright future of our nation's cultural institutions.
The John F. Kennedy Center for the Performing Arts is a world class international performing arts organization and our nation's cultural center. Diversity is a critical component of its mission, vision, and values. Its staff exhibits a wide variety of perspectives and experiences, which enable them to foster and strengthen an environment of diversity and inclusion. The AU Arts Management Program has been committed to blending rigorous academics with practical, hands-on learning opportunities for over forty years. This partnership with the Kennedy Center is an embodiment of this commitment in action.
Program Description
KC FAM participants receive intensive training in areas such as arts management, strategic planning, fundraising, finance, artistic planning, and marketing; exposure to executive leadership and involvement in special projects of the student's personal interest and benefit to the Kennedy Center; collaborative work opportunities across the organization, and ongoing personalized mentoring from a senior level staff advisor, tailored to the needs of the Fellow. Academic advisors support Fellows as they pursue their organizational and professional objectives. The Fellow receives their stipend from the Kennedy Center. During the academic year, the Kennedy Center Fellow will work 20 hours/week at the Kennedy Center (summer hours are handled separately). The fellow is awarded a $17,770 stipend and six credits of tuition remission per academic year.
AU 2020-2021 Fellowship Descriptions
Kennedy Center Social Impact Department 
Under the leadership of Vice President and Artistic Director of Social Impact Marc Bamuthi Joseph, the arts are leveraged for non-arts outcomes through the Social Impact department. We are building on work that has already begun at the Center and have devised a framework across eight channels that we will prioritize, pursue, and weave throughout the institution. These are not intended to be immediate solutions, but rather iterative strategies that will take three to five years to implement as the Center works, systemically, to foster anti-racism within the organization and across the performing arts. Learn more about the Kennedy Center Social Impact Department.
Kennedy Center Social Impact Fellow
The Social Impact Fellow will participate in producing daily events with the Social Impact team, assisting with creating advertisements, coordinating productions, running shows, collecting artists' bios and photos, and formatting performance programs. The fellow will also be able to assist in efforts of social media campaigns and marketing, artist's contracts, and handling purchase orders.
The fellow will have the opportunity to assist in meetings with Culture Caucus, Social Practice Residents, Millennium Stage, and other participants in ongoing and emerging Social Impact programs. The fellow will be able work with the development and cultivation of evaluative tools to be deployed by the Community Engagement team to further examine the impact and experience had by artists and audience members alike with Social Impact events and activations. The fellow will be able to research the tools and models used throughout both the arts sector and for-profit industries in order to highlight and promote the best practices that can be used in the deployment of evaluative tools to further steer programming and track creative impact.
Education at the Kennedy Center
Impacting the field for every age and ability, every art form, everywhere through model programs and performances that address Arts Education challenges, accelerate best practices, strategically activate networks, and uplift citizen artistry, Education is one of the Three Strategic Pillars at the Kennedy Center. Through our five cluster areas (School & Community Programs; Education Programs & Productions; VSA, Accessibility, & Special Education; Digital Learning; and Research & Evaluation) at the nation's performing arts center, we strive to balance a bird's eye view of the national field with on-the-ground program implementation to keep a finger on the pulse of arts education across the nation.
Kennedy Center Music Education Programs and Productions Fellow: 
The Music Education Programs and Productions Fellow will assist with a team that develops and implements educational activities for all ages with Kennedy Center Hip-Hop Culture, Jazz Programming, Fortas Chamber Series, National Symphony Orchestra, and Washington National Opera; and manages five (5) career development programs for aspiring artists and arts professionals. The Education Programs and Productions cluster of the education division presents and produces performances and programming connected to music, dance, theater, as well as recently opened Moonshot Studio (art maker space). The Fellow will help ensure Music Education meets their goal to be equitable, accessible, diverse, high-quality, and responsive to student needs by: researching best practices; developing proposals that can be presented to senior leadership, external partners, and funders; connecting and communicating schedules and templates; and assisting with logistics and program/performance execution. There will be opportunities for the fellow to interact with and address artists, administrators, donors, students, parents, and/or educators throughout the semester -- providing excellent opportunities for professional development working with multiple communication styles and constituencies.
Experience in music, arts education, project organization, research and/or communication preferred. Ability to comfortably multitask and work independently with multiple communication styles a must.
Applicant Eligibility
Full-time incoming or rising second year MA students in the Arts Management Program are eligible to apply through a competitive process. One may not hold both an external fellowship and an internal fellowship at the Katzen Arts Center. MA candidates receive a scholarship for a designated number of academic credits and a stipend. At the end of the first year of their fellowship, first year fellows may indicate their interest in second year extension of their fellowship. Extensions are granted on a case-by-case basis and are not a guarantee. From American University, KC FAM participants receive tuition credits described above, benefit from joint learning with the AU external Fellows' cohort, and receive ongoing advising from the designated AU faculty member. Fellows profit from the opportunity to mesh classroom and fellowship learning. As this program has been designed to address the troubling lack of diversity and inclusion in the arts management field, preference for fellowship positions will be given to diverse applicants.
Applicant Qualificiations
US citizenship or permanent residence is required. The fellow must be enrolled full-time in the Arts Management master's program at American University and meet the requirements of a Merit Awardee at American University. Applicants must also:
Have a minimum of two years working experience at an arts or cultural organization (preferred but not required)
Have an excellent command of business English, oral and written
Be able to commit to the full term of the Fellowship.
To apply, please submit in a single PDF document: your resume and a statement (one page or less) with your contact information, describing your interest and qualifications for the Kennedy Center Fellowship to artsmgtfellowship@american.edu, subject line "Kennedy Center (Name of Specific) Fellowship." Applications must be received by February 9, 2021, 5 p.m. EST. Candidates may apply to any or all KC FAM Fellowships, depending upon eligibility described above.