4400 Massachusetts Avenue NW
Washington
,
DC
20016
United States
Kennedy Center Fellowship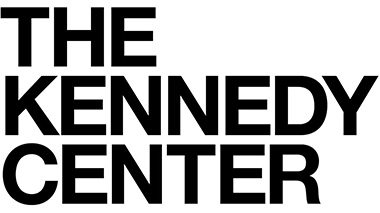 The Kennedy Center Fellowship in Arts Management Program (FAM), in partnership with the Arts Management Program at American University, in an effort to address the lack of diversity and inclusion in the arts management field, gives graduates students increased professional development opportunities through merit-based Fellowship opportunities at the Kennedy Center. Fellowships are nine months and are available for first and second year graduate students. By providing students with structured mentoring, intensive skill development and access to real-world experience, we will elevate strong thought-leaders to champion the bright future of our nation's cultural institutions.
The John F. Kennedy Center for the Performing Arts is a world class international performing arts organization and our nation's cultural center. Diversity is a critical component of its mission, vision, and values. Its staff exhibits a wide variety of perspectives and experiences, which enable them to foster and strengthen an environment of diversity and inclusion.The AU Arts Management Program has been committed to blending rigorous academics with practical, hands-on learning opportunities for over forty years. This partnership with the Kennedy Center is an embodiment of this commitment in action.
Program Description
KC FAM participants receive intensive training in areas such as arts management, strategic planning, fundraising, finance, artistic planning, and marketing; exposure to executive leadership and involvement in special projects of the student's personal interest and benefit to the Kennedy Center; collaborative work opportunities across the organization, and ongoing personalized mentoring from a senior level staff advisor, tailored to the needs of the Fellow. Academic advisors support Fellows as they pursue their organizational and professional objectives. The Fellow receives their stipend from the Kennedy Center.During the academic year, the Kennedy Center Fellow will work 20 hours/week at the Kennedy Center (summer hours are handled separately). The fellow is awarded a $17,770 stipend and six credits of tuition remission per academic year.
2020-2021 Program Placements
Education at the Kennedy Center
Impacting the field for every age and ability, every art form, everywhere through model programs and performances that address Arts Education challenges, accelerate best practices, strategically activate networks, and uplift citizen artistry, Education is one of the Three Strategic Pillars at the Kennedy Center. Through our five cluster areas (School & Community Programs; Education Programs & Productions; VSA, Accessibility, & Special Education; Digital Learning; and Research & Evaluation) at the nation's performing arts center, we strive to balance a bird's eye view of the national field with on-the-ground program implementation to keep a finger on the pulse of arts education across the nation.
Kennedy Center Music Education Programs and Productions Fellow: 
The Music Education Programs and Productions Fellow will assist with a team that develops and implements educational activities for all ages with Kennedy Center Hip-Hop Culture, Jazz Programming, Fortas Chamber Series, National Symphony Orchestra, and Washington National Opera; and manages five (5) career development programs for aspiring artists and arts professionals. The Education Programs and Productions cluster of the education division presents and produces performances and programming connected to music, dance, theater, as well as recently opened Moonshot Studio (art maker space). The Fellow will help ensure Music Education meets their goal to be equitable, accessible, diverse, high-quality, and responsive to student needs by: researching best practices; developing proposals that can be presented to senior leadership, external partners, and funders; connecting and communicating schedules and templates; and assisting with logistics and program execution.Experience in music, arts education, project organization, research and/or communication preferred. Ability to comfortably multitask and work independently with multiple communication styles a must.
Kennedy Center Social Impact Department 
Because we believe in inspiration as a democratic ideal, the Kennedy Center has developed a matrix of social impact programs that use the arts for non-arts outcomes. The Social Impact team designs and defines these outcome driven programs, collaborating across the entire institution to steward a sense of community accountability in our pursuit of "inspiration for all".
The opening of the REACH has come with bold public statements that suggest an invigorated commitment to non-traditional arts patrons and historically marginalized communities. The Social Impact team sets the vision for what this means in practice. We create the conditions for the Kennedy Center to make good on its community-directed promises. The team's existing and near-edge programs already exemplify a sense of democracy, accessibility, equity, creative excellence and community empowerment. Our current and near-term portfolio includes The Millennium Stage, Turnaround Arts, Arts Across American, the Culture Caucus, the Creative Leadership Initiative and several other programs.
Kennedy Center Social Impact Fellow
The Social Impact Fellow will participate in producing daily events with the Social Impact team, assisting with creating advertisements, coordinating productions, running shows, collecting artists' bios and photos, and formatting performance programs. The fellow will also be able to assist in efforts of social media campaigns and marketing, artist's contracts, and handling purchase orders.
The fellow will have the opportunity to assist in meetings with Culture Caucus, Social Practice Residents, Millennium Stage, and other participants in ongoing and emerging Social Impact programs. The fellow will be able work with the development and cultivation of evaluative tools to be deployed by the Community Engagement team to further examine the impact and experience had by artists and audience members alike with Social Impact events and activations. The fellow will be able to research the tools and models used throughout both the arts sector and for-profit industries in order to highlight and promote the best practices that can be used in the deployment of evaluative tools to further steer programming and track creative impact.
National Symphony Orchestra at the Kennedy Center:
Founded in 1931, the Orchestra has always been firmly committed to artistic excellence and music education. In 1986, the National Symphony became an artistic affiliate of the John F. Kennedy Center for the Performing Arts, where it has performed a full season of subscription concerts since the Center opened in 1971. The 96-member NSO regularly participates in events of national and international importance, including official holiday celebrations through its regularly televised appearances for Capitol Concerts, and local radio broadcasts on Classical WETA 90.9FM, making the NSO one of the most-heard orchestras in the country.
The NSO performs approximately 150 concerts each year, including classical and popular concerts at the Kennedy Center, at Wolf Trap in the summer, and on the lawn of the U.S. Capitol with some of the world's most renowned talent appearing as guest artists. Known for its genre-mixing and unexpected programming, the NSO has collaborated with artists as wide-ranging as Boyz II Men, Common, Ben Folds, Kendrick Lamar, Nas, Mason Bates, and Bryce Dessner; tabla virtuoso Zakir Hussain; Broadway stars Megan Hilty, Audra MacDonald, Laura Osnes, and Santino Fontana; rock stars the Indigo Girls and Melissa Etheridge, country singer LeAnn Rimes; and jazz pianist Jason Moran, among others, to create performances that are unique to the Orchestra.
The NSO offers an extensive education program, with a range of offerings for families and children ages three and up. Career development opportunities for young musicians include the NSO Youth Fellowship Program and its acclaimed Summer Music Institute, in which many members of the Orchestra participate, teaching and mentoring the gifted young performers selected to participate.
In addition, the NSO's community engagement projects are nationally recognized, including NSO In Your Neighborhood, which comprises a week of approximately 50 performances in schools, churches, community centers, and other neighborhood venues, and the Kennedy Center's Sound Health partnership with Renee Fleming and the National Institutes of Health (NIH), which includes the NSO's work at Children's Inn at NIH, Walter Reed National Military Medical Center, Children's National Medical Center, and Inova Health System.
National Symphony Orchestra Fellow:
The Fellow will have the opportunity to:
Work directly with the General Manager and Executive Director of the National Symphony orchestra and observe how the NSO fits within the matrix structure of the Kennedy Center.
Work on high level preparation for events and through this work understand the various needs of artistic administration, sponsorship, public relations, and operations.
Work on the implementation of a comprehensive media strategy. Including research, the fellow with be engage in the various stages involved in marketing and communications for a major orchestra.
Development at the Kennedy Center:
The Kennedy Center is uniquely organized in that its vast array of artistic, educational, and community-driven programming across all artistic genres and geographic markets falls under one institutional budget. Therefore, the organization has one central Office of Development, comprising over 80 driven and dedicated staff members committed to raising over $80M annually in support of all of the Center's activities. 
In recent years, the Office of Development focused heavily on the successful execution of the $250M Building the Future capital campaign (the largest campaign mounted to-date in the organization's history) to fund the Center's first-ever physical expansion, the REACH. Looking to the future, the Kennedy Center will pursue a new suite of long-term aspirational growth plans that must be supported by an institutional commitment to fiscal sustainability through expense management, maximizing earned revenue, and growing contributed revenue. The success of the capital campaign made it clear that the Kennedy Center's bold and innovative plans for the future, fueled by the promise of the REACH as well as Deborah Rutter's commitment to world-class programming, can galvanize philanthropists across the country to make high-value investments in the organization. Therefore, the Strategy and Special Projects (SSP) team in the Office of Development focuses on the following five efforts in order to capitalize on this contributed income growth potential:
Strategy: Develop and implement a five-year strategic plan for the Office of Development that plans for long-term, sustainable growth in contributed income. 
Pipeline Management: Ensure contributed income targets are supported by a data-driven path to goal and well-defined prospect pipelines. Develop the infrastructure for shared reporting and data visualization in this area so that pipeline health and growth trajectory mapping can be clearly reported on at the departmental level.
Campaigns: Create the framework for forthcoming major campaigns, such as the 50th anniversary of the Kennedy Center and the growth of the institutional endowment, and manage a principal gift portfolio in support of these efforts.
Analytics: Promote a data-driven culture within the Office of Development by using financial, analytical, and business intelligence tools to inform decision-making; and
Targeted Capacity Building Projects: Work with teams across the Office of Development to evaluate current business practices and support the design, implementation, and measurement of success of new or refined strategies that better support business decisions.
The SSP team is led by the Director of Strategy and Special Projects, a member of the senior leadership team reporting to the Senior Vice President of Development. The Director works collaboratively with all Development staff to support the comprehensive fundraising strategy for the department over the next five years. 
Kennedy Center Development Department Fellow:
With the Development Department's five-year strategic plan now in the first year of implementation, the Development Fellow will work within the Strategy and Special Projects division to focus on the pipeline management and analytics components of the team's overall remit. The fellow will work with the Director of Strategy and her team to create priorities and structure for department-wide standards in prospect research and pipeline analytics. This is an opportunity to craft new working norms for the department, as this work has historically been decentralized; the fellow will help to develop both performance standards and metrics of success in this area.
APPLICANT ELIGIBILITY
Full-time incoming or rising second year MA students in the Arts Management Program are eligible to apply through a competitive process. One may not hold both an external fellowship and an internal fellowship at the Katzen Arts Center. MA candidates receive a scholarship for a designated number of academic credits and a stipend. At the end of their first year fellowship, first year fellows may indicate their interest in second year extension of their fellowship. Extensions are granted on a case-by-case basis and are not a guarantee. From American University, KC FAM participants receive tuition credits described above, benefit from joint learning with the AU external Fellows' cohort, and receive ongoing advising from the designated AU faculty member. Fellows profit from the opportunity to mesh classroom and fellowship learning. As this program has been designed to address the troubling lack of diversity and inclusion in the arts management field, preference for fellowship positions will be given to diverse applicants.
APPLICANT QUALIFICATIONS
US citizenship or permanent residence is required. The fellow must be enrolled full-time in the Arts Management master's program at American University and meet the requirements of a Merit Awardee at American University. Applicants must also:
Have a minimum of two years working experience at an arts or cultural organization (except for the NSO Fellowship, which is open to any experience level)
Have an excellent command of business English, oral and written
Be able to commit to the full term of the Fellowship.
To apply, please submit in a single PDF document: your resume and a statement (one page or less) with your contact information, describing your interest and qualifications for the Kennedy Center Fellowship to artsmgtfellowship@american.edu, subject line "Kennedy Center (Name of Specific) Fellowship." Applications must be received by March 5, 2020, 5 p.m. EST. Candidates may apply to any or all KC FAM Fellowships, depending upon eligibility described above.