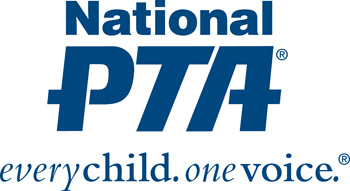 The AU Arts Management Program, in collaboration with the National PTA, offers a prestigious merit-based award to full-time graduate students entering the Arts Management Program. MA candidates receive a scholarship for a designated number of academic credits plus a stipend and an opportunity to pursue professional projects at the National PTA, the national association devoted to the educational success of children and the promotion of family engagement in schools. The Arts in Education Program of the National PTA is dedicated to providing opportunities for all students to explore and be involved in the arts. 
National PTA comprises millions of families, students, teachers, administrators and business and community leaders who believe every child deserves a quality arts education. PTA is a registered 501(c)(3) nonprofit association that prides itself on being a powerful voice for all children, a relevant resource for families and communities and a strong advocate for public education including the areas of arts and cultural exploration.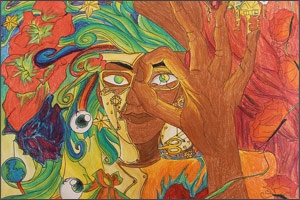 Stephanie Fagota,"Freak Show"; courtesy National PTA.
Since 1969, the PTA Reflections® program has inspired millions of students in grades pre-K through 12 to reflect on a specific theme and create original artwork in dance choreography, film production, literature, music composition, photography and visual arts. Students are recognized for their participation and achievement in the program allowing schools and families to connect with each other and to their community. When PTAs and schools celebrate the arts together, all families feel welcomed into the school and are encouraged to take an active role in their child's learning.
The Arts Education Program Fellowship at the National PTA allows an AU Arts Management graduate student to work at the national level on projects related to arts education. Duties include developing and curating an annual exhibit of digital and print student artwork for display at the U.S. Department of Education, National PTA Convention and National PTA Headquarters, drafting and editing State Arts Network e-newsletter, volunteer training resources, tools and templates and web content at PTA.org/Reflections, managing nearly 32,000 digital student entries submitted by volunteer program leaders, assisting with the coordination of Reflections program judges of professional artists and arts education leaders for nearly 1,500 digital student entries across multiple grade levels and arts disciplines, helping to plan a variety of public meetings and events (e.g. Exhibit Opening at U.S. Dept. of Ed. and National PTA Convention), providing technical assistance to Reflections program leaders as needed and supporting partnership and sponsorship development strategies as needed.
The National PTA is looking for a graduate fellow who:
Works independently and collaboratively with internal and external project teams to communicate program mission and goals.
Extends personable and clear communication to diverse audiences, including volunteers, internal staff and partners.
Can organize and process multiple inputs and tasks simultaneously.
Thinks and acts innovatively to problem solve and increase productivity.
Has a demonstrated interest in public education.
US citizenship or permanent residence is required. The Fellow must be enrolled full-time in the Arts Management Master's Program at American University and meet the requirements of a Merit Awardee at American University. An interest in exhibit management is preferred; it is helpful if the candidate has a car.
During the academic year, the National PTA Fellow will work 20 hours/week at the National PTA (summer hours are handled separately). The Fellow is awarded a $15,000 stipend and 6 credits of tuition remission per academic year.

The AU Arts Management Program blends rigorous academics with practical, hands-on learning opportunities. Our partnership with the National PTA is an ideal example of this commitment in action.