The Arts in Education Fellowship Program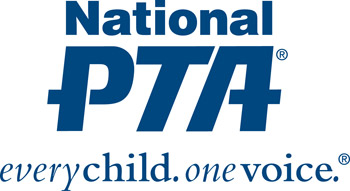 The AU Arts Management Program, in collaboration with the National PTA (Parent Teacher Association), offers a prestigious merit-based award to full-time graduate students in the Arts Management Program. MA candidates receive a scholarship for a designated number of academic credits plus a stipend and an opportunity to pursue professional projects at the National PTA. The purpose of PTA is to make every child's potential a reality by engaging and empowering families and communities to advocate for all children. National PTA's Reflection's program is dedicated to providing opportunities for all students to explore and be involved in the arts.
National PTA comprises millions of families, students, teachers, administrators and business and community leaders who believe every child deserves a quality arts education. PTA is a registered 501(c)(3) nonprofit association that prides itself on being a powerful voice for all children, a relevant resource for families and communities and a strong advocate for public education, including the areas of arts and cultural exploration.
Since 1969, the PTA Reflections® Arts Program Awards has inspired millions of students in grades pre-K through 12 to reflect on a specific theme and create original artwork in dance choreography, film production, literature, music composition, photography, and visual arts. Students are recognized for their participation and achievement in the program, allowing schools and families to connect with each other and to their community. When PTAs and schools celebrate the arts together, all families feel welcomed into the school and are encouraged to take an active role in support of their child's learning.
The Arts in Education Fellowship Program at the National PTA allows an AU Arts Management graduate student to manage the following national level projects mentored by arts education and association management experts:
Student Art Awards & Exhibits
Support student artists, volunteer program leaders and national-round judges with timely communications, training and technical assistance.
Coordinate the national-level review of Reflections student submissions using custom data collection and reporting tools.
Celebrate over 200 student artists by issuing awards and announcements, planning and programing student performances awards and celebration events, and curating digital and, as needed, print exhibits.
PTA Arts Education Awards
Support volunteer national arts and education experts' review of proposals.
Celebrate and supports awarded projects by providing technical assistance and reporting on success.
The National PTA is looking for a graduate fellow who:
Works independently and collaboratively with internal and external project teams to communicate program mission and goals.
Extends personable and clear communication to diverse audiences, including volunteers, internal staff and partners.
Can organize and process multiple inputs and tasks simultaneously.
Thinks and acts innovatively to problem solve and increase productivity.
Has a demonstrated interest in school and community arts education programs.
Has experience with Microsoft Office Suite; strong computer skills a plus.
US citizenship or permanent residence is required. The fellow must be enrolled full-time in the Arts Management Master's Program at American University, meet the requirements of a Merit Awardee at American University and be able to commit to the full term of the Fellowship. Past arts and education experience is preferred. An interest in coordinating program and partnership activities is preferred.
During the academic year, the National PTA fellow will work 20 hours/week at the National PTA Headquarters located in Alexandria, VA (summer hours are handled separately). The headquarters offers free parking and is accessible via public transportation via Braddock Road Metro Station and DASH Alexandria City Bus Lines 2 & 4. The fellow is awarded a $19,240.00 stipend and 6 credits of tuition remission per academic year.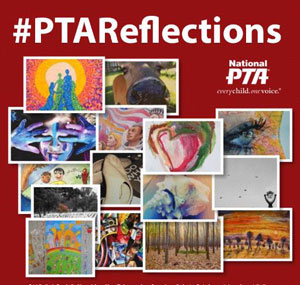 #PTAReflections