The Healthy Schools, Healthy Communities Lab at AU is actively supporting the DC Department of Aging and Community Living's Safe at Home program in several meaningful ways:
By evaluating the reach, impact, and outcome of home modifications on reducing falls and fear of falling among participants 
Assessing participant satisfaction of the Safe at Home program overall
In FY23, the Safe at Home 2.0 expansion adds vision screening, medication review, and evidence-based fall prevention programs to the home modification program. These areas comprise the CDC recommended strategies for community-based fall prevention programs. AU is leading the expansion of evidence-based strength and balance programming in all Senior Wellness Centers and in DC Villages. This work is framed as an implementation science project, whereby we examine strategies to increase adoption and sustainability of research evidence into routine practice.
Safe at Home has served more than 5,500 DC residents since its inception in 2016. There is a great opportunity to utilize the research to reduce the everyday fall risk for older adults across DC.
Health Literacy (2022-2024)
Through funding from DC Health, Health Equity and Advancing Health Literacy in DC (HEAL-DC) will expand and enhance the capacity of community-based organizations, including faith-based organizations (FBOs) and community service providers, to advance health literacy through culturally appropriate messaging and strategies tailored to Black/African Americans in DC's Wards 4, 5, 7, and 8. HEAL-DC will support improvements in residents' ability to find relevant health information while also developing skills to understand and use that information for personal health decisions and actions. Our community- and faith-based partners are multi-service providers that integrate food access, nutrition, and health services and are well-positioned to convey COVID-19 information and disease prevention information.
SNAP Education (2022-2024)
Through funding from DC Health, Food Matters: Nourishing the Body and Soul, will engage Supplemental Nutrition Assistance Program (SNAP) recipients and those eligible for SNAP in healthy living strategies and nutrition education programming. Food Matters will work with the Ward 7 community to identify resources and supports that will create a health-enhancing environment that empowers healthier food choices. Individual, small group, and community nutrition education interventions will work toward aligning daily diets with patterns that promote weight loss and lower the risk for high blood pressure and diabetes.
Through funding from DC Health, Faithfully Fit, aims to create a culture of health and wellness, improve health literacy, and prevent obesity in adults within five faith-based organizations in Ward 7 in partnership with Wesley Theological Seminary. In addition to planning, implementing, and evaluating evidence-based nutrition and physical activity programs for their congregations, championed community members will have the opportunity to become certified Health Ministers through Wesley Theological Seminary's Heal the Sick program. By providing additional resources and technical assistance, the newly-minted "health ministers" are able to implement church-level programming and policy changes to improve health knowledge and behaviors of parishioners and reshape the environment within their congregations. The initial survey of 266 participants found that respondents believe there to be a strong relationship between faith and health, with an average response of 4.3 on a 1-5 scale, where 1 is "strongly disagree" and 5 "strongly agree." These results underscore the importance of parishioner engagement in health programs.
In partnership with Wesley Theological Seminary, AU offered three 2-hour trainings in Spring 2022 for our six faith-based partners that increased capacity and provided technical assistance to support thriving health ministries. The training guide covers all major topics discussed.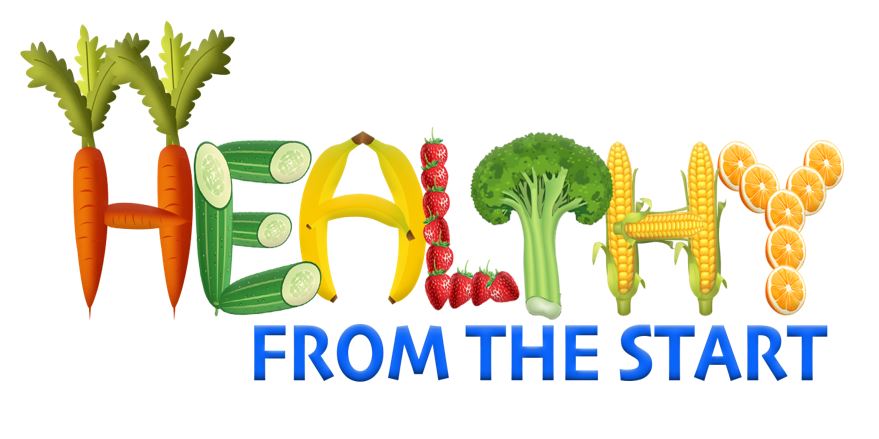 Healthy from the Start, funded by the Office of the State Superintendent of Education (OSSE) through the Healthy Tots Act, partnered with the United Planning Organization (UPO) to work with 12 early learning centers in 5 different Wards to create a culture of learning and health. The program goal focused on nutrition education for the children and staff wellness. Nutrition education activities included fun and interactive classroom lessons to help toddlers become familiar with fruits and vegetables, such as Eat the Rainbow, ABCs of Healthy Eating, Fruit and Vegetables Scavenger Hunt, and Vegetable Taste Tests. For staff wellness, establishing facility-based wellness councils and center wellness policies, holding monthly wellness challenges, and leading professional development sessions on food and nutrition education to build self-efficacy were all vital to building a sustainable culture of learning and health.
The program served more than 200 toddlers, their families, and 90 staff. Results from the program showed toddlers had an increased likelihood of trying new vegetables through taste tests and a daily tracking chart. The majority of teachers strongly agreed that they felt more knowledgeable and more confident in their ability to make healthy behaviors a part of their daily habits, building their capacity to have long lasting and substantial impact.