4400 Massachusetts Avenue NW
Washington
,
DC
20016
United States
What we Do
Our research focuses on methods of behavior change to manage risk factors related to chronic disease. Grounded in the Social Ecological Model, our work occurs in a number of settings such as schools, corner stores, food pantries and examines different levels of influence that can improve the health and food environment, leading to improved health and weight status. We address the needs of the individual and community within the social, economic, and cultural contexts where people live, work, learn, and worship.
Please see more about our Current Grant Projects below:
Healthy Schoolhouse 2.0
Healthy from the Start

Increasing Access of Fresh Produce at Corner Stores: An Outcome Evaluation

Common Threads: Voices from the Community

DC Public Schools Food and Nutrition Services: Strategies to Increase Consumption
 
News Notes
January 2019: Stacey Snelling and Erin Watts presented to the Deputy Chancellor For Innovation and Systems Improvement Advisory Board on School Cafeteria Environment for DC Public Schools.
 
February 27, 2019: Stacey Snelling and Erin Watts presented to the DC School Food Advisory Board on fruit and vegetable consumption in DC Public Schools.
 
March 25, 2019: Stacey Snelling, Liz Cotter, and Erin Watts will present to the DC Cardiovascular Health and Obesity Collaborative on improving health literacy in Wards 7 & 8.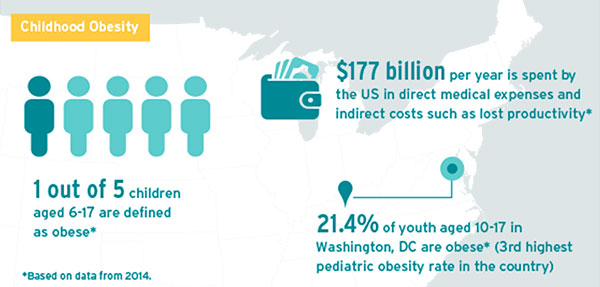 Behind the basic facts of US childhood obesity lurk numerous factors, of which teacher preparedness and empowerment is but one. A 2012 survey of DC middle school teachers revealed that
94% believe teaching health education in schools is important
94% believe a student's health status can impact academic achievement
35% reported feeling prepared, empowered, or able to integrate health education into their current curricula
What We've Found
Through a five-year study of school-based wellness legislation, we found The Healthy Schools Act (HSA) of 2010 has had a positive impact on the school environment — see more about our Healthy Schools projects.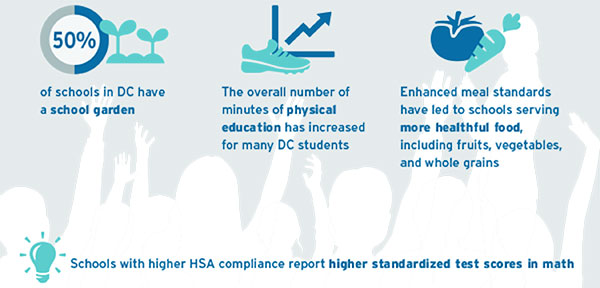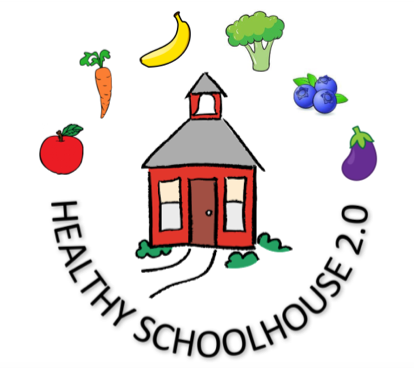 Healthy Schoolhouse 2.0 program's long-term goal is to improve health literacy and prevent obesity in elementary school students in Washington, DC. To achieve this goal, the program team will design, implement, and evaluate a set of research, education, and extension activities in six elementary schools in Washington, DC. The primary activity is the development, implementation, and evaluation of a professional development (PD) program for teachers that will educate them on integrating nutrition concepts into the classroom. This learning will extend beyond the school walls through school-wide events that include families, such as after-school events with local farmers' markets. Healthy Schoolhouse 2.0 will engage teachers as agents of change by creating a culture of health within their classrooms and schoolhouses.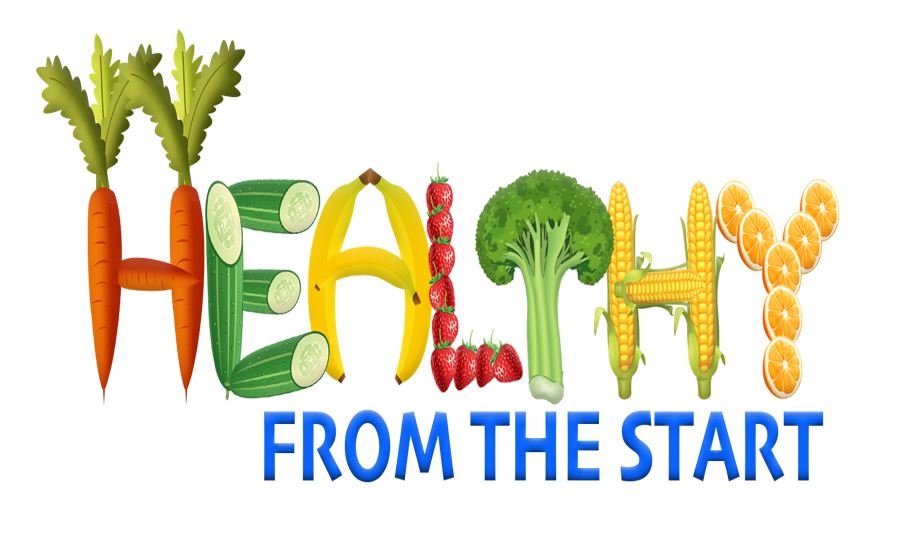 This DC grant will implement the Healthy Tots program for over 200 tots, their families, and 90 staff, with Nutrition Education, Staff Wellness & Center Wellness policies, as well as health promotion activities. The program goal is to increase health outcomes for children, families, and staff. Coordinated activities include facility-based wellness councils and activities, professional development on food and nutrition education, and parent engagement. The program will be evaluated to assess process, impact, and outcomes at individual, center, and community levels. We will also develop a tool to measure implementation of wellness policies/programs across sites and monitor progress towards the goals of the Healthy Tots Act.
Learn More
Increasing access of fresh produce at corner stores
Partnering with DC Central Kitchen and DC Department of Health, we seek to evaluate the use of corner stores to increase access to fresh produce in food deserts in Washington, DC. Key research questions include when, where, and by whom our produce coupons are most likely to be redeemed; what effect does marketing, infrastructure enhancement, and produce placement have on redemption rates; and what are customer perceptions of the incentive program and how, if at all, their purchase habits have changed.
Common Threads: Voices from the Community
The goal of this proposal is to gather extensive feedback and insight from Washington, DC community members that will inform Common Threads' future programming. Working with Dr. Elizabeth Cotter, PI of Common Threads' Community Insight Grant, we plan to use three phases. Phase 1 is focused on interview protocol development and staff training. Phase 2 is focused on completion of the focus groups and interviews. Phase 3 is focused on analyzing the data and disseminating the results.
DC Public Schools Food and Nutrition Services
Strategies to Increase Consumption
We partnered with DC Public Schools to collect data on what students are eating and throwing away in school cafeterias around the city. In 2017, we developed an iPhone app, LunchCrunch, to track consumption of each menu item during the lunch period. We found that 89% of students eat at least some of their entrée, 73% eat at least some of their fruit, and only 42% eat some of their vegetable. With this information, in 2018, we collaborated with DCPS to design and conduct interventions to increase vegetable consumption. We conducted taste tests for various menu item and found increased consumption after a new recipe was taste tested and voted upon by students. We also examined the association between time to eat and meal consumption as well as the role of the cafeteria environment on meal consumption.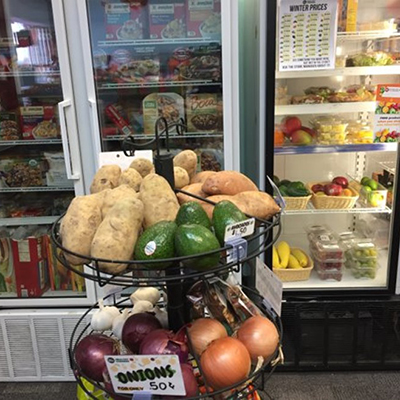 Image info