Department of Performing Arts
Degrees and programs in arts management, audio technology, dance, music, & theatre.


Contact:
Streeks, Richard Paul
Administrative Coordinator
Performing Arts Department
Program Auditions
Learn more about auditioning for entrance into DPA degree programs:
Audition for Performance Opportunities
Learn more about auditioning for musical ensembles, dance, and theatre:
Performance & Ensemble Auditions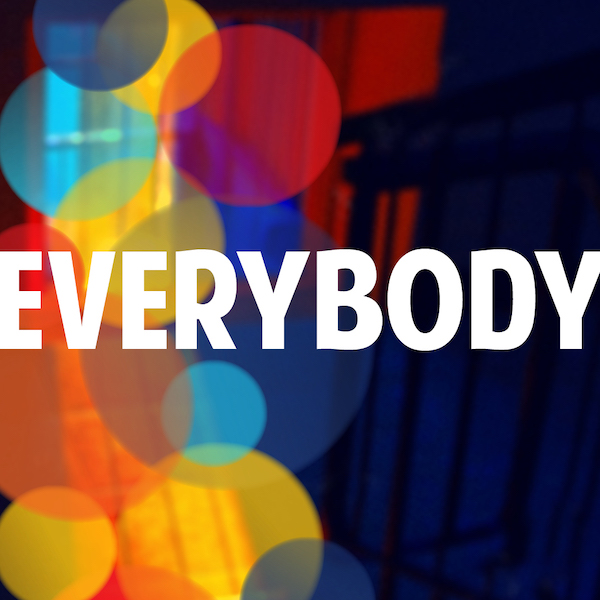 Everybody
By Branden Jacobs-Jenkins
Directed by Christopher Michael Richardson
Harold and Sylvia Greenberg Theatre
October 20–21, 8 p.m., October 22, 2 p.m. and 8 p.m.
Branden Jacobs-Jenkins brilliantly reimagines the fifteenth-century play Everyman for our times. When Death summons Everybody to go on one final journey, they scramble to find someone to accompany them. Everybody is like an onstage lottery—you'll never see the same show twice. With a lively cast of characters like "Friendship" and "Stuff," this irreverent play full of heart asks us what really matters in the end.
See more from AU Arts.
Cabaret
Book by Joe Masteroff
Based on the play by John Van Druten and Stories by Christopher Isherwood Music by John Kander Lyrics by Fred Ebb
Directed by Carl Menninger, Music Direction by Nathan Beary Blustein, Choreographed by Cate Ginsberg
Studio Theatre, Katzen Arts Center
October 28 and November 4, 8 p.m. October 29 and November 5, 2 p.m. and 8 p.m.
Daring, provocative and exuberantly entertaining, Cabaret explores the dark and heady life of Bohemian Berlin as Germany slowly yields to the emerging Third Reich. Descend into the Kit Kat Club for a raucous experience that captures the societal complexities of its time.

"Leave your troubles outside! Life is disappointing? Forget it! In here, life is beautiful, the girls are beautiful, even the orchestra is beautiful!"
News & Notes
Audio Technology: Alumni Kyle Murdock (CAS '21), a sound designer at VICE Audio, won a Third Coast International Audio Festival award for podcast he composed and engineered, and a series he worked on, Authentic: The Story of Tablo, was listed as one of the year's best podcasts by Vulture.
Arts Management: Theatre professor emerita Caleen Jennings wrote Wanda's Way, which premiered at the Logan Festival of Solo Performance at 1st Stage in Tysons, Virginia in summer 2022. The performance was reviewed by DC Theater Arts.
Dance: Professorial Lecturer Ama Law performs at the Kennedy Center's National Dance Day celebration as part of Project ChArma, a collective of teaching artists, hip hop guardians, DMV representatives, parents, lovers, achievers, students, and hip hop ambassadors who promote social change through movement.
Music: Professor Nancy Snider was awarded a $12,500 Koster Foundation Summer Study Grant from The Marinus and Minna B. Koster Foundation, Inc.
Theatre/Musical Theatre: Professor Aaron Posner directed The Rivals at American Players Theatre in summer 2022 in Spring Green, Wisconsin.
Department Contacts
General Performing Arts
AU Orchestra and Band Play the Ukrainian Anthem
To show solidarity and support for Ukraine, the American University Orchestra and Band in Washington, DC recorded the Ukrainian National Anthem on March 2, 2022.
Share your interest in our programs and opportunities—a program representative will reach out to you.
Share My Interest