Contact:
Streeks, Richard Paul
Administrative Coordinator
Performing Arts
4400 Massachusetts Avenue NW
Washington
,
DC
20016-8053
United States
Theatre & Musical Theatre Degree Program Auditions
Overview
For intended theatre major, please prepare two contrasting monologues. The two together should total about three minutes. By contrasting, they may be comic and dramatic, or classical and contemporary, or a combination of each. Select something that has been well rehearsed and is within a comfortable age range.
For intended musical theatre major, please prepare one monologue, and two contrasting songs (e.g., one up-tempo and one ballad). An accompanist will be provided. The total audition time allotted will be 5 minutes.
If dance is your strong suit, you may present a dance piece one minute or less in length.
Dates
2020 Fall Auditions

Saturday, November 21, 2020

2021 Spring Auditions

Saturday, February 13, 2021 and Sunday, February 14, 2021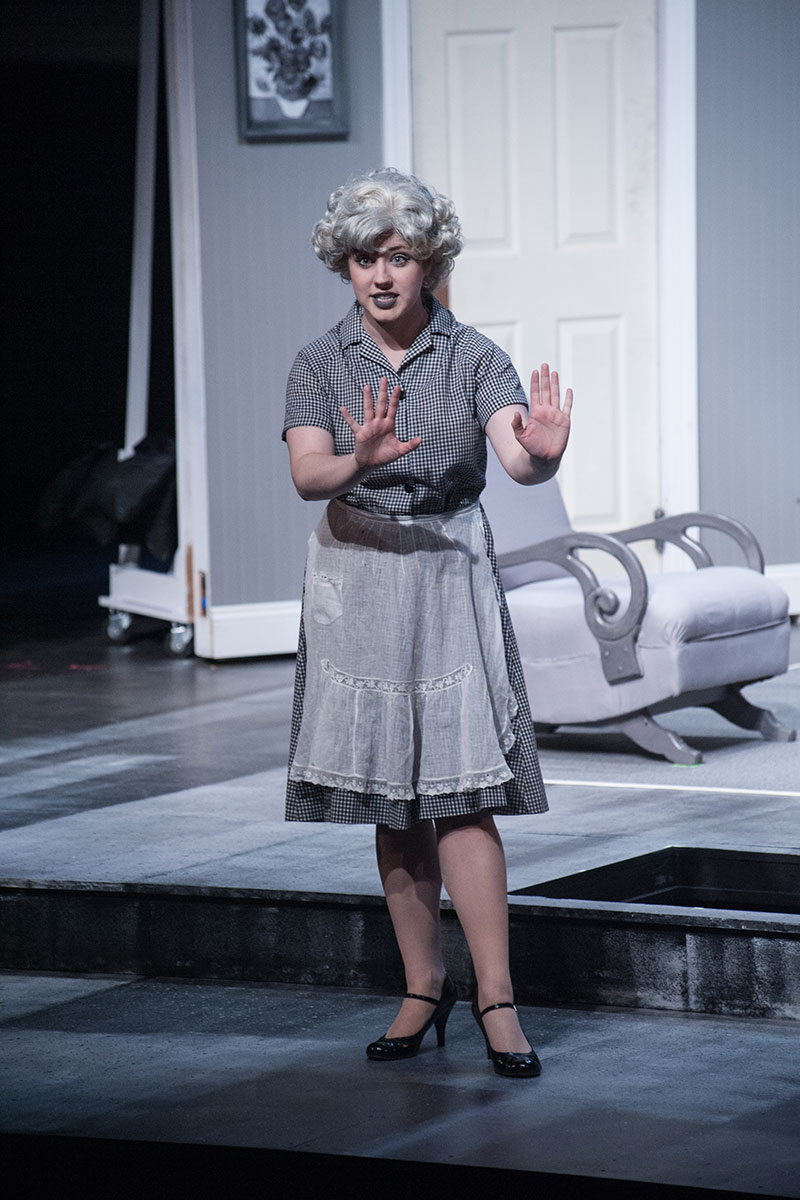 Guidelines
Bring information about yourself, including name, address, phone number, and e-mail. Please bring a resume and a headshot or photo.
For musical theatre auditions, bring sheet music for the accompanist. Please make sure you clearly mark your music to indicate where you will begin, end, and any cuts you have made. It is also helpful to note any 'cue' lines, if you are going straight into singing from a monologue. Your music must be in the correct key; the accompanist will NOT transpose on sight. Please make sure your music has a stiff back so it will not curl or fall down on the piano.
Always select age appropriate pieces, even if it takes a great deal of effort to find a piece that is close to you in age. It is not appropriate for an entering student who is a teen or in his/her early twenties, to present a middle-aged character. The demands of fine plays are significant enough that we would ask that you do not add the challenge of presenting a person whose life experiences far exceed your own (if not in emotional range, then simply in reasoning). Please take this advice to heart.
Allow yourself plenty of time to prepare your piece before you show it. Make sure it is well rehearsed.
Be sure your pieces really do CONTRAST each other. You may select classical to contrast your contemporary piece or two contrasting contemporary pieces.
Always wear clothes, and particularly shoes, that are flattering and support your work as an actor. Your clothes should look professional, yet allow you flexibility and assist the movement and physicality of your work.
Introduce your pieces by providing your name, the name of the character, the playwright. You do not need to provide contextual information from the play to preface your work.
Do not look at the auditors while performing your songs or monologues. The auditors need to be free to make notes during your audition.
As part of your audition, one of the auditors will coach you on an audition piece. This is an opportunity for you to get a chance to know us better and for us get to know you. Respond to the adjustments and direction in an honest and open manner. We want you to succeed.
Remember your time limit. In order to be respectful and mindful of the other students auditioning, we will adhere to the audition time allotments. You are allowed three minutes for theatre. You are allowed five minutes for musical theatre.
Sign Up
To sign up for an audition slot, please fill out our online application at americanuniversity.slideroom.com and select your preferred audition times within the application. Upon completion of your application, you will be contacted by the theatre department with an assigned time and other pertinent information. If you have any questions or difficulties, please email theatreauditions@american.edu.
Audition slots fill by late December. To avoid being put on the waiting list, please sign up early.