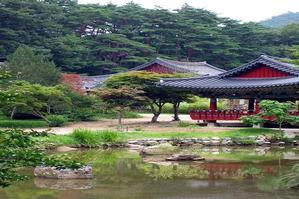 Buryeongsa Temple, South Korea
The World Languages and Cultures Department offers courses in Korean language that emphasize the acquisition of basic communication skills with authentic and culture-based materials. Students will acquire command of conversational Korean through speaking and listening practice in class and reading and writing practice through the various assignments.

Courses
Please see AU Registrar for current offerings.
KOR-102 Korean Elementary I
KOR-103 Korean Elementary II
KOR-296 Korean Intermediate