June 2020

Community Relations
4400 Massachusetts Avenue NW
Washington
,
DC
20016-8033
United States
AU President Unveils 'AU Forward': a Strategic Approach for AU's Reopening

American University President Sylvia M. Burwell has revealed plans for the reopening of campus. Dubbed "AU Forward," the strategic approach outlines how students, faculty, and staff will return to campus for the fall semester through a phased in-person return. Current plans call for the fall semester to begin on schedule on August 24. Be sure to read President Burwell's full statement.
Message from Maria Barry, Director of Community Relations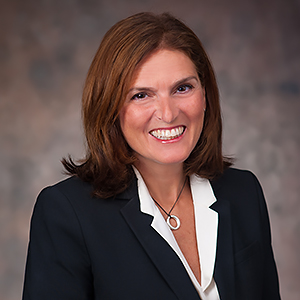 Dear Neighbors,
As American University enters into different phases of reopening and takes its first steps towards returning to regular operations, I want to take this opportunity to thank everyone for their understanding and patience. I realize that during the past few months, many of the university's amenities have been unavailable for your use, whether mandated by the city or simply by virtue of the fact that the university has been closed. While the library, museum, gym, pool, track, fields, and courts will continue to remain closed to guests and visitors, they will eventually become available to you again when it is safe for all members of our community. I will continue to update you on any changes as they happen.  
I wish everyone a safe and healthy rest of the summer.
As always, if you need to contact me for any reason, I can be reached at mariab@american.edu.
Thank you,
Maria Barry
Director of Community Relations
"Unbreathable: The Fight for Healthy Air," Screening and Online Panel Discussion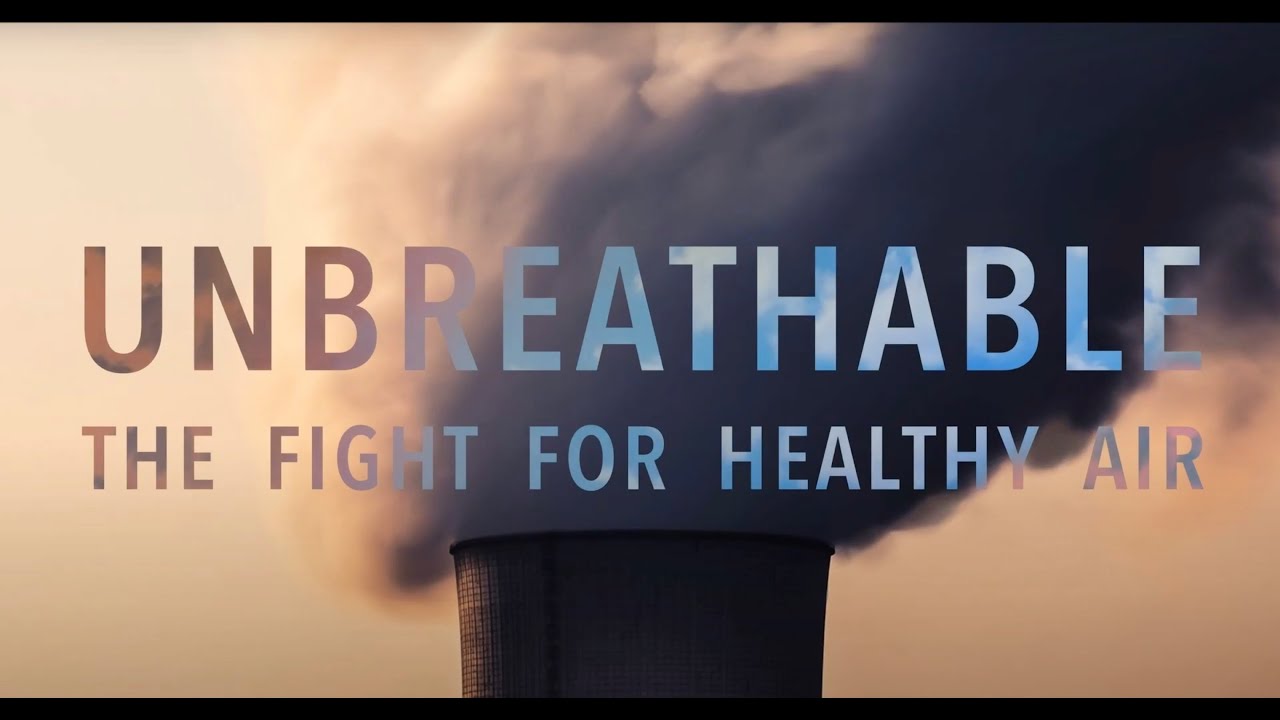 American University's Center for Environmental Filmmaking and the Center for Environmental Policy will moderate a live, online panel discussion about the new film, Unbreathable: The Fight for Healthy Air on June 18 at 5 p.m. The panel will feature award-winning filmmaker and director of Unbreathable Maggie Burnette Stogner, as well as experts from the Environmental Protection Agency, American Lung Association, National Wildlife Federation, and others.
Unbreathable spotlights the ongoing struggle for clean air in the United States. Over the past fifty years, there has been major progress in significantly reducing air pollution across the nation thanks to the Clean Air Act. However, nearly half of Americans across the country today are still impacted by unhealthy air. This 30-minute film premiers at a critical time. Asthma is the number one health issue for children, and recent research links air pollution to higher cases and deaths from COVID-19. Environmental regulations and enforcement of existing laws are being stripped away when the need for renewable energy is more urgent than ever. 
The film aims to serve as a catalyst for engagement and action designed to reach a wide range of audiences. It is sponsored by American University's Center for Environmental Filmmaking in partnership with the American Lung Association, AU's Center for Environmental Policy, and the Hanley Foundation. 
Visit the event page to register for the panel discussion and you will be sent instructions about how to view the film in advance of the event. For more information, visit www.unbreathable.org.
AU Welcomes District Scholars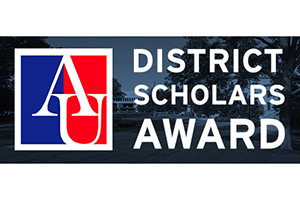 Queenal Ayaba will never forget the moment she learned she was accepted to American University and selected as one of its first AU District Scholars. 
"I couldn't believe what I was reading. In fact, I had a friend read my acceptance letter to me to let me know I wasn't dreaming," says Ayaba. 
The cohort of AU District Scholars for the 2020-2021 academic year are Keyri Reyes Rodriguez, Bamlak Bahiru, and Jeffrey Williams, Bell Multicultural High School; Keirah Daniels, Frank W. Ballou High School; Sosina Gebremichael, Benjamin Banneker Academic High School; Nicholas Adam, Calvin Coolidge High School; Queenal Ayaba, Capital City Public Charter School; Malazia Cepero, District of Columbia International School; Daniela Ladino, E.L. Haynes Public Charter School; Rediet Alemu, School Without Walls; and Leticia Banda, Roosevelt High School. 
Committed to enhancing access to high quality education and supporting the Washington, DC, community, AU announced in December its dedication of $3 million for the AU District Scholars Award – full scholarships awarded annually that cover AU tuition, room and board. The scholarships are given to high-achieving students with significant financial need who attend the city's public and public charter high schools. 
"American University is addressing the changing world by creating opportunities for students to learn and lead in our dynamic community of scholars and researchers," said AU President Sylvia M. Burwell in the announcement. "One of the imperatives in our Changemakers strategic plan is partnering with our Washington, DC, community, and these scholarships will help local students pursue their educational goals close to home and join fellow Eagles in shaping the future of their neighborhood and the world." 
When Ayaba came to the US in 2016, she faced technological, academic, and cultural challenges in a school system that was vastly different from her native Cameroon. Having never used a telephone or laptop, she said she met these challenges with hard work and perseverance. Ayaba achieved a 4.08 GPA while mentoring fellow Cameroonian students at her public charter high school and excelling at myriad scholastic and extra-curricular activities. 
The big concern for Ayaba and her family was not knowing how they were going to pay for her college education.
"I feel so blessed to have received this award," said Ayaba. "It's such a relief to me now that my parents – who already work multiple jobs – won't have to worry about my education."
At AU, Ayaba plans to double-major in business administration and computer science, and, someday, she wants to help her native country advance in medicine and education. 
Two of the AU District Scholars – Keirah Daniels and Daniela Ladino – are participants in the School of Education's (SOE) Dual Enrollment Program with DC Public Schools, an initiative of SOE's Teacher Pipeline Project, created to change educational outcomes in the District by training its young citizens to be the city's future educators. The program offers high school seniors the opportunity to take education and teacher preparation-focused college-level courses at the university. "
The District Scholars Award will help to ensure that deserving local students in the Dual Enrollment program have the financial support to attend AU's School of Education as part of the teacher pipeline project," said SOE dean Cheryl Holcomb-McCoy. "The award not only will be impactful and life-changing to the lives of its recipients, but to the lives of District of Columbia Public School students whom they will one day teach and inspire." 
Daniels, who was a member of her high school marching band, said participating in the Dual Enrollment Program helped her decide to attend AU as an elementary education major. "The program helped to push me outside of my comfort zone and exposed me to what it's like to be a local public-school teacher. It made me realize that I want to come back after college and help educate children in the community that helped me get to where I am," Daniels said. 
When Keyri Reyes Rodriguez, who intends to major in data sciences for justice, law, and criminology at AU, emigrated from El Salvador in 2013, the then-sixth grader did not know how to speak English. She attributes her academic success to an early understanding of the importance of hard work and dedication.
"I am fortunate to live in a place where anything is possible," said the captain of her high school softball and bowling teams. "Thanks to the District Scholars Award and the opportunities that will be afforded to me by AU, I will be able to break barriers and be successful at accomplishing my many goals." 
New Gas Turbines Now Generating Onsite Electricity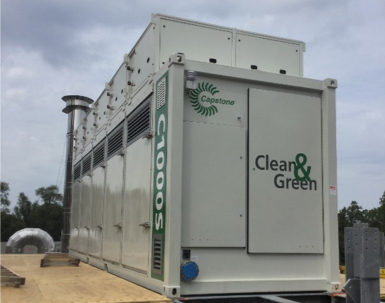 The American University campus may be closed, but the university continues to make strides to decrease carbon emissions by increasing onsite power generation and improving central plant efficiency through cogeneration.
In April, gas turbines, installed atop the Asbury Central Plant roof, were started and began generating on-site electricity providing heat and power for the university. The five new natural gas micro-turbines, rated at 200 KWH (Kilowatt-Hours) each, can generate a total of 1 megawatt of electricity per hour (equivalent to approximately the amount of electricity used by 330 homes for one hour).
The turbines convert ignited natural gas into heat and electricity, using technology similar to what is used in turbo chargers, rotary engines, and jet planes, where hot exhaust from ignited natural gas powers the electricity generator. The electricity and exhaust generated by the turbine increases the heat available for campus buildings, domestic hot water needs, and for driving absorption chillers to help cool our science buildings in the summer. For a detailed view of the process, you can watch a short video.
By co-generating energy onsite, not only is the central plant's function becoming more efficient, but there is a significant reduction in AU's off-site electrical energy generation, purchasing, and delivery. This reduction in off-site energy has several benefits:
Electricity generated "onsite" does not stress the local PJM or PEPCO power grid and is not subject to peak demand concerns or charges
Electricity generated "onsite" eliminates significant losses from transmission and the associated increase in carbon emissions
Electricity generated and utilized "onsite" is not subject to the Public Utility commission tariff structure or the associated high tax and regulatory burdens
The turbines are the latest upgrades to the university's central plant infrastructure and strategic energy efficiency projects, which continue to push AU to the forefront of leadership in green technologies both regionally and nationally. AU's efforts also continue to align the campus with the District of Columbia's city energy efficiency goals. 
AU Museum's Summer Exhibitions Available Online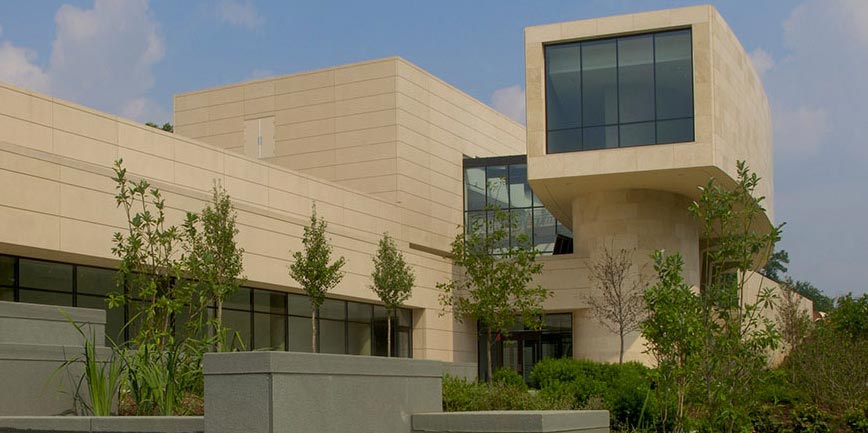 The AU Musuem may be closed temporarily, but art aficionados still will be able to view the museum's summer exhibition online at Museum@Home. The #artwhereyouare program also allows patrons to view highlights and selections from the museum's permanent collection on a digital platform. 
The summer exhibition includes:
To register for gallery talks and other online museum events, visit Museum@Home.