AhealthyU
4400 Massachusetts Avenue NW
Washington
,
DC
20016-8054
United States
AhealthyU American University's Wellness Program for Faculty & Staff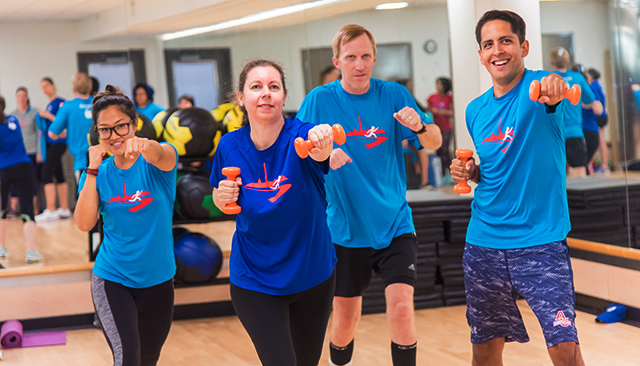 AhealthyU supports the health and well-being of AU faculty and staff through integrated programs, education, and resources that encourages positive daily habits that fit your goals and lifestyle. Our goal is to provide you with the tools needed to make the best possible choices to live a balanced and healthy life.

This fall, AhealthyU is emphasizing the holistic approach to wellness and focusing on four pillars that can help you become healthier and happier.
Four Pillars of Wellness

| Physical | Emotional | Intellectual | Spiritual |
| --- | --- | --- | --- |
| Maintain overall physical health and engage in appropriate physical activity (e.g., stamina, strength, flexibility, healthy body composition). | Have a positive self-concept, deal constructively with your feelings, and develop positive qualities (e.g., optimism, trust, self-confidence, determination, persistence, dedication). | Pursue and retain knowledge, think critically about issues, make sound decisions, identify problems, and find solutions (e.g., common sense, creativity, curiosity). | Develop a set of beliefs, principles, or values that give meaning or purpose to your life; to develop faith in something beyond yourself (e.g., religious faith, service to others). |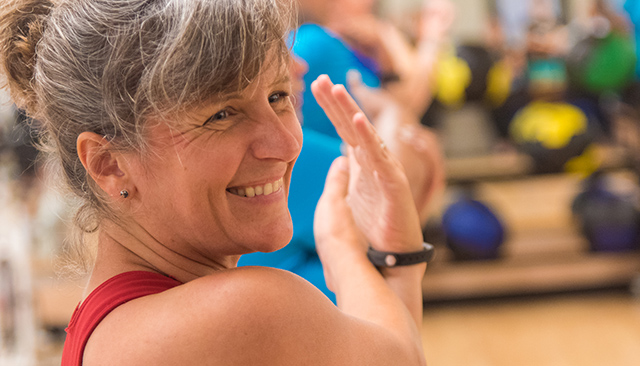 Are you new to AhealthyU? Join our listserv to receive email notifications on upcoming events and more.
PROGRAM & EVENT HIGHLIGHTS
Try a Group Fitness Class
Stay active and moving at work! Our group fitness classes, exclusively for faculty and staff. Join yoga, spin, pickleball and more around campus.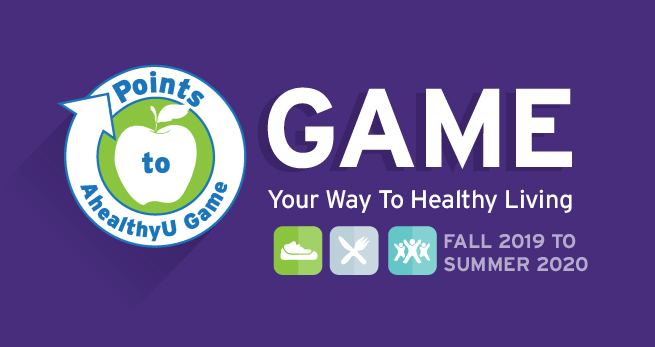 Join the fun and participate in our AhealthyU programs to collect stamps to redeem for prizes. Game begins Monday, August 26!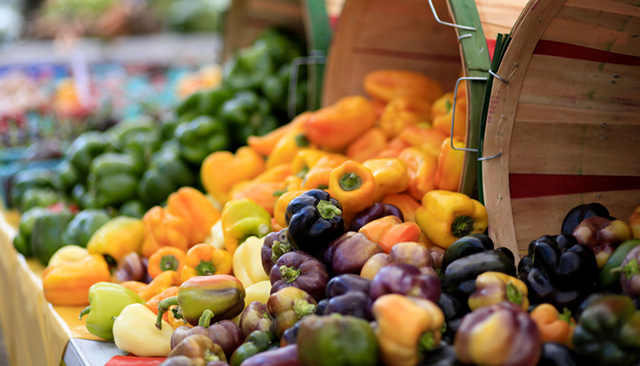 Farmers Market Returns September 4
Beginning September 4, every Wednesday you can shop baked goods, produce, and plants right on campus!
2019 AhealthyU Pedometer Challenge
Thank you to our 2019 Pedometer Challenge participants! With your help, we reached 122,793,753 steps & raised $2,670 for 8 internal AU charities. Top 3 teams:
1st: Bionic from AU Biology
2nd: Witness the Fitness from AU WCL
3rd: WAMazing Walkers from WAMU 88.5
Catching Healthy Habits Award March 2019 Winner: Symphony Bruce, Assistant Librarian, University Library
"Catching Healthy Habits" Award is a monthly recognition program started in September 2017. Wellness Council members on campus and at satellite locations are given a designated month to award a $25 Eaglebucks gift to a faculty or staff member who exhibits a healthy lifestyle. The award recipient will also be given a medal they can display in their office.