Monday - Friday 9:00 a.m. - 5:00 p.m.
Eagle Endowment: Turning Passions into Projects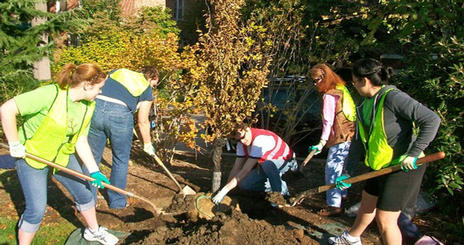 While many student groups formulate thoughtfully developed ideas for public and community service, few actually have the funds to put them into action. The Eagle Endowment addresses this challenge and empowers AU students by providing annual grants of $100 - $1,000 and a year of mentorship to students and groups that propose such initiatives. Proud recepient of the 2017 "Top College Philanthropic Organization in the USA", our goal is to extend your passion beyond the classroom in a thoughtful way that helps the DMV community and advances your skills. If you want to get involved and don't know how to start, email us!
These awards are intended to support groups in their earliest planning and implementation phases, providing them with seed funds to launch visions for service. Read more about our past grant recipients, some of whom received jobs/internships from their community partners. There are three different opportunities for funding throughout the school year: the "Back to School, Back to Service" Grant, the Dr. Martin Luther King, Jr. Grant to promote social justice, and the Spring Grant that supports all types of public and community service initiatives. 
Martin Luther King Jr. 2023 Grant Cycle
The Eagle Endowment is pleased to announce its annual I Have A Dream Grant Application for public and community service initiatives in honor of Rev. Dr. Martin Luther King, Jr. Day. Members of the endowment hope that through our grant, the ideas of students and student organizations will be put into action to "build partnerships, empower communities, and serve to make a difference."  
The 2023 I Have A Dream Grant Application is open to all students interested in promoting social justice through unique student-led community service initiatives. Students enrolled in AU undergraduate, graduate, and Washington College of Law programs are welcome to apply. AU student groups may also apply. We encourage interested students and student groups to apply. Applications will open Monday, November 14, 2022, and close Monday, January 9, 2023. If you have questions about the process or need assistance developing a project idea, please email the Eagle Endowment Coordinator at eagleendowment@american.edu, stop by MGC (Mary Graydon Center) 273, or schedule a meeting here. We look forward to reading your application!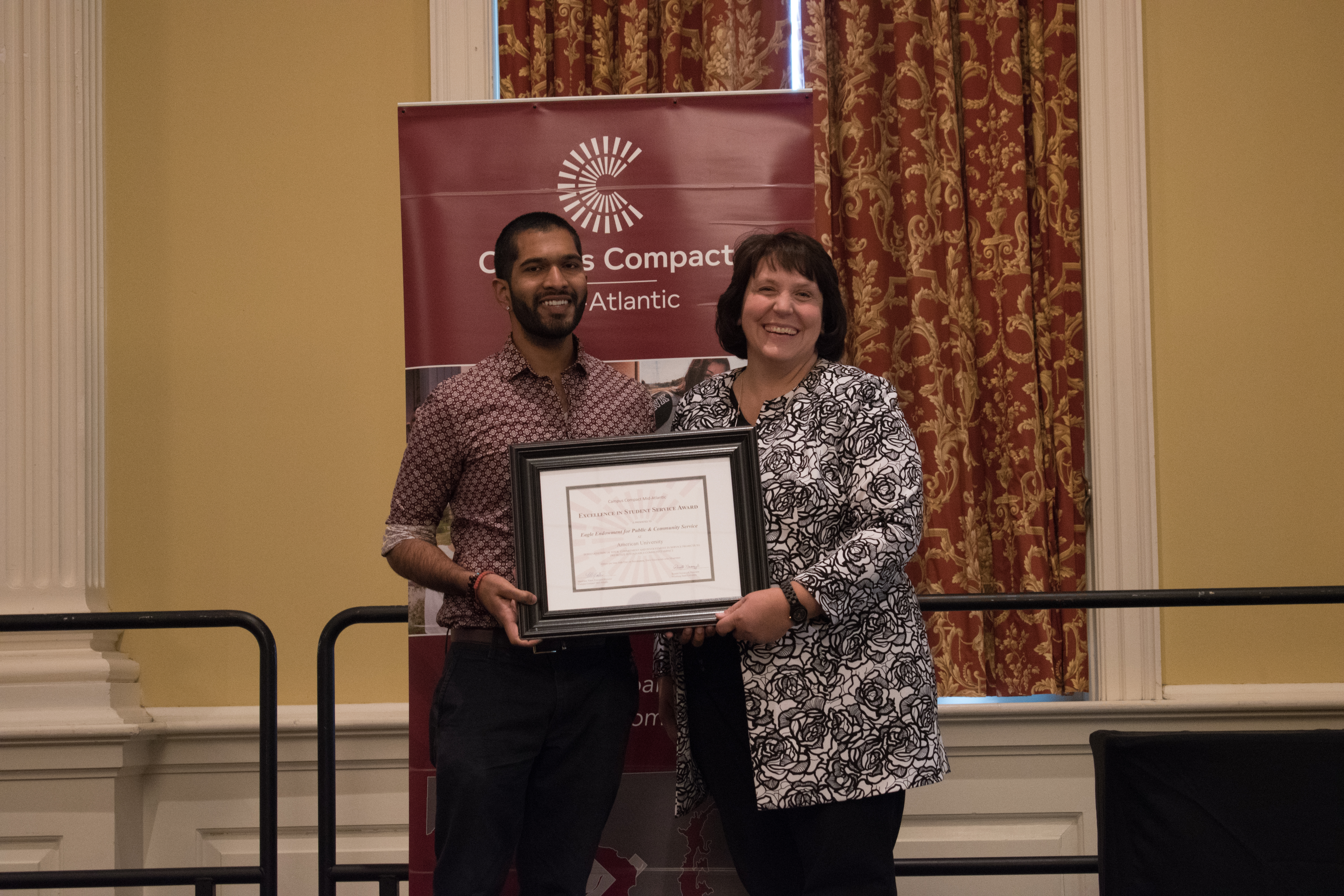 Transform Mid-Atlantic, a regional service-learning organization, has selected Eagle Endowment as the 2019 Excellence in Service Student Group award from 40 local campuses. The award is presented annually at the Service-Learning and Civic Engagement Conference. Saagar Gupta, former Eagle Endowment Coordinator, accepted the award that honors Eagle Endowment's leadership and commitment to service projects.
To get involved with Eagle Endowment and learn more, email the program coordinator, Mary Frances Odukwe.