October Awareness Activities 2019

Office of Information Technology
4400 Massachusetts Avenue NW
Washington
,
DC
20016-8019
United States
What Does Cyber Security Mean To You?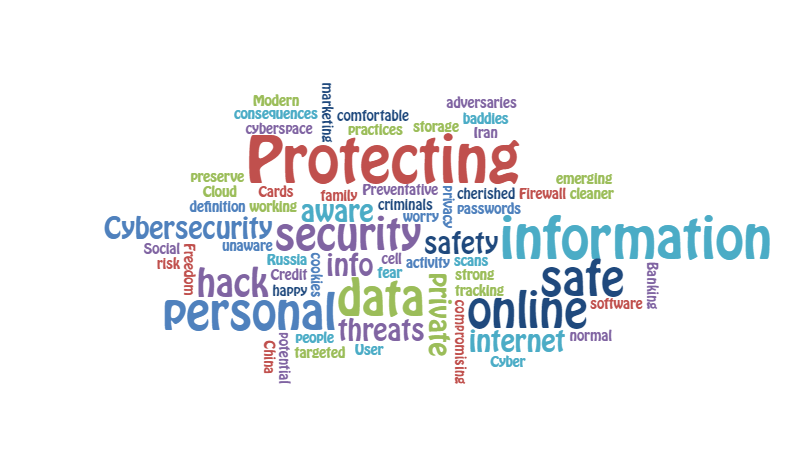 We had participants write down what came to mind when they hear the words "cyber security." We then made a wordle with the 69 entries received.
This was a great way to interact with the American University community and hear your thoughts on what cyber security means to you. It was awesome to see that Protection, Online, and Personal Data were the top words used, as this aligns with our messaging campaigns.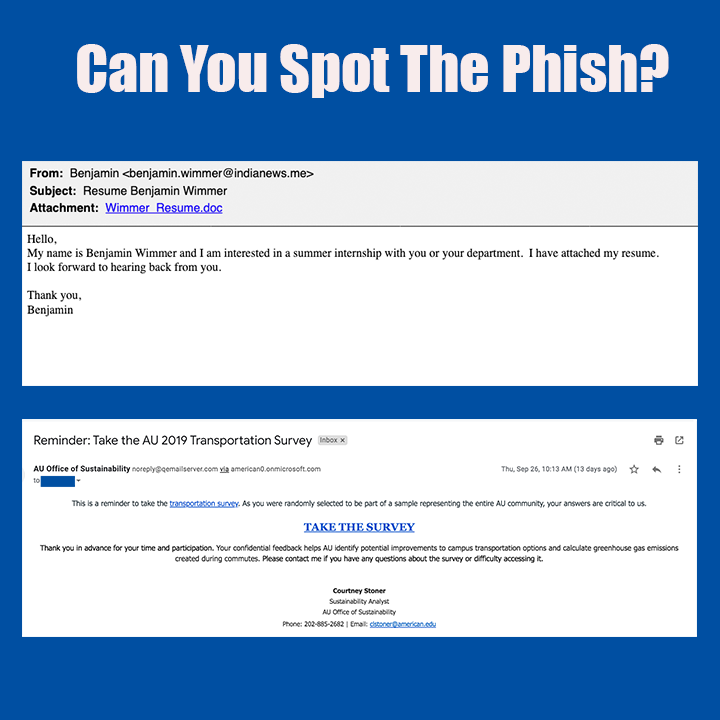 Can you guess which of the above images shows a phishing email? We had participants write down the email they thought was a phish. Once they wrote down their answers, we entered them into a raffle.
This gave OIT staff the opportunity to talk to participants about what to look for in a phishing email. We were happy to see the results. Out of over 30 submissions, only 3 did not correctly identify the phish.
Above are some of the passphrases submitted by event participants. Which one do you think is the most secure? 
Current advice is to create longer passphrases instead of the old approach to passwords that require complicated requirements: mixed case, a number, and a symbol. Creating a passphrase, like those pictured above, makes it much more difficult for attackers to crack even with modern computing power. It is easier to remember and type a natural language passphrase, because you can use words or sentences that are meaningful to you.
We encouraged people stopping by our table event, to write down what they thought was a strong passphrase. Their answers were then added to a raffle, where 3 lucky winners were awarded a cash prize. This event allowed OIT staff to explain the characteristics of what makes a strong, secure passphrase.
Using 2-factor authentication can add an extra layer of security to your passphrase. Gmail, FaceBook, LinkedIn and American University all offer the ability to add 2-factor sometimes referred to as 2-step verification.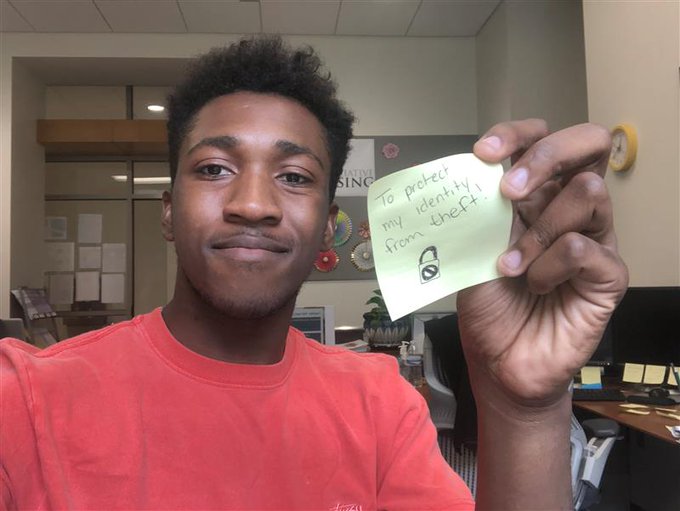 Pictured above we have Joshua Evans, our treasure hunt winner! Check out the link below to see what he had to find to be a winner.
Caitlin Mensah
Natasia Fafara 
Martin Fleming 
Create a Passphrase Winners:
Kyra Swanson

Emily Tran 

Jacqueline Smith