Communications
Dean Denardis' Message to Students on Racism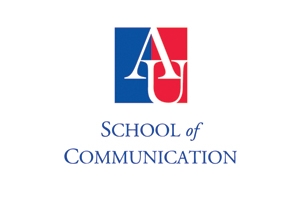 Dear SOC Students,
Yesterday, George Floyd was buried next to his mother in Houston. Thus, it is with a heavy heart that I reach out to you today to express my ongoing concern and support. The killings of George Floyd, Breonna Taylor, Ahmaud Arbery, Tony McDade, and so many others have shaken our community to the core. The School of Communication condemns these senseless and heartless acts of violence against the Black community and the systemic racism that enables it.
The collective pain in our community is embittered by the unfortunate distance between us due to COVID-19, itself laying bare the consequences of disparities in healthcare and economic systems to communities of color. Though we are socially distanced, we stand together in solidarity.
I want to echo President Burwell's campus-wide message reminding us all of some of the support resources available to anyone who may need support during this difficult time: the Dean of Students' office, the Center for Diversity and Inclusion, the Kay Spiritual Life Center, and the Counseling Center (202-885-7979). I know that so many of you are grieving, in pain, and exhausted.
Many speaking at George Floyd's funeral asked that his death not be in vain. Even as we mourn the latest victims of racist violence, this is a critical time to redouble our commitment to action. The massive national and global protests and marches offer hope for societal change. Many of you are already advocating for justice, including engaging local political officials, joining protests, and spreading awareness of inequity in your respective communities. More inwardly, we must, of course, take this opportunity for deep self reflection within the School of Communication. The work to improve embedded systemic issues of racism is more critical than ever. And never have I believed more ardently in the importance of our profession in society, and the criticality of our commitment to our ongoing work on diversity, equity, and inclusion. As a school filled with journalists and media professionals, we will also continue to fight against the shocking and undemocratic attacks on journalists covering racial injustice. Much of SOC's scholarship and professional work seeks to leverage the voices of marginalized communities and address issues of power, privilege, and inequality. At the same time, we must continue to self-reflexively educate ourselves on anti-racism and unconscious bias. As ever, I hope you will feel welcome to weigh in with ideas and reach out directly to me with questions and concerns.
In the meantime, and for all suffering today, please know that you are not alone.
Professor and Interim Dean Laura DeNardis